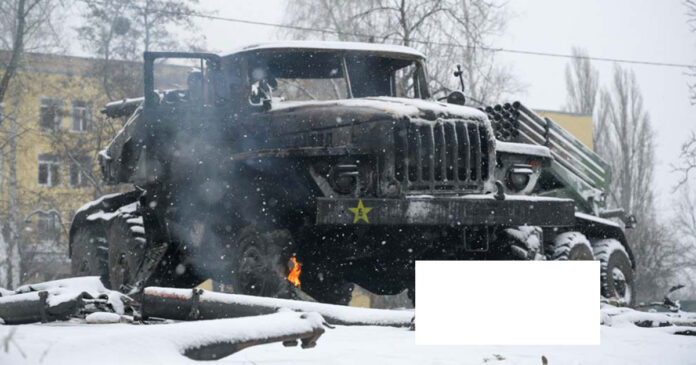 South African President Cyril Ramaphosa has called for mediation in order to resolve the conflict between Ukraine and Russia.
A Russian military invasion of Ukraine is currently unfolding, and has left at least 137 Ukranian civilians and military recruits dead and hundreds of others wounded.
The SA President said that the situation "should be subjected to mediation, negotiation [and] engagement. It is not necessary for people to go to war and have people getting killed, and infrastructure getting damaged.
He said the "countries of the world, particularly the United Nations [UN] Security Council… should be getting more engaged in a mediation process… This is what I believe should happen to bring the hostilities to an end".
Current situation in Ukraine
Borders are congested as women and children try to escape into Romania, Hungary, Slovakia and Poland. Many have had to leave husbands and brothers behind to fight for their country. A day after Russian President Vladimir Putin launched an invasion, many men aged 18 to 60 were held back from fleeing by new Ukrainian rules that restricted passage for those who could be conscripted.
One woman told Reuters "It's a terrible tragedy," adding that she had relatives in Russia who believed the motivation for the invasion, given by Putin, was to protect people from "genocide" in Ukraine – an accusation the West calls baseless propaganda.
"It's really sad how people don't know what's happening," she said.
A total of 10,624 Ukrainians entered Romania through its six border checkpoints on Thursday as Russia invaded Ukraine by land, sea and air, Romanian Interior Minister Lucian Bode said on Friday.
Tens of thousands of people have fled the major cities and dozens have been reported killed, after Russia invaded by land, sea and air on Thursday (February 24).
A U.N. refugee agency spokesperson told a briefing in Geneva that at least 100,000 people had been uprooted in Ukraine after fleeing their homes, while several thousand have already crossed into neighbouring countries including Moldova, Romania and Poland.
President Ramaphosa said the South African government is expected to have discussions with Russia and the United States of America in an effort to curb the violence.
He called on the UN Security Council to resolve the conflict.
"Right now the parties need to get together so that we stop this conflict that is turning into a violent one.
"I call upon the United Nations Security to do their mediation work. If ever there was a time in the world where the United Nations Security Council needs to come into its own, this is the time where they must put their heads together and ensure that this war stops," President Ramaphosa said.
DIRCO calls for Russian withdrawal from Ukraine
"South Africa calls on Russia to immediately withdraw its forces from Ukraine in line with the United Nations Charter, which enjoins all member states to settle their international disputes by peaceful means in such a manner that international peace and security, and justice are not endangered," said the Department of International Relations and Cooperation (DIRCO) on Thursday.
DIRCO said: "As a nation birthed through negotiation, South Africa is always appreciative of the potential dialogue has in averting a crisis and de-escalating conflict. In line with our strong commitment to the peaceful resolution of conflict, South Africa urges all parties to devote increased efforts to diplomacy and to find a solution that will help avert further escalation."
The department added that (obviously) armed conflict will result in human suffering and destruction, the effects of which will reverberate across the world with no country immune.
"South Africa continues to support and encourage regional initiatives such as the Minsk Agreements, and we welcome the work of the Normandy Format, the Trilateral Contact Group and the Organisation for Security and Cooperation in Europe (OSCE)," said DIRCO.
South Africans in the Ukraine
Meanwhile, the South African Embassy in Kyiv is monitoring developments closely and says it is also assisting South African nationals in Ukraine. However there is no official evacuation being organised by South Africa. South Africans in Europe are offering to accommodate SA families who do manage to flee Ukraine – please read here if you'd like to offer to help, or if you need help.
– SAnews.gov.za