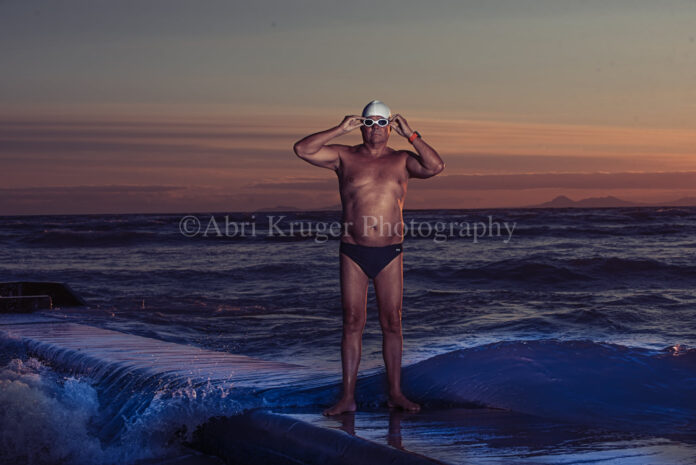 A 62-year-old South African man, Simon Ince, quietly set a Guinness World Record 10 days ago, and were it not for a curious and passionate photographer, the rest of the country may never have known. Here's the wonderful story, as told by Western Cape photographer Abri Kruger…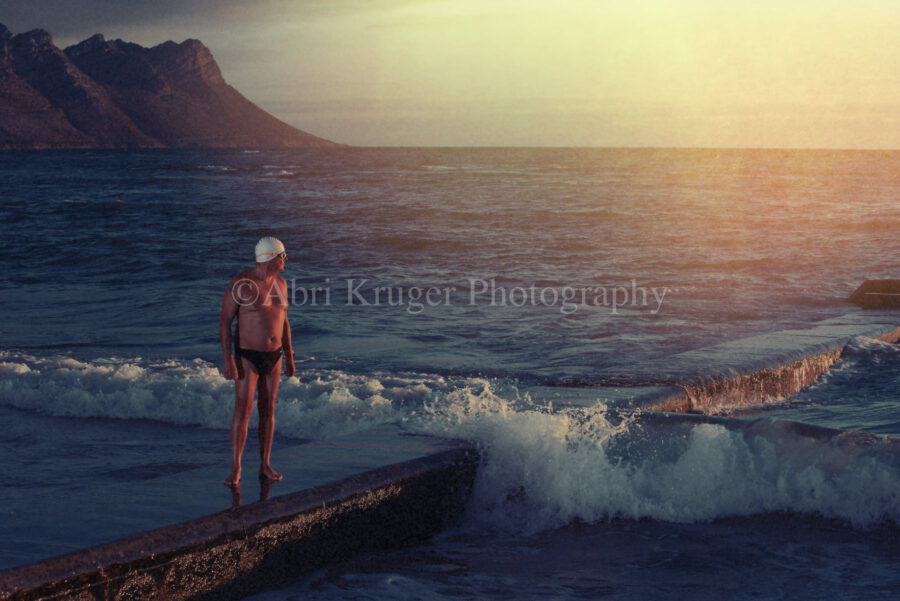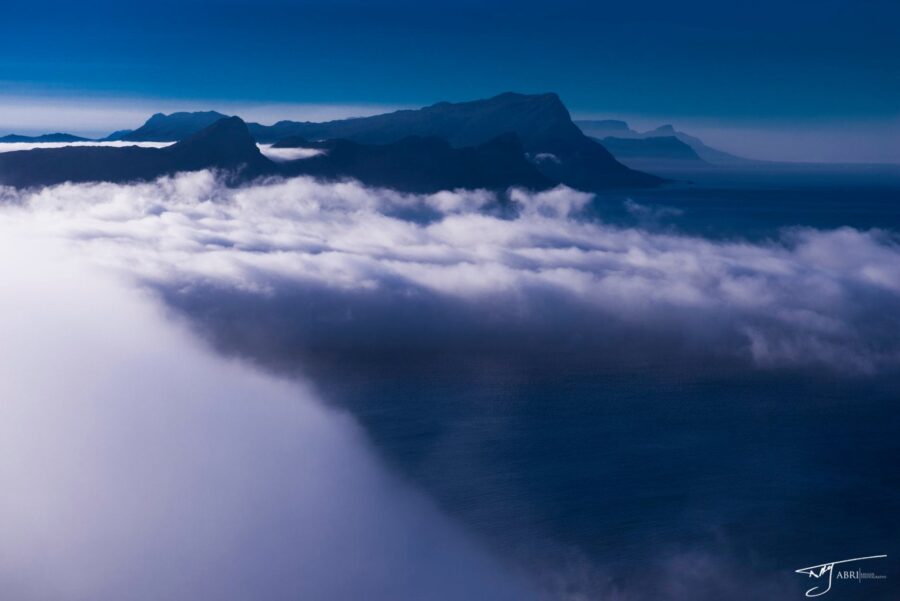 Long Distance Swim Against Jaws – by Abri Kruger
On Sunday 20 February, a man called Simon Ince, 62 years old, decided to swim from Simons Town to Rooi Els… across False Bay (35km). There have been a number of attempts to swim across False Bay. The swim is considered to be unsafe today due to the perceived threat of shark attacks on swimmers in False Bay.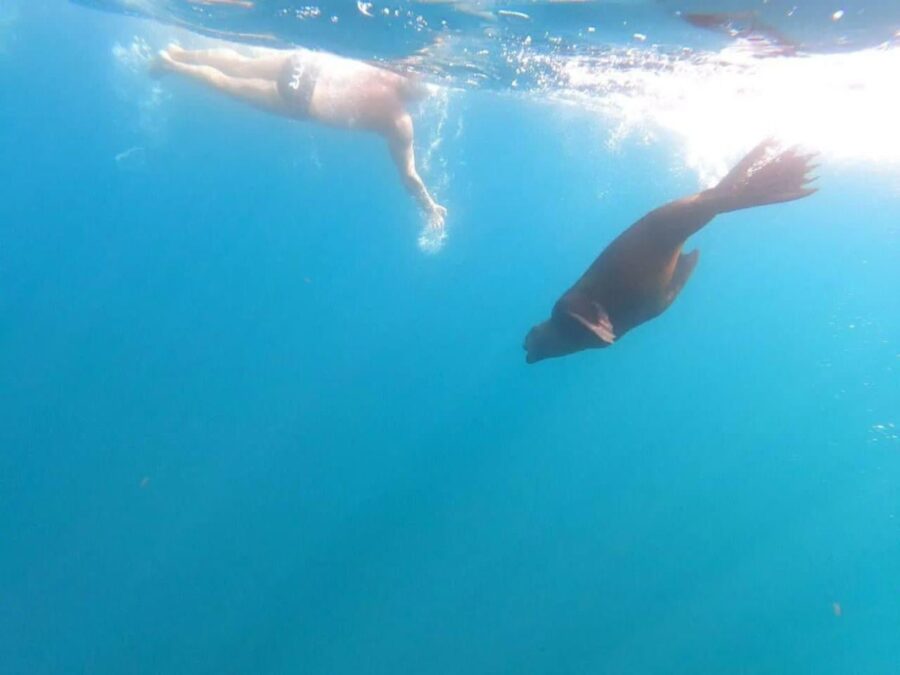 He left at 5:30am in the morning and completed it in just under 11 hours (10 hours and 42 minutes). He set a Guinness Book Record for being the oldest man to have swum the False Bay crossing ever, and he is a local that grew up in Somerset West and went to Paul Roos School.
When I heard of him doing it (the day before) I decided to drive down to Rooi Els to see him arrive. When I arrived in Rooi Els I was surprised to see nobody else from the public to welcome him or congratulate him… I was expecting a whole bunch of people and photographers and press to congratulate him on completing such an amazing journey.
I think he probably just wanted to keep it private and focus on the swim. I then decided to ask him if I can do a photo shoot with him as I really admired what he has done… and he agreed.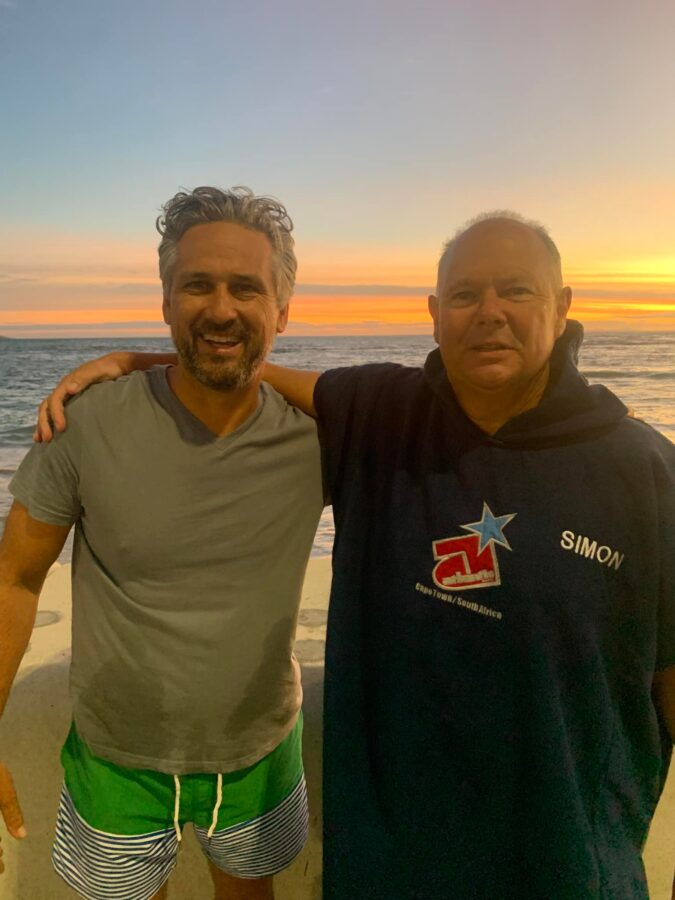 Such an amazing guy! Here are the images I captured and also some of the images he sent me while swimming. Incredible achievement swimming over 35 km in the ocean. It's the same distance as the English Channel over to France…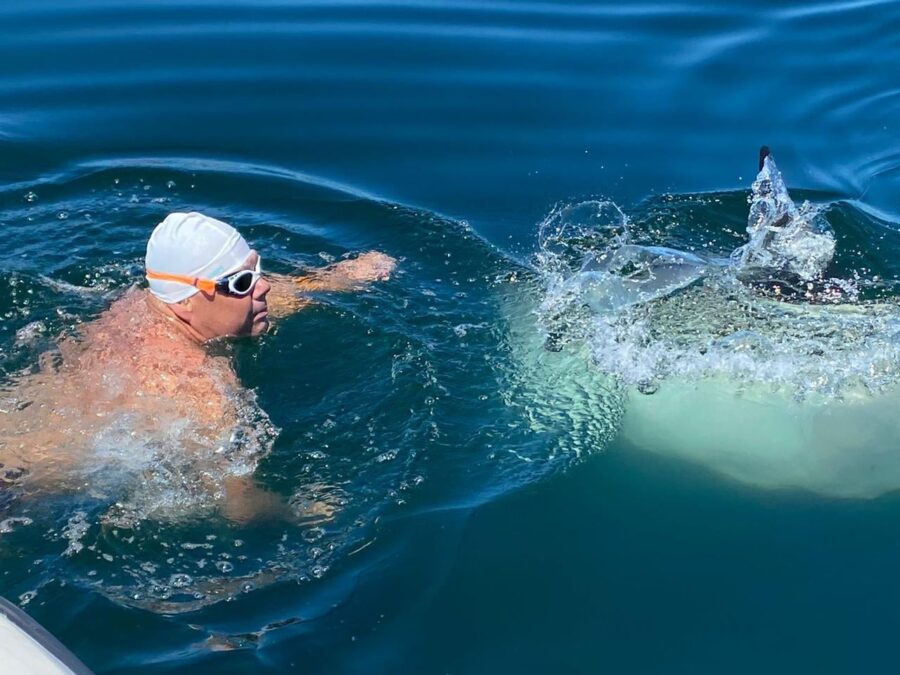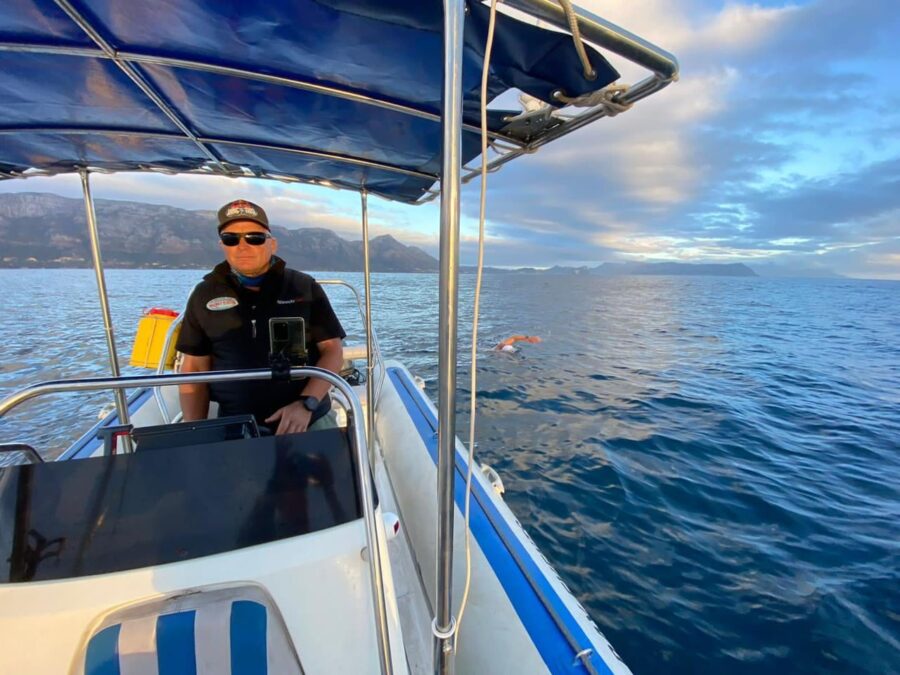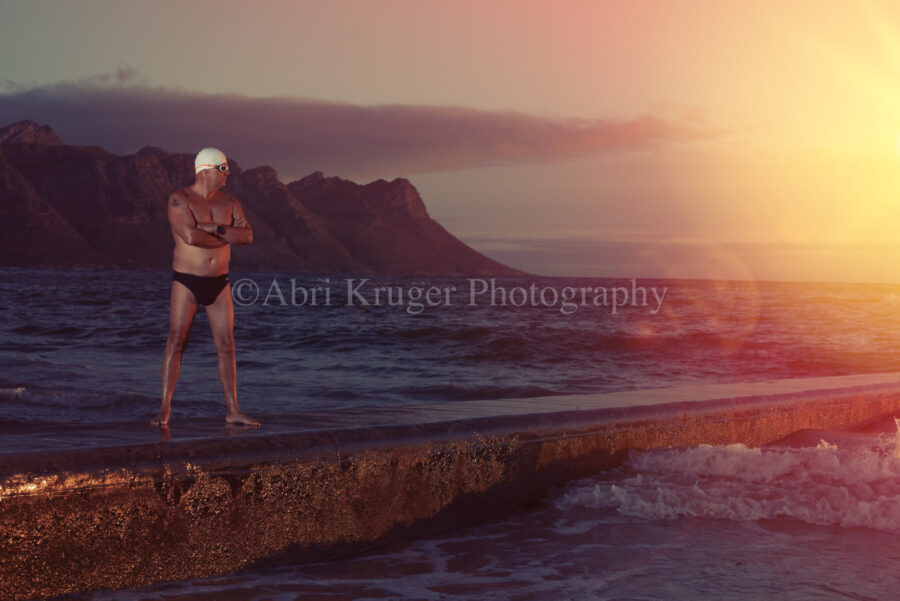 Simon used his swim to raise funds for charity – to help children at the Tygerberg and Red Cross Children's hospitals who don't get to spend time with their parents.
Simon became only the eighth man ever to complete the False Bay crossing… although today a ninth was added when 16-year-old Kyle Stephens swam across False Bay in record-breaking time.
See more of Abri Kruger's Photos here: