Joburg Teen Kyle Stephens Breaks False Bay Crossing Record
A 16-year-old learner from Johannesburg has just broken the record for swimming across False Bay in the Western Cape, South Africa. Kyle Stephens, from Edenvale High School, swam a distance of 32,8km in a time of 8 hours, 8 minutes and 15 seconds. (The English Channel swim is the same distance, although its unpredictable currents […]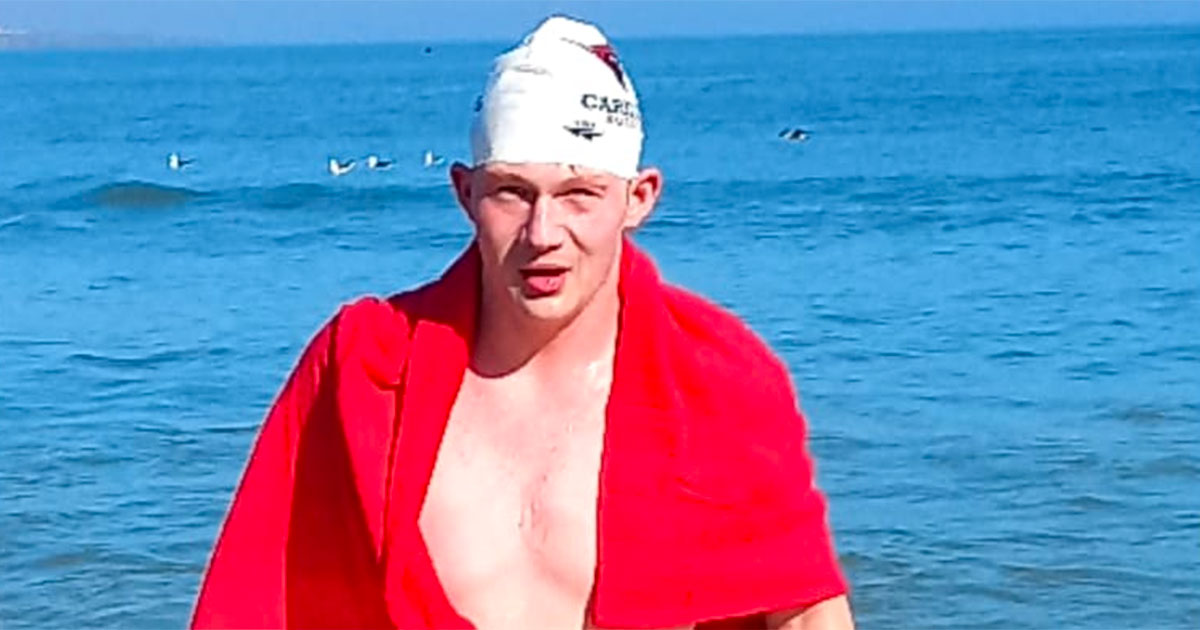 A 16-year-old learner from Johannesburg has just broken the record for swimming across False Bay in the Western Cape, South Africa. Kyle Stephens, from Edenvale High School, swam a distance of 32,8km in a time of 8 hours, 8 minutes and 15 seconds. (The English Channel swim is the same distance, although its unpredictable currents can make it take double the time.)
The Electric Eel (Jon Vickers) said it's a dream come true for Kyle and congratulated both him and Big Bay Events' Derrick Frazer, who organises and hosts long-distance swims.
The dream began last year when Kyle was challenged to attempt to break the current record (8 hours, 39 minutes) – set in March last year by extreme swimmer Ryan Stramrood. Ryan had broken a 14-year record set by Barend Nortjie in March 2007 (9 hours, 17 mins).
And even though Kyle would be breaking his record, Ryan was gracious in helping the youngster with tips on how to do it.
Stanley Kozlowski said in June last year that "Kyle has had discussions with Ryan who has given him some good advice. He has also been in contact with Derrick Frazer of Big Bay Events and he is also comfortable that Kyle can achieve his goal."
Kyle was aiming to complete the challenge by 17 March 2022 before his 17th birthday. Mission accomplished!
Stanley said a challenge of this nature carries a huge financial cost, so Kyle embarked on a fundraising strategy with the support of more seasoned swimmers who were called on to "assist this young man in achieving this goal". On the way, he also entered events like the Langebaan Express in November 2021… which he won. At the time he said: "The plan was just to test my training and see if we were on track for the end goal. To win was a bonus. The whole experience from start to finish was inspiring. I met some amazing people and it just encouraged me even more to continue with my passion."
Kyle's mom, Michelle Stephens, wrote on Sunday night: "After 9 months of dedication, preparation and training the day is almost here for Kyle to take on his False Bay 34km swim. Our final flights to Cape Town and onto Simon's Town today will bring this epic journey almost to a close. Just a few quick words of thanks to all those that challenged and mentored, from support in and out of the water, old and new friends met along the way, coach and colleagues the memories will be treasured and cherished.
"Come what may it has been an honour and a privilege to share this journey with an amazing young man whom I proudly call my son. Good Luck and may the currents and conditions be with you."
Well done Kyle! Making mom and country proud!