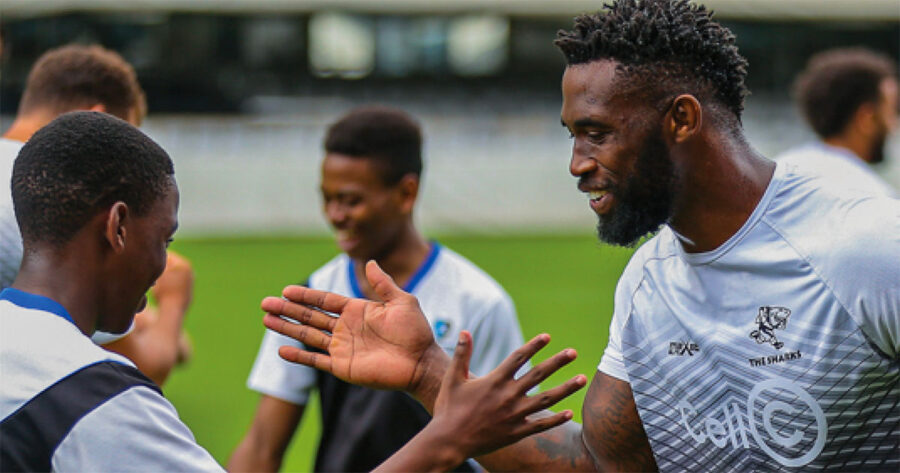 When 2 KZN Icons Meet, It's Magic: WATCH Sharks and Drakensberg Boys Choir
When two KwaZulu-Natal (KZN) legends decided to meet… it was bound to be magical, but this goes above and beyond! Absolutely sensational! Watch below as the KZN Sharks collaborate with the Drakensberg Boys Choir to perform Imagine Dragons' "Follow You". It's hard to see who's most excited – the boys choir or the rugby team! […]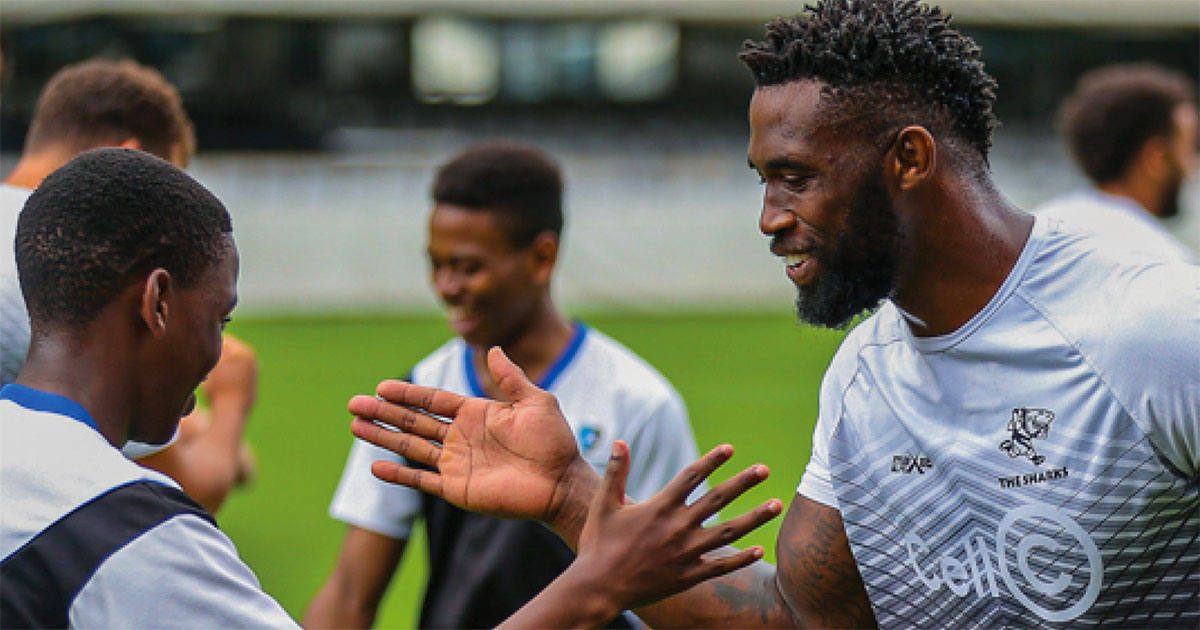 When two KwaZulu-Natal (KZN) legends decided to meet… it was bound to be magical, but this goes above and beyond! Absolutely sensational! Watch below as the KZN Sharks collaborate with the Drakensberg Boys Choir to perform Imagine Dragons' "Follow You". It's hard to see who's most excited – the boys choir or the rugby team! (As someone noted on YouTube, it's probably us – the viewers – because this video is impossible to watch without grinning… and shedding the odd tear of joy!)
The Drakensberg Boys Choir's English teacher, Pamela Couzyn told SAPeople the collaboration came about after the Sharks saw the choir's previous Imagine Dragon video.
"They loved the song and their marketing person contacted ours and the rest is history. I think even the Stormers/Lions supporters amongst our boys are now big Sharks fans," says Pamela. "It was so great of the Sharks to recognise a school which places the Arts first. And of course these boys were treated with great affection by them… so they all have a story to tell us. One of the boys was overheard telling his mates: 'That's the Dream Team right there! Sharks and Drakies!'???"
As the choir says "Magic happens when the arts and sports come together! ?"
The choir said on social media: "We are so honoured to have been able to take part in this incredible project involving two iconic Kwazulu Natal brands."
The Sharks posted a video on Twitter saying: "Turning the tables in the tunnel as we salute the Drakensberg Boys Choir on yet another magical performance ?"
WATCH Follow You – Drakensberg Boys Choir Feat. The Sharks Rugby
Well done to the exceptional team that made this such a goosebump performance – from Music Director Vaughan van Zyl to Tristan Trent (producer), Tjaart van der Walt (mixing), Zakes Nkosi (choreography) and Cobus van Heerden (filming). And to soloists Karabo Machepa, Kwezi Msimang and Caleb Coffee… along with the rugby players and choir singers… for the pure joy that this video radiates!
It was filmed on location at Hollywoodbets Kings Park Stadium in Durban.
WATCH Behind the Scenes of the Drakensberg Boys Choir and Sharks' Collaboration
Turning the tables in the tunnel as we salute the Drakensberg Boys Choir on yet another magical performance 👏#OurSharksForever #MagicInMusic #SharksDrakCollab #ProudlyKZN pic.twitter.com/hsOaAaIHR9

— The Sharks (@SharksRugby) March 1, 2022
Mix tape dropping soon 🎶 😉#OurSharksForever #MagicInMusic #SharksDrakCollab #ProudlyKZN @drakensbergboys pic.twitter.com/JD4nodGDya

— The Sharks (@SharksRugby) March 1, 2022
Follow the DBC:
Facebook: https://web.facebook.com/dbchoir
Instagram: https://www.instagram.com/dbchoir
Twitter: https://www.twitter.com/dbchoir
TikTok: https://vm.tiktok.com/zsj54a5ry/
Website: https://dbchoir.com
Follow The Sharks:
Facebook: https://www.facebook.com/SharksRugby
Instagram: https://www.instagram.com/sharksrugby
Twitter: https://www.twitter.com/SharksRugby
TikTok: https://vm.tiktok.com/ZSewhUTCr/
Website: https://sharksrugby.co.za