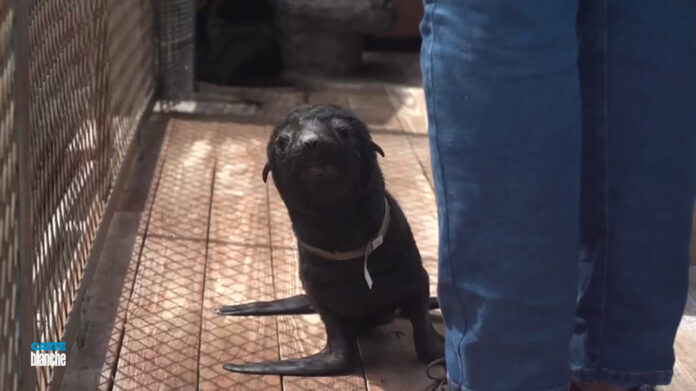 Cape fur seals are washing up dead on the Cape Coast in South Africa, with instances of up to 80 seal carcasses found along the coast (although witnesses say they've personally counted more than 200 in one go). This week current affairs programme Carte Blanche investigates what could be the cause of the mass seal die-off on SA's shores? Presenter Masa Kekana speaks to the experts.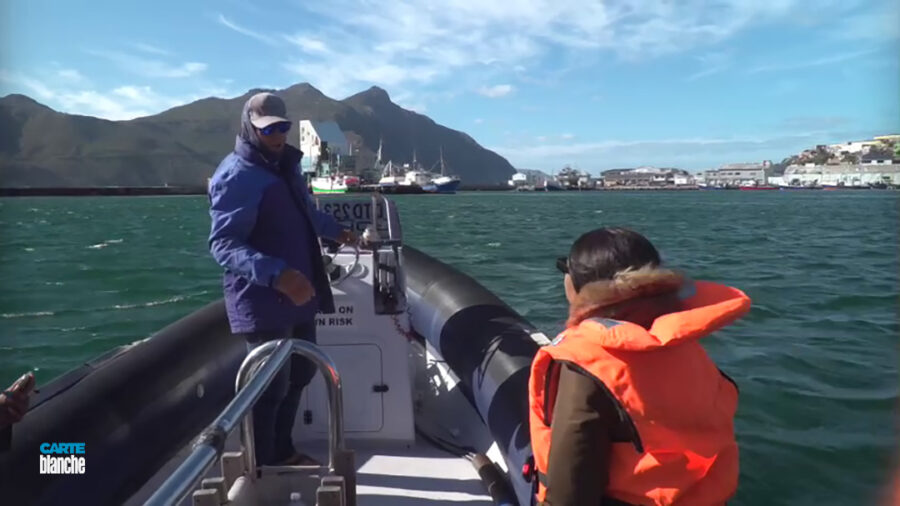 You can watch the show on Sunday 6 March in South Africa on DStv Now or stream it overseas in most countries on Showmax International from 8 March if you're abroad.
Seals have been dying in rising numbers along the Cape Coast in recent months. Carte Blanche treks up the West Coast to unravel the mystery of the mass seal die-offs where, in one case, up to 80 carcasses washed up from sea. The Cape Fur seals have also been recorded displaying very odd behaviour shortly before dying, with possible causes ranging from overfishing to toxic substances in the water. Namibia's shorelines are also reportedly filled with dead seal carcasses; and a large amount of dead humpback whales have also been seen. Is this yet another indicator of humanity's brutal impact on nature? (Producers: Mosibudi Ratlebjane & Reinart Toerien | Researcher: Laura Byrne | Presenter: Masa Kekana)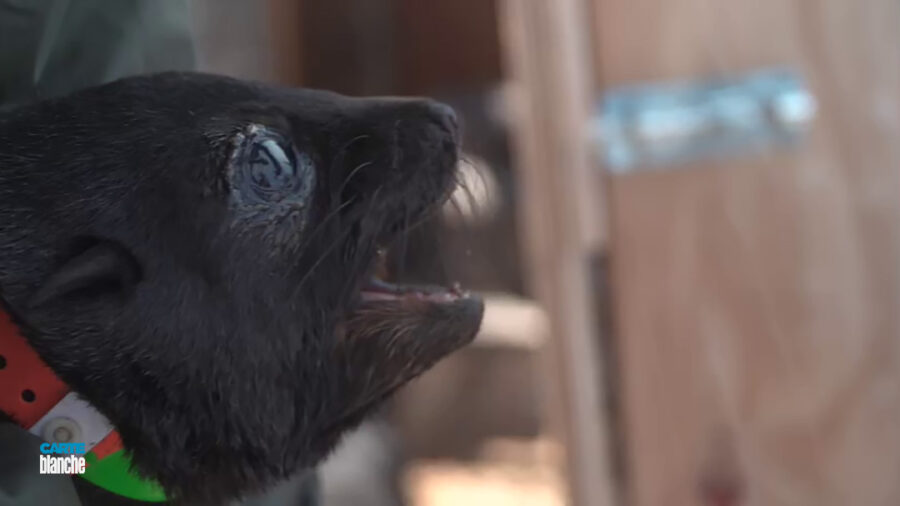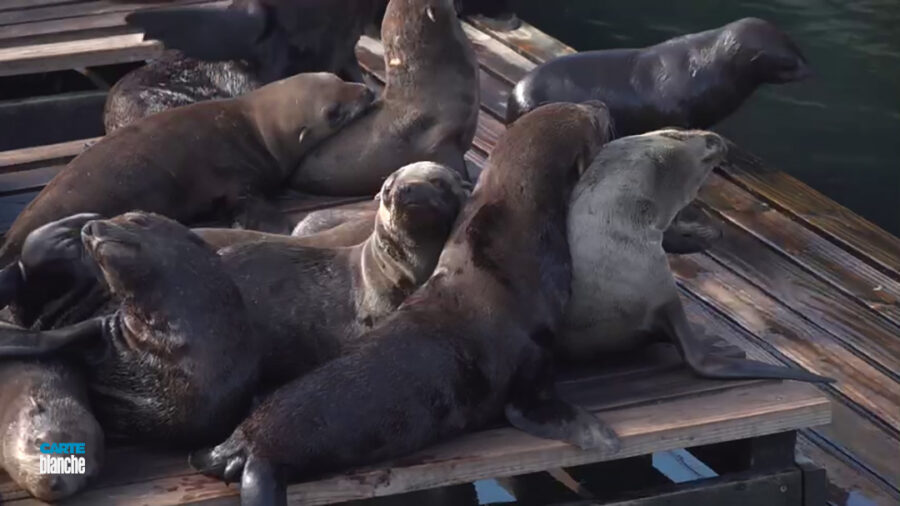 Watch the show overseas | Watch in SA on DStv Now
WATCH Carte Blanche / Vanishing Seals Trailer
Cape fur #seals are washing up dead on the Cape Coast… With instances of up to 80 seal carcasses found along the coast, what could be the cause of the mass seal die-off on our shores? @MasaKekana speaks to the experts Sunday 7pm on #CarteBlanche. pic.twitter.com/W19vRXOOK9

— Carte Blanche (@carteblanchetv) March 4, 2022
Watch the show overseas | Watch in SA on DStv Now
Also on Carte Blanche this week:
It's a Carte Blanche exclusive – the inside scoop on an alleged conspiracy to eliminate the opponents of one of Pretoria's most vocal anti-vax activists. With an estimated 100,000 followers online, it's the story of a man allegedly treading a fine line: freely dishing out legal advice and claiming victories against large, listed companies while also charging money for services the CCMA offers for free. But has he gone too far? As allegations of a hit list surface, the hired hitman-turned-undercover-police-informant reveals how online tirades have culminated in a charge of conspiracy to commit murder. (Producers: Jana Marx & Stenette Grosskopf | Presenter: Bongani Bingwa)
They call them Bus Brothers – the long-distance truck drivers who stop in small, impoverished towns along the main freeways between Johannesburg and Cape Town to buy sex from underage girls. It's a shocking exposé of statutory rape often perpetrated in broad daylight, and the child sex trade in Northern Cape where children are pimped out as families struggle to survive. Brutalised and objectified as "padkos" (food for the road) – as residents refer to the girls – Carte Blanche reveals the dark side of the iconic Karoo. (Producer: Anina Peens | Presenter: Busisiwe Gumede-Chizhanje)
Busisiwe Gumede-Chizhanje says:
"I met three underage girls whose innocence has been stripped away by poverty. They admitted that they sleep with truck drivers to make a quick buck. These are kids as young as my niece. My interaction with them made me realise that, underneath the hardened personas they wear every day to get by, are children who have been let down by their parents, communities and authorities. There's no telling where the solution will come from."
Watch the show overseas | Watch in SA on DStv Now
For at least 30 years, the South African Bone Marrow Registry has been matching patients in need of life-saving stem cell transplants with donors. But for 14-month-old Gracey Green from Atlantis in the Cape, the challenge is a far more difficult one: people of colour are heavily under-represented on the registry, making it difficult to match donors. Diagnosed with a rare blood cancer, Gracey's hope lies in a viable bone marrow transplant. Carte Blanche joins the hunt as the Registry goes all out to find Gracey a match. (Producer: Annalise Lubbe | Presenter: Derek Watts)
Derek Watts says:
"Worldwide, there are nearly 40 million possible bone marrow donors – and just one match could save a life. You can register as a donor between the ages of 16 and 45 – which excludes me, unfortunately. But just think about it – your bone marrow could give hope to the hopeless."
Watch the show overseas | Watch in SA on DStv Now
FRONTLINE UPDATE
In a week of high drama, most countries have ratcheted up the diplomatic and economic pressure on Russian President Vladimir Putin. Unprecedented sanctions have been imposed on the Kremlin and its allies, as well as several oligarchs, in an increasingly anxious attempt to halt the deadly invasion of Ukraine. Carte Blanche checks in live on the latest escalation – crossing from studio.
Watch the show overseas | Watch in SA on DStv Now
If you're in SA – you can watch Carte Blanche on DStv Now.
If you're overseas – you can watch #CarteBlanche from Tuesdays, and thousands of other popular local South African shows & movies by subscribing to Showmax International now. You can try it FREE for 14 days. 
Carte Blanche is on M-Net & M-Net HD [101], 6 March 2022  at 19:00 & & again on M-Net Plus 1 [901] at 20:00
***
Please note: Carte Blanche is only available to international Showmax subscribers in Andorra, Australia, Austria, Belgium, Denmark, Finland, France, Germany, Greece, Iceland, Indonesia, Ireland, Italy, Liechtenstein, Luxembourg, Malta, Monaco, Netherlands, New Zealand, Norway, Portugal, San Marino, Spain, Sweden, Switzerland, United Kingdom. Not all titles are available in all territories. Showmax brings you the best South African series and movies, from the classics to the latest releases, from complete box sets to kids' favourites.