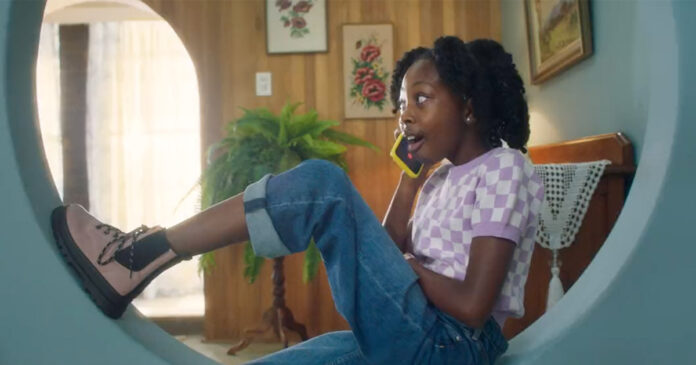 Nando's has done it again – creating an advert that gets South Africans laughing… and talking. The fast food peri-peri chicken outlet's latest advert is centred around gender identity, new pronouns and the importance of family, diversity and inclusivity.
Nando's said in a statement today: "Navigating family dynamics is not for the faint-hearted. You know how it is when the family is together. Gogo is ushering the ladies into the kitchen, while uMalume is asking the nephews to send him their CV because he is 'well-connected'. Or ama2K trying to explain to their aunt why saying 'can both of the three of you make tea' is an awkward response to give their non-binary cousin whose gender pronoun is 'they.'"
Conversations between generations are sometimes lost in translation, but – as Nando's says – the joy of getting together in real life, over delicious food, is never misunderstood.
Nontobeko Sibiya, Nando's Marketing Manager, says: "Our Easter campaign recognises that not everyone is familiar with the changes to gender pronoun preferences which can cause some unintended misunderstandings. While it's a serious subject matter, we believe that seeing the bright side of it allows us to gain some perspective and move forward."
#TheyAreWelcome
Nando's posted the advertisement, tweeting: "He, she, they, bonke are invited. Welcome them with a flame-grilled full chicken and 2 sharing sides from *R199. #TheyAreWelcome"
And South Africans have welcomed the commercial that's both humorous and helping bridge divides. Raging Black Woman (@not_a_she) tweeted Nando's to say: "as a non-binary person who uses they/them pronouns, id really love to give a huge shout out to your creative team, i feel so seen (also this so funny). and as a creative student who wants to go into advertising, im constantly inspired and id absolutely love to work for the team."
Vanessa Kay joked: "Okay, please tag THEM!! ?" Others said: "This is wonderful, thank you @NandosSA ???" and "Cutest ad I've seen in a while."
WATCH He / She / They Are Welcome at Nando's
Studies show the younger generation are the loneliest
There's nothing quite as wonderful as connecting in person, especially for the younger generation, which studies have shown is the loneliest generation.
"We all have different ways of seeing the world, and the way we engage across the generations is what makes family, family and home, home. At Nando's, we recognise that while our loved ones want to (and often do) embrace diversity, some conversations are still unfolding in South African households," says Nando's.
Sibiya says South Africans are fun-loving and gregarious in nature. "This Easter, we urge South Africans to embrace this side of themselves as well as each other's points of view over a meal. After all, one of Nando's values is family. We believe that we are who we are, because of one another. That's why everyone is welcome too, at our family table.
"We also believe we should take every opportunity to celebrate great moments with each other. Sharing is so inherent to us, as is making everyone feel welcome when we gather. So, with Easter on our doorstep, let Nando's take care of your sharing meals, while you focus on making those real connections and help make a "lonely" generation, less so."
He, she, they, bonke are invited. Welcome them with a flame-grilled full chicken and 2 sharing sides from *R199. #TheyAreWelcome pic.twitter.com/0EE9z65HO0

— NandosSA (@NandosSA) March 23, 2022