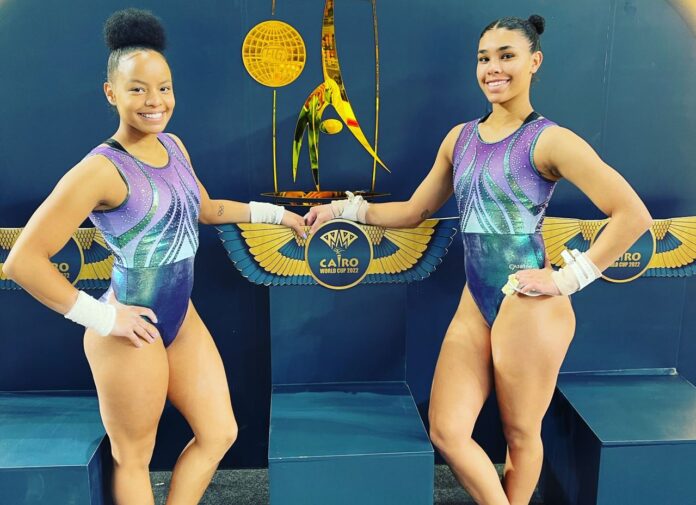 South Africa's top women gymnasts, Naveen Daries and Caitlin Rooskrantz, started their season with fine performances at the recent FIG Artistic World Cup, held in Cairo in Egypt.
Caitlin ended the competition by taking the gold medal on the uneven bars, while Naveen consistently placed among the top eight in the world on three apparatus.
Over 17 countries participated in the competition, showcasing the best in male and female artistic gymnastics.
"Caitlin improved from her qualification positions on bar (from 3rd to 1st) and on beam (from 7th to 6th) and Naveen placed 5th in the bar and beam and 8th in the floor final, with clean routines on beam and floor," said a delighted Ilse Pelser, Head Coach of Gymnastics South Africa.
"The pressure at an international competition is always a little more but it was nice to see South African girls in the top eight, consistently and at the top of Africa."
Pelser added: "Our top gymnasts are showing that they can hold their own amongst high quality competitors. Our next target will be the African Championship taking place in Cairo, followed by the World Challenge Cup in Varna, Bulgaria."
Source: TeamSA