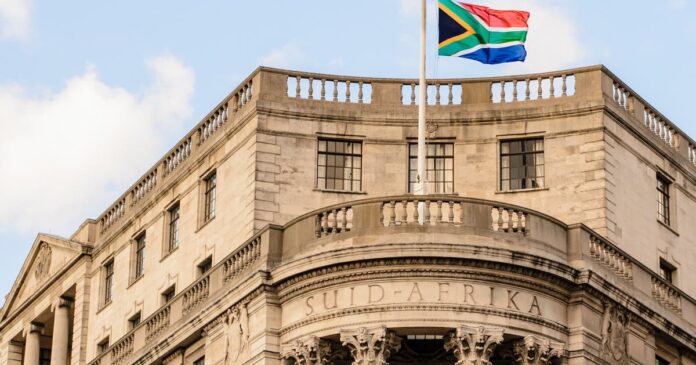 With many South Africans in the UK struggling to get answers from the SA High Commission in the UK regarding issues like passport renewals, SAPeople reached out to the High Commission on behalf of all those who sent us queries. Below is a representation of some of the most frequently asked questions, which have been kindly answered by the SA High Commission (with special thanks to Ms EN Aphane, DHA Counsellor, Immigration and Civic Affairs,  London):
1: I need to apply for new passports for my children as they will be expiring in July. How do I do it? Can I do it online, by post or do I need to make an appointment?
A: How to do it?: Download and print forms BI-529/DHA-529 and DHA-73 from the official SA High Commission London's website and complete them in full, with black ink and block letters. See requirements for child passport from the website and ensure you have all of them ready.
Can I do it online?: NO, there are no online applications outside the country (South Africa).
Can I post or make an appointment?: You can choose one of the two, either a postal application or an appointment. If you do a postal application, no appointment is required and if you choose an appointment, please do not post the forms.
2. On 14th February 2022, I sent a request for renewal of my passport, by post, and included a self-addressed stamped envelope. I've checked with the post office that my envelope had sufficient postage on. To date I've not received these applications forms. Kindly let me know when I can expect the above.
Forms must be downloaded from website. Forms that are not available on the website will be provided at the office during the appointment. Forms must only be requested for Postal applications. Forms for postal applications are dispatched within a reasonable time, depending on the volume at the time. The office is not able to send forms if the envelopes are small or postage is insufficient.
3. I sent a self addressed envelope to the South African High Commision in London on the 15-02-22, which they received the following day and was signed by them. It was reported in the brief by the Commissioner that these forms would be sent to me after 5 working days, It is now the 8th of March and I haven't yet received any forms. Please advise. Many thanks. (Similar to above, there are many other queries, one said they received confirmation that CU19 has signed when receiving it – please let us know, how long should a person expect to wait before receiving the forms; what should they do if they have not received the forms after a certain amount of time? Does that mean there was something wrong with their application? How can they find out?)
Refer to No 2
4. Could someone kindly advise with regards to having to make 2 x certified copies from the list given by the SA High Commission, if these copies can only be done through a solicitor or what other means would be acceptable to the South African High Commission, 15 Whitehall, London, SW1A 2DD.
Certification of documents can be done by the solicitor or police or post office or notary public
5. Does the solicitor / attorney have to be a notary with a professional registration number???
YES. This also goes for the signing of the consent for minor (under 18 years) children's passport applications.
6. Do you have any update or guidance on getting new ZA passports in the UK? Is it really a 6-month process? We were also considering applying in another European country if it would be quicker? Any advice would be much appreciated, my kids' passports have expired and we wanted to go home end of May to finally see my parents after my dad has had chemo.
Processing times for passports outside the country (SA) is 6 months when all documents are in order. There is no country with better or lesser turnaround times. (Ie. There is no SA mission in any country outside SA with better or lesser turnaround times than the UK High Commission. Ms Aphane is not comparing SA Passport renewal with the renewal of other nationalities' passports.)
7. My passport expires in May. Would it be possible for me to enter and leave South Africa on my old passport in April with a view to renewing the passport on my return to the UK at the end of April?
A South African Citizen is able to enter South Africa with his/her SA passport up to the last day of its validity; however returning to a foreign country must be checked with the country visited for their requirements of passport validity to enter their country.
8. Can I travel to South Africa on my British passport and then apply for my SA passport to be renewed while I'm on holiday in SA? Am I allowed to do that even though I am resident in the UK?
NO, South African citizens must enter and depart South Africa on their South African passport only.
9. I have been ringing the SA Embassy in London AND EMAILED with no response or answer at all different times of the day; my SA passport has expired but I was hoping to go and see my family in SA for a week or two in April. Would I be ok travelling on my British passport, or any advice would be so grateful.
No.
10. I would like to enquire whether or not I can apply for a new SA passport in Birmingham or Manchester as these cities are closer to me, or do I have to go into London?
There is only one office in the whole of the UK, for South African passport applications; it is London, 15 Whitehall.
11. Is The High Commission open? I need a DHA-9 Form. Am I able to apply by post?
Is HC open?: Yes, the High Commission is open on appointment basis only, since March 2021.
Apply by post?: Yes, you may request forms by sending an A4 self-addressed paid envelope, then do a postal application.
11. 1. N.B. Applicants who have SA Smart Card IDs do not require a DHA-9 form, they can download DHA-73 and DHA-529 forms from the website for their adult passport applications and do a postal application by sending completed forms, and supporting documents as required by post. The thumbprints must be done before posting the application, ensuring that they are clear (Not too dark and not too light) and lines on their fingers are visible on the form).
12. What happens if I need to travel and my passport has expired? I have been trying to renew my passport since last year 2021.
You cannot travel on an expired passport. Request an appointment at civic.appointments@dirco.gov.za Your request must include full names, ID number and type of service required. Requirements are available on the website: www.southafricahouse.uk
We hope this information (provided on 23 March 2022 by the SA High Commission) is of assistance to South Africans in the UK. If you have any further queries, please visit www.southafricahouse.uk or email us on admin@sapeople.com.