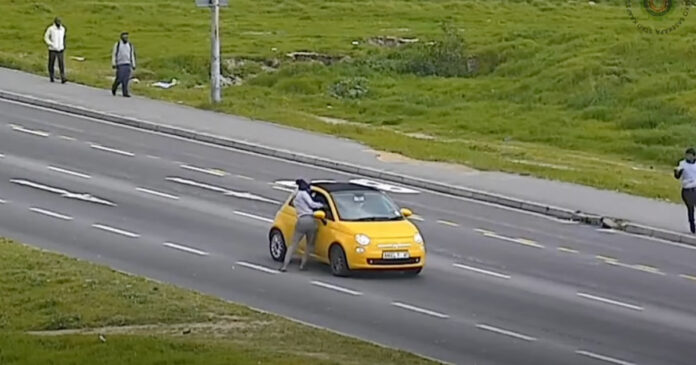 JP Smith, Mayoral Committee Member for Safety and Security in the City of Cape Town has shared a video of a smash 'n grab, showing how technology and an increase in personnel is helping the City crack down on crime. The video has been going viral on social media, including WhatsApp, in South Africa.
Smith says that smash 'n grab has been a regular crime at some of Cape Town's intersections where the perpetrators often catch unsuspecting victims by surprise. BUT, now more often than ever before, it's the suspects who are being left surprised when the City's Metro Police come knocking.
"As Cape Town leads the way in a perfect balance between its increase of enforcement staff and its increase of technology, it already boasts the biggest reduction for numerous crime categories in the latest national statistics," says Smith.
He also encourages motorists to prevent such incidents from happening by keeping items of value well hidden, and refraining from being distracted at intersections.
WATCH Smash 'n Grab suspects get arrested by Metro Police