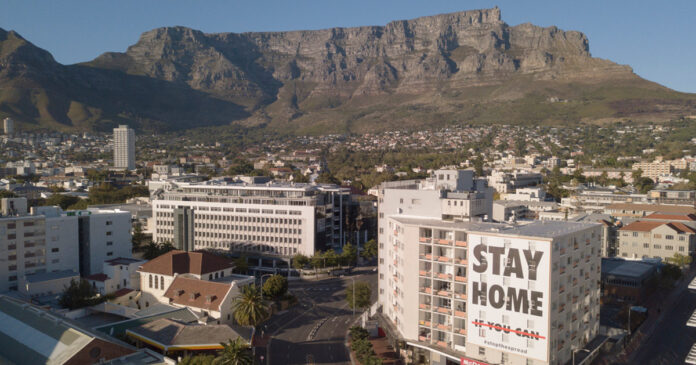 DA Leader John Steenhuisen is calling for South Africans to urgently voice their objections to proposed new health regulations.
The South African Cabinet confirmed in a statement on Thursday the pandemic will from now be managed in terms of the National Health Act, 2003 (Act 61 of 2003).
"The draft health regulations that will inform the National Health Act of 2003 are open for public comment until 16 April 2022," Cabinet said.
In a letter sent to South Africans today, Steenhuisen said he welcomed the lifting of the State of Disaster on Monday – describing it as the end to "irrational regulations" after 750 days and millions of lost jobs later, but said the "fight doesn't end here".
According to Steenhuisen, "it is extremely worrying to us that, despite the formal lifting of the State of Disaster, the ANC government now seems hell-bent on sneaking lockdown regulations into the proposed Health Act, that will shift the power to lock us down to the Minister of Health."
For example, Steenhuisen claimed, the proposed Health Act could:
Give the Health Minister the permanent power to lock South Africans down.
Force Covid-19 vaccination.
Force South Africans to have compulsory medical examinations, tests, and treatment for certain notifiable diseases.
The DA leader said: "The DA is fighting the ANC's proposed new health regulations, which are nothing more than an attempt to permanently normalise the irrational State of Disaster."
South Africans can email their objection to the new health regulations to tsakani.furumele@health.gov.za by 15 April. Read the Draft Regulations here first in order to comment on them.
The SA Cabinet reminded South Africans to continue to safeguard themselves and others against COVID-19 infections – through washing hands, wearing masks when indoors, social distancing and opening windows.
"COVID-19 vaccinations are effective in preventing serious illness, hospitalisation and even death. Protect yourself and your loved ones by visiting your nearest vaccination site to get vaccinated for free, even without an appointment," the Cabinet said.