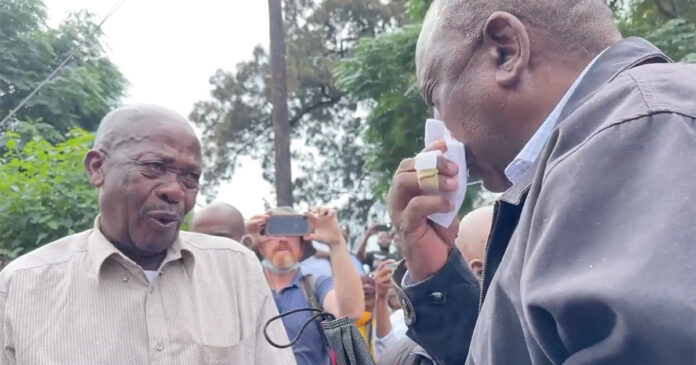 An emotional President Ramaphosa has told the people of KwaZulu-Natal that the SA government will intervene to help families affected by the floods. The coastal province has been lashed by heavy rain, floods and mudslides which have left a trail of destruction amongst homes and businesses, and tragically claimed at least 259 lives.
During a visit today to affected communities, to assess the damage and to offer support, the President – who was visibly touched by the tragedy around him – met with a family who lost four children after a wall fell on their home during the floods. Mmeli Sokhela, pictured below, lost his three children and his step child when a church collapsed onto his home.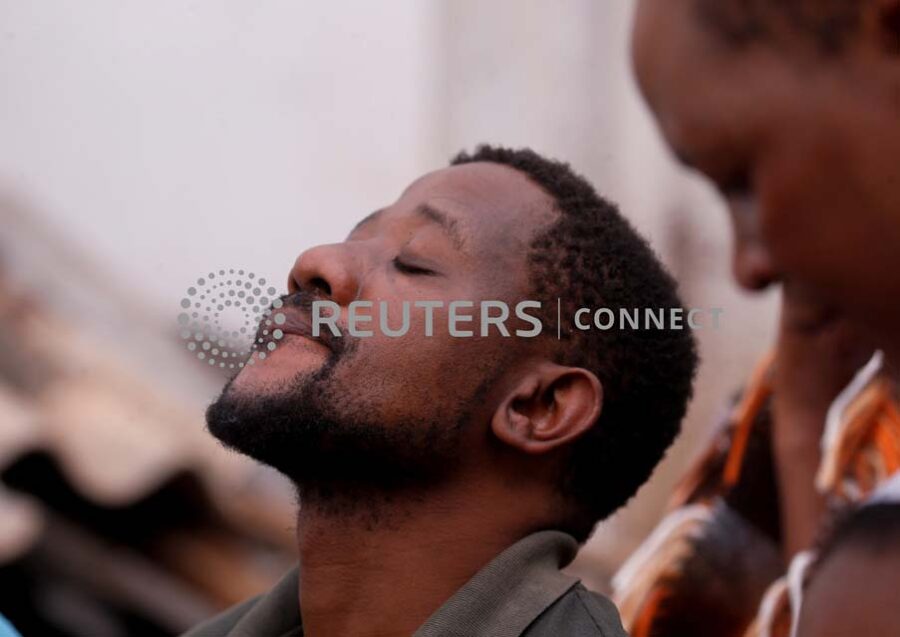 Ramaphosa said: "I wanted to visit this area to see what has occurred… and I can see that [following the floods] this area is in a very bad state. A great tragedy has befallen you, one that we have not seen in a long time. The most painful effect of these floods is that many lives have been lost, people's homes have been destroyed, streets, bridges and churches have been destroyed.
"We are here to see this for ourselves and to assess how government can intervene and where government can step in to help."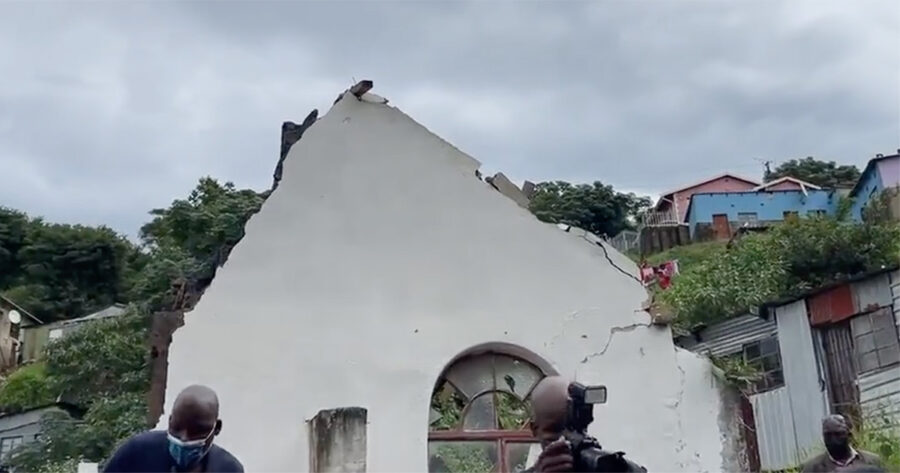 Nonala Ndlovu, chief director of the Department of Cooperative Governance for KwaZulu-Natal, told Reuters the police estimate of the death toll was 259.
President Ramaphosa passed his condolences to the bereaved families and committed the government's support to them, at times removing his mask to wipe his eyes as he listened to their tragic stories.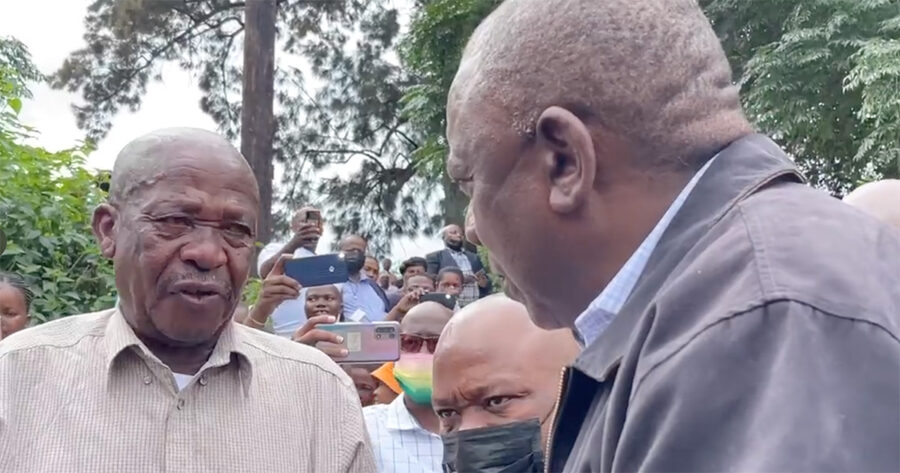 "You are not alone on this journey," he said. "We will walk with you. We will help you in all the ways that we can. We know that your hearts are broken because of what has happened but we are here to say that we are with you."
How to Help KZN Floods Victims
Support Gift of the Givers Disaster Response interventions:
? Click: www.giftofthegivers.org/make-a-difference, reference 'KZN Floods'
☎️ Call: 0800 786 911
Visit Crisis Response on Facebook: https://www.facebook.com/crisisresponse/482661026991722/
President @CyrilRamaphosa interacting with affected communities and assessing the damage caused by the heavy rains of the past few days which have claimed lives, and caused significant damage to infrastructure. #KZNFloods pic.twitter.com/5ypIAvEaTH

— Presidency | South Africa ?? (@PresidencyZA) April 13, 2022
WATCH KZN Floods
The death toll has risen to 259 since this video was produced earlier in the week.
#KZNFloods NOTE: from the South Coast to Durban
N2 North: ROAD CLOSED at Ilfracombe
R102 Route: ROAD CLOSED at Umgababa https://t.co/RZDroJZqKp

— TrafficSA (@TrafficSA) April 13, 2022
Emergency Numbers #KZNFloods pic.twitter.com/JNhSnIz5N2

— Presidency | South Africa ?? (@PresidencyZA) April 13, 2022