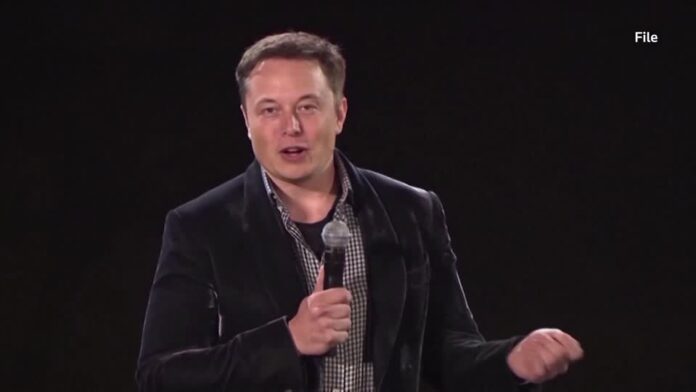 Billionaire entrepreneur Elon Musk – of Tesla and SpaceX fame – has offered to buy Twitter for about $41- to $43-billion in cash. The South African expat says he believes the social media company, which he has often criticised (with comments like "Is Twitter dead?"), needs to go private to see effective changes. UPDATE 25 April 2022: Elon Musk has purchased Twitter.
Musk rejected an offer to join Twitter's board earlier this week after disclosing his 9.2% stake in the company.
Analysts at the time said that signalled his intention to take over the firm, since a board seat would have limited his stake to just under 15%. Twitter board members had wanted him on board, partly because as a board member he would be required to mute some of his criticism.
Musk is one of Twitter's most prolific tweeters, with a cool 81.6 million followers, over 20 million more than Twitter's own 61.3 million followers.
Musk's offer price was initially $54.20 per share, which was disclosed in a regulatory filing on Thursday (April 14).
The total deal value was calculated based on 763.58 million shares outstanding, according to Refinitiv data.
"Twitter has extraordinary potential. I will unlock it."
Musk said in a letter to Twitter Chairman Bret Taylor that this was his "best and final offer".
If not accepted, he would need to reconsider his position as shareholder, he wrote.
Twitter did not respond to a request from Reuters for comment.
Musk said simply on Twitter, three hours ago: "I made an offer", and linked to the offer. In his message on the offer, addressed to Taylor, Musk says:
"I invested in Twitter as I believe in its potential to be the platform for free speech around the globe, and I believe free speech is a societal imperative for a functioning democracy.
"However, since making my investment I now realize the company will neither thrive nor serve this societal imperative in its current form. Twitter needs to be transformed as a private company.
"As a result, I am offering to buy 100% of Twitter for $54.20 per share in cash, a 54% premium over the day before I began investing in Twitter and a 38% premium over the day before my investment was publicly announced. My offer is my best and final offer and if it is not accepted, I would need to reconsider my position as a shareholder.
"Twitter has extraordinary potential. I will unlock it."
There is also a copy of a message sent via text, in which Musk says: "As I indicated this weekend, I believe that the company should be private to go through the changes that need to be made.
"After the past several days of thinking this over, I have decided I want to acquire the company and take it private. I am going to send you an offer letter tonight, it will be public in the morning.
"Are you available to chat?"
A voice script is also included. This is what Musk said:
1. Best and Final:
a. I am not playing the back-and-forth game.
b. I have moved straight to the end.
c. It's a high price and your shareholders will love it.
d. If the deal doesn't work, given that I don't have confidence in management nor do I believe I can drive the necessary change in the public market, I would need to reconsider my position as a shareholder.
i. This is not a threat, it's simply not a good investment without the changes that need to be made.
ii. And those changes won't happen without taking the company private.
2. My advisors and my team are available after you get the letter to answer any questions
a. There will be more detail in our public filings. After you receive the letter and review the public filings, your team can call my family office with any questions.
Experts are weighing to the "hostile takeover bid" with some saying the Twitter board will never accept it, and others arguing that Twitter is exactly the type of company that could be outright bought.
Sources: Lucy Fielder at Reuters, Elon Musk on Twitter