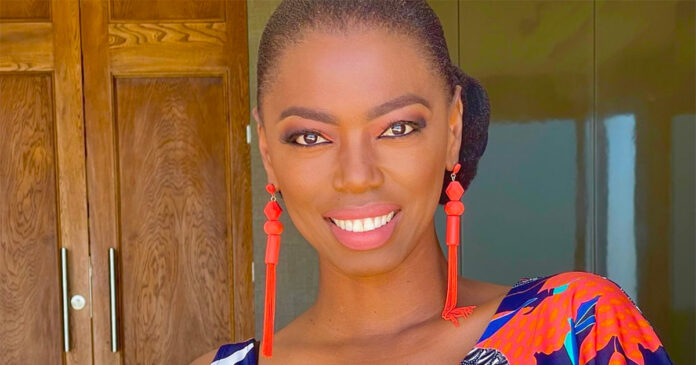 South African singer Lira is receiving treatment after suffering a stroke during a visit to Germany. Her family said it may be a little while before the SAMA winner performs again, and have asked for prayers for her.
The sad news has shocked South Africans across the nation, with Carte Blanche presenter Derek Watts, summing up the response of many in his tweet just minutes ago. He said: "Such a shock right now. It may take time but the inner beauty, contagious spirit and effervescent personality of #Lira will emerge again on our screens. Along with her stunning voice. Lots of love and healing. ?"
Lira (full name Lerato Moipone Molapo) turned 43 last month.
In a statement on Tuesday evening, Lira's family said:
"To Lira's beloved fans, clients and associates:
"As Lira's family, we would like to take this opportunity to share some recent developments regarding Lira's health. Lira recently travelled to Germany for a performance but unfortunately suffered a stroke whilst there. As a result, her ability to communicate, in particular, her speech, has been impacted.
"She is currently undergoing treatment here in South Africa, led by the best medical team available. Her medical team has advised that her journey to recovery will require patience and therefore, it is unlikely that she will be able to perform in the short term. That said, Lira is in good spirits and is surrounded by her loving family and close friends as she journeys towards a full recovery.
"We thank you all in advance for your prayers, support, kindness and utmost sensitivity and consideration during this very challenging time in her life.
"Let there be light!"
Well wishes have poured in from around the country. Radio broadcaster Hulisani Ravele said: "Lifting Lira and her family up in prayer. ??? Happy she's home and surrounded by her loved ones. Let there be light. ?"
Carte Blanche said:"Our thoughts are with beloved South African songstress Lira and her loved ones in truly this difficult time. We wish you only healing and strength. #GetWellSoon #CarteBlanche"
Lira (whose name means 'love' in Sesotho) speaks four languages, and was the first African woman to have a Barbie doll modelled after her. She is also the author of Herstory, an autobiography. She's not only popular in SA but in other parts of the world too, including the US where she has regularly performed.
WATCH Lira – 'Feel Good'