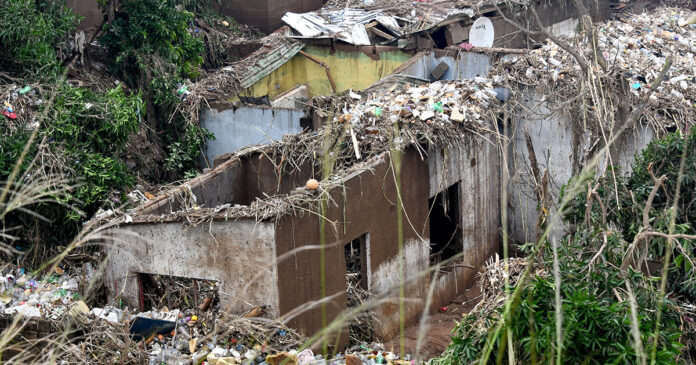 China has donated R1-million to bolster the South African government's humanitarian relief efforts in flood-stricken KwaZulu-Natal (KZN).
The cheque was presented to Social Development Minister Lindiwe Zulu by China's Ambassador to SA, Chen Xiaodong, on Wednesday.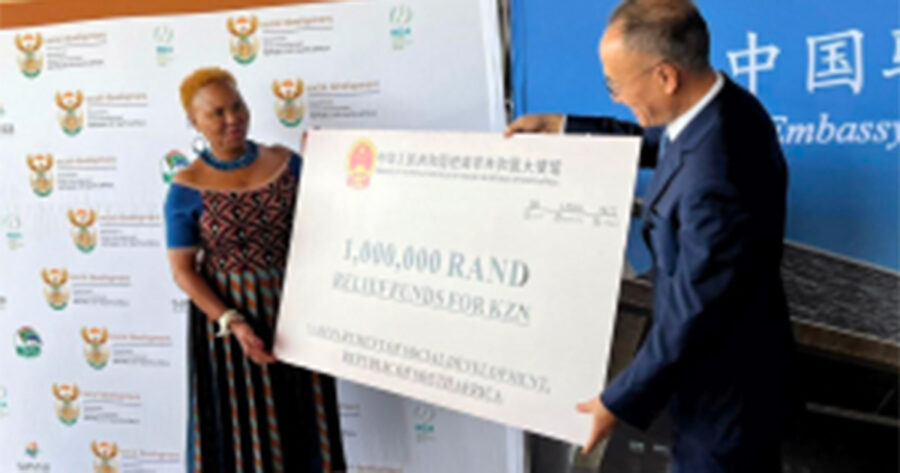 The donation follows the declaration of a National State of Disaster in SA on Monday after parts of KZN and the Eastern Cape were ravaged by extreme weather conditions, and a huge fire in Langa, Western Cape, destroyed the homes of over 1,000 people.
Zulu said China's generous donation "will enable us to meet the immediate needs of hundreds of families affected by the recent floods, including people who are displaced from their homes, to get back on their feet."
On Tuesday, the Minister visited families in Ndwedwe and Mandeni, two of the worst hit areas in the KZN floods, to provide much needed relief.
Over 400 people have died in the floods, including three members of a family in Ndwedwe which Zulu visited. She said psychosocial support has been deployed in the area.
"Our thoughts and prayers are with those who have lost their loved ones and those who are uncertain about the fate of their loved ones. We have deployed psychosocial support teams where our services are needed most. We are also working with a number of partners to support humanitarian relief efforts," she said.
China's President Xi Jinping sent a condolence message to President Cyril Ramaphosa on Monday over the severe floods; and said he believes under the government's "strong leadership" the people in the region will soon recover and rebuild.
In separate news, Business Insider reports that China is in talks with SA to build a high-speed rail linking Joburg and Durban, a plan that has been on the cards for at least ten years.