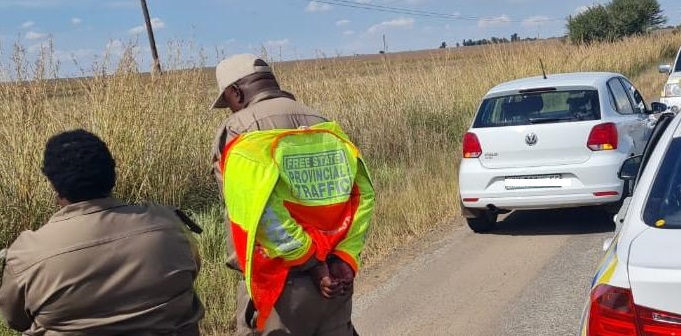 Two Provincial Traffic Officers were today arrested in Free State, South Africa, for soliciting a bribe from a motorist outside Bultfontein on the way to Bloemfontein.
The officers – a male (32) and female (45) – are tonight behind bars after demanding R1,500 from the motorist in order to release his vehicle, which they had seized.
The complainant reported the incident, which took place at around 11am; and members from the Welkom K9 Unit, assisted by Bloemfontein K9 Unit, managed to track down the traffic officers.
"They were searched and cash to the amount of R1500-00 was found in their possession," the South African Police Service (SAPS) said in a statement on Friday (22 April 2022).
The two traffic officers are facing corruption charges and will appear  in the Bultfontein Magistrate Court on the 25 April 2022.
SAPS observed in a statement: "When corrupt officials allow motorists who speed, or who are driving vehicles that are not roadworthy, to proceed with their journey, the consequences for other road users are potentially disastrous. A breakdown in public trust of the integrity of traffic officials is also likely to result in an increase in lawlessness among road users."