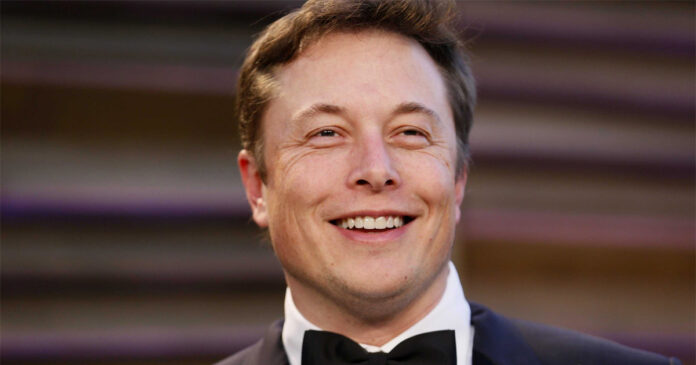 And unfortunately some are being perpetuated by mainstream media, including The Times newspaper in the UK, which this week reported that "when in 2018 Donald Trump tweeted that the SpaceX project "continues to show American ingenuity at its best!" Musk immediately hit back: "I'm from South Africa, you dumbass!""
No, Musk did not hit back with those words. He replied far more demurely: "Thank you on behalf of SpaceX. An exciting future lies ahead!" Those 'dumbass' words were shared at the time only in a photoshopped image.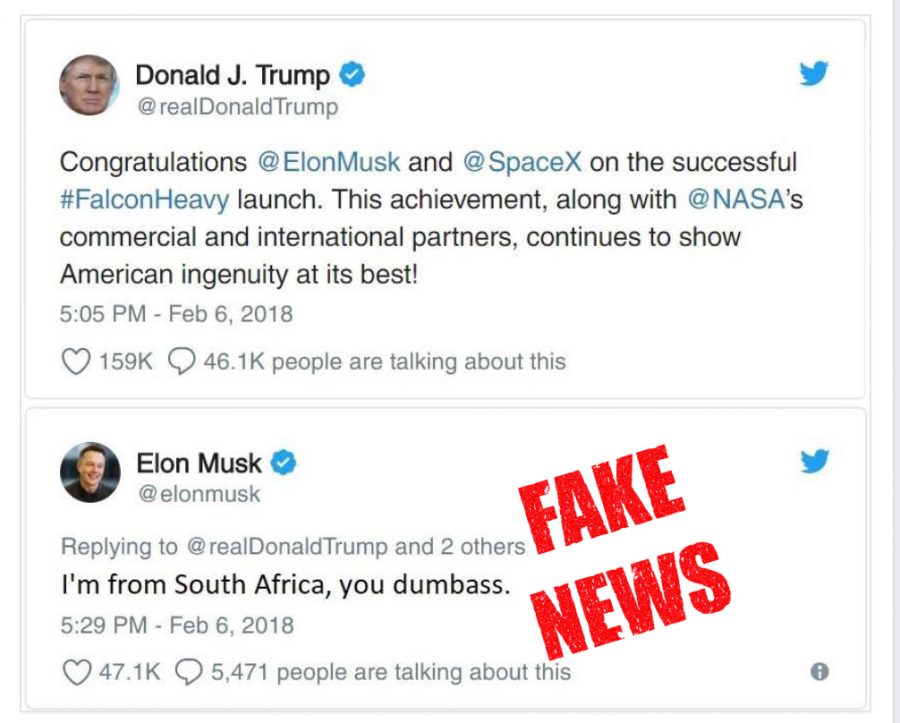 Trump had posted his tweet after Musk sent his cherry red Tesla sports car into space. Here is Musk's real reply:
Thank you on behalf of SpaceX. An exciting future lies ahead!

— Elon Musk (@elonmusk) February 7, 2018
South Africans were proud at that moment as the South African expat relaunched the space age; and this week they are again flexing their national pride as one of their own buys one of the world's most influential social media platforms. Many though are questioning his South African-ness. Although Musk now holds two other nationalities, he has retained his SA citizenship. With his sights set on inhabiting Mars, it's unlikely that Musk identifies with any one country, or even one planet!
The 50-year-old, who was born and raised in South Africa, secured a Canadian passport through his mom – model Maye Musk – and moved to Canada at 17 where he attended Queen's University in Ontario, before being offered a scholarship to the University of Pennsylvania in the USA. He later got a green card, and became an American citizen in 2002.
American, but born in South Africa. Left by myself when I was 17.

— Elon Musk (@elonmusk) July 19, 2020
Elon Musk on being bullied at school in South Africa
The Times piece, written by a journalist based in Cape Town, also unfortunately – like many other media outlets – repeats another myth… that Musk was bullied at Pretoria Boys' High School. The school where the alleged bullying took place is actually Bryanston High in Johannesburg. Musk told Vogue magazine a few years back that he ended up in hospital for two weeks after one incident; and his father Errol, told BizNews and News24 that it was "way beyond bullying" and that his son had been so badly beaten up, he "didn't recognise him at Sandton Clinic".
Musk was then moved, at the age of 15, to Pretoria Boys' High School. He says he learnt a lesson from being bullied: "If you're fighting a bully, you cannot appease a bully." He says you have to face them head on… and that's certainly what he did when he tweeted a challenge to Russia's President Vladimir Putin!
When Musk revealed the bullying incident, in 2015, Bryanston High School head John Skelton told News24 he "was saddened" by the news, and that much had changed since Musk attended the school in the '80s. He told News 24: "Bullying was accepted as a part of growing up and now we know the impact. In the 1990s, people started realising that bullying is a very destructive force."
"South Africa was quite a violent place…"
Recalling his childhood, Musk told Vogue: "South Africa was quite a violent place. There was a level of violence growing up that wouldn't be tolerated in any American school. It was like Lord of the Flies.
"There were a couple of gangs that were pretty evil, and they picked their victims and I was one of them. I think part of what set them off was that I ended up sticking up for this one kid who they were relentless on. And that made me a target."
Lord of the Rings and other books
In a 2009 interview featured in The New Yorker, Musk said he was "undersized" as a kid – with his birthday (28 June) meaning he was one of the youngest and smallest in the class –  and nicknamed Muskrat. He said he read a lot of fantasy and science fiction to escape from his loneliness. (His mum also said he would accompany her "to dinner parties if I didn't have a date. I'd bring him to meet some interesting adults, and he'd hide a book under the table to read if they weren't interesting enough".) Perhaps that is where his genius was born.
Musk told New Yorker that "the heroes of the books I read, 'The Lord of the Rings' and the 'Foundation' series, always felt a duty to save the world", a duty he appears to have adopted himself… with plans to send humans to Mars, and interventions like those to help the people of Tongo and Ukraine.
Elon Musk childhood
When Musk was eight, his parents divorced and – along with his two brothers – he lived with his mother in several South African towns before he moved back to Lonehill, Joburg, to live with his father Errol, an electrical engineer who later owned an auto-parts store and shares in an emerald mine.
Musk told The New Yorker that his dad was "not a fun guy to be around, but it seemed like the right thing to do" and said that he explained to his mother "you have three kids and Dad has no kids." He later regretted that decision.
Talking to Rolling Stone, Musk became quite emotional talking about his dad who he says "was such a terrible human being" and had a "carefully thought-out plan of evil". He claimed "almost every crime you can possibly think of, he has done. Almost every evil thing you could possibly think of, he has done…" (It's not clear exactly what he was referring to… although his father did disclose in an email, sent to the magazine, that he once shot dead three intruders.)
Dreams of moving overseas
Like some other young South Africans in those days, Musk dreamed of moving to America, a place that represented "freedom", and which his father had taken him on holiday to before. He hoped his dad would move there with him,  but that dream didn't come true. Instead Musk moved to Canada in 1989 and lived with various relatives of his mother, surviving on a dollar a day and eating hot dogs and oranges.
Musk – who is now famous for co-launching online payment service PayPal, electric car company Tesla Motors, SpaceX spaceships and buying Twitter – was ambitious from a young age, selling his first invention – a video game called Blastar – at the age of 11.
Today he is no longer "undersized". When Vogue journalist Meghan Daum met Musk, she described him as "both superstar entrepreneur and mad scientist", standing well over six feet tall and "not just clean shaven but thoroughly scrubbed".
He has five sons from his first marriage to Justine Musk – twins (11) and triplets (9), was married twice to British actress Talulah Riley, had his heart broken by Johnny Depp's ex Amber Heard, and has a son and daughter (the latter through a surrogate) with singer Grimes. (Justine and Elon tragically lost their first child, a son, at 10 weeks old to sudden infant death syndrome.)
Gratitude and lessons learned from his father
In the Rolling Stones interview, Musk did credit his "brilliant" engineer father for his innate understanding of complicated engineering things… which has helped him achieve such enormous global success.
He said he also learnt a lesson from his dad… after optimistically moving him and his family to Malibu and buying them a home, boat and cars. He learnt that his dad will never change and that "nothing, nothing" he can do will ever "change my father for the better".
And so instead Musk tries to change the world for the better…