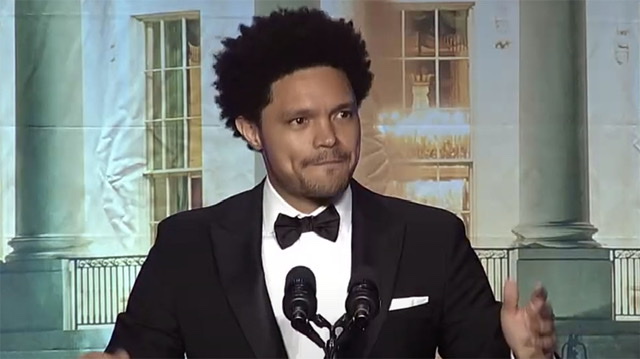 South African comedian Trevor Noah poked fun at US President Joe Biden last night… with Biden just metres away from him, at the annual White House Correspondents' Dinner… but his most powerful message was reserved for the press. (See full speech below.)
In a speech that has made South Africans so proud – the SA expat had the audience laughing, cheering and ultimately giving him a standing ovation, after he ended with a closing speech reminding American journalists of their privilege and freedom (a "blessing"), and responsibility.
As he said: "I stood here tonight and I made fun of the President of the United States, and I'm going to be fine." (He then jokingly checked with the President that he would indeed be fine!) But the message was clear – a press that is allowed to be honest is an extremely privileged press with a huge responsibility to tell that truth and to hold those in power accountable.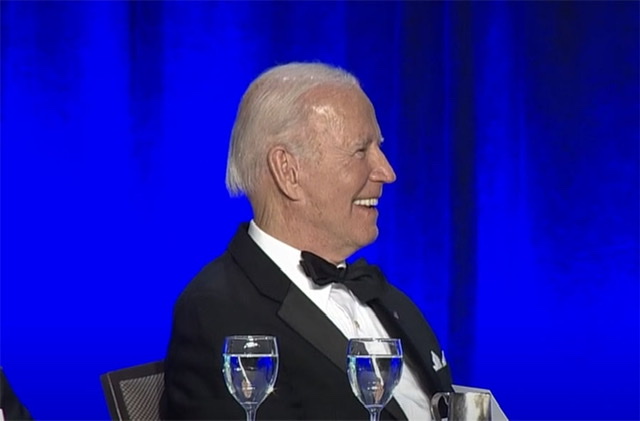 "If Russian journalists had the freedom to write any story, use any words, to have the freedoms you do — would they be using that freedom the way you are? Ask yourself that question every day," said Trevor, the first African to host the event.
While South Africans reminisced about when they thought Trevor was great simply for his ads, Americans who hadn't watched The Daily Show (which he hosts) have been blown away, calling his speech "simply sensational" and applauding him for being a brilliant thinker and speaker. Others called Trevor the most intelligent comedian on the planet and one said "Trevor Noah's rise to stardom is just incredible to witness."
.@Trevornoah: "I stood here tonight and I made fun of the President of the United State and I'm going to be fine."#WHCD #WHCD2022 #nerdprom pic.twitter.com/aQJKT48PtP

— CSPAN (@cspan) May 1, 2022
Noah joked to Biden that he had wondered why he was selected to host this year's dinner "but then I was told you get your highest approval ratings with a biracial African guy standing next to you."
Other jokes aimed at Biden included: "Ever since you came into office, things are already looking up… Gas is up, rent is up, food is up. Everything…"
On Russian President Vladimir Putin, Noah said that Biden's remarks that Putin couldn't remain in power "was very upsetting to Russia, until someone explained to them that nothing that Biden wants actually gets done."
Biden's own speech was also welcomed as proof that the US president is very much alert and capable…
Pres. Biden while introducing Trevor Noah: 'Now you get to roast the President of the United States — and unlike in Moscow, you won't go to jail' #WHCD pic.twitter.com/ZF3p8q8KYF

— NowThis (@nowthisnews) May 1, 2022
I've always respected @Trevornoah so much but this closing speech from the White House correspondents' dinner is particularly spectacular. pic.twitter.com/k8GmBOAoYB

— Mike Birbiglia (@birbigs) May 1, 2022
Noah also joked about award-winning Australian journalist Jonathan Swan and said the reason he gets such great interviews is "the Australian accent… An interview with Jonathan Swan is like being interrogated by a koala bear…" and then he impersonated Swan:
'Senator McConnell, don't you think it's strange that you and the devil have never been seen in the same place at the same time?' — Trevor Noah jokes about Sen. Mitch McConnell while showing off his Australian accent skills at the #WHCD pic.twitter.com/P7LG4jZCd7

— NowThis (@nowthisnews) May 1, 2022
WATCH Trevor Noah's full speech at White House Correspondents' Dinner