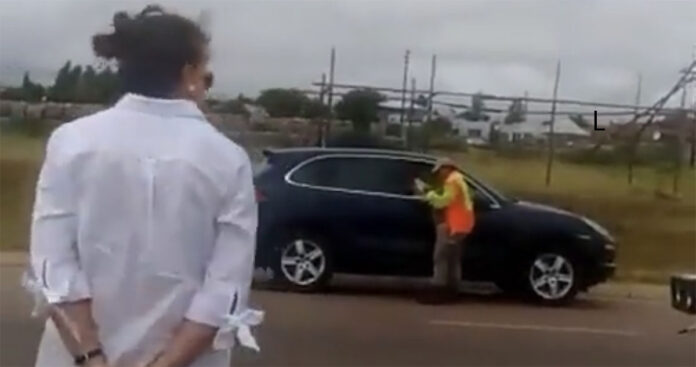 A video of a woman swearing at traffic officers – in Khelobedu – is going viral, as some South Africans ask who taught the woman such foul language.
Most however applauded her for standing up for herself, saying "she really said it ????", "I recognise a queen when I see one" and "Can't believe I'm stanning a Karen ?".
The incident appears to have taken place in Limpopo, in the northern part of SA, where the Khelobedu dialect is spoken by Balobedu people.
The video was uploaded to Twitter on Saturday, and has left social media users both shocked and impressed by the motorist's swearing; although she lost points for telling the officer she had more money and would win in court. The officer didn't come off well either, and has been accused of being racist for telling her this is not her country and she should « go back to America ».
Some pointed out that « this type of behavior should never be allowed against enforcement officers. As much as at times enforcement officers can get to you, let's respect them when they do their job… »
WATCH Woman swears at traffic officers in Khelobedu
I'm not watching this alone ???‍♀️??‍♀️??‍♀️ pic.twitter.com/Ezm7Iyut9P

— Mrs Mpho Phol? (@MrsPee3) April 30, 2022