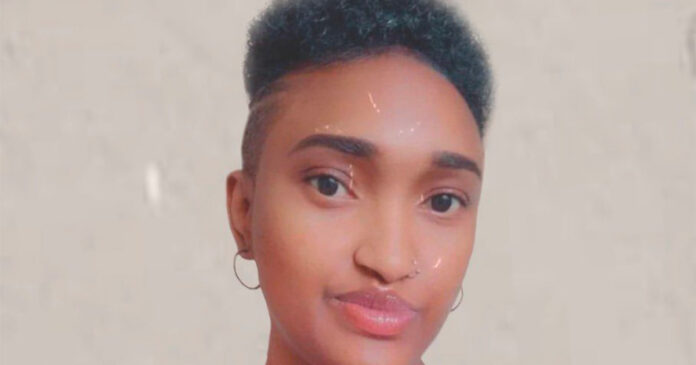 A man has been arrested on suspicion of murdering Hillary Gardee, eldest daughter of former EFF Secretary General, attorney Godrich Gardee.
Hillary (28) had gone missing on Friday 29 April after shopping at a Spar supermarket in Mbombele (Nelspruit). Her body was sadly found on Tuesday morning (3 May) in bushes off the Lydenburg road in Mpumalanga, by farm workers on their way to work. Her three-year-old child (whom she had adopted to take care of) had been with her at the Spar, but was found alive hours after she went missing.
SA Police Minister Bheki Cele visited the scene, and launched an intense 72-hour manhunt for the killer or killers.
On Saturday, the Provincial Commissioner of the SAPS in Mpumalanga, Lieutenant General Semakaleng Daphney Manamela, announced police made a breakthrough in the case on Friday.
"Up to so far, we managed to arrest one male suspect at Schoemansdal in Nkomazi within the 72-hours that we were given. We believe that we have the right suspect and we are looking forward to make more arrests as the investigation continues," said Manamela.
Manamela said the team showed dedication and worked relentlessly, throughout the nights without sleep, with their attention focused on cracking the murder case.
SAPS said in a statement: "On Friday, 06 May 2022 (the SAPS team) sniffed out a 39-year-old man from his hiding place in Schoemansdal.
"Amidst the hurdles and pressure that the team went through as the nation and the world watched them with anticipation, the men and women in blue proved that they were equal to the task. They skilfully and professionally carried out their duties from the onset when the body was discovered outside Nelspruit, following all the trail of evidence up to a point where the investigation led them to the arrest of the suspect."
The male suspect faces a murder charge, and more charges could be added against him as the investigation proceeds. He is expected to appear before the Nelspruit Magistrate's Court on Monday, 09 May 2022.
Police believe that more arrests could be made in connection with the case.
Lieutenant General Manamela expressed her appreciation for Cele's support and that of SAPS' National Commissioner, General Fanie Masemola.
She said: "We also want to thank the public for their overwhelming support and encouragement as we toiled since we began working on this case. We were never derailed but our joy will be fulfilled when justice is served and every person that had a hand on the murder of Hillary Gardee is brought to book."