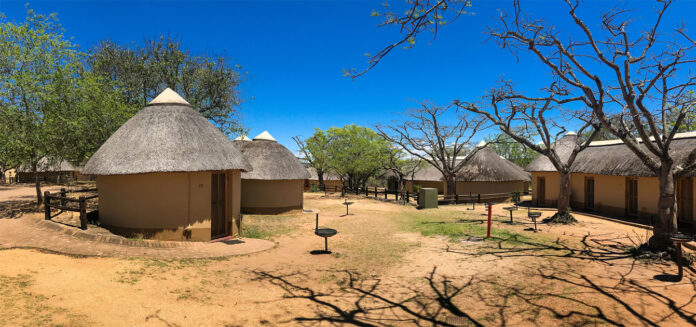 Visitors to South Africa's legendary Kruger National Park will be pleased to hear that SA National Parks (SANParks) has announced the start of a R370 million upgrading and refurbishment infrastructure programme in the Kruger over the next three years.
Several Kruger tourists, particularly locals who are regular visitors, have complained on Kruger forums about the poor condition of some facilities.
By the end of 2022, after contracts are finalised this month, visitors should see a marked improvement!
SANParks says the tourism facilities prioritised for launching in 2022 include:
Rebuilding of the burnt Letaba Shop and Fencing.
Rebuilding of the Lower Sabie Petrol Station also destroyed by fire.
Construction of the Shingwedzi Main Building Roof which had been removed due to termites.
Phalaborwa Wildlife Activity Hub (Phase I).
Shangoni (Phase I) which includes a Picnic Spot, Camping Site and Shangoni Reception facility.
Punda Maria Tent Upgrades.
Upgrade of 5 Entrance Gates at Pafuri, Punda Maria, Orpen, Phabeni and Numbi.
Renovation/Upgrade of more than 110 Tourism Accommodation units at camps across the Park.
Upgrading of Sweni Trails camp.
Repair and upgrading of viewing deck at Skukuza camp impacted by termites.
Repair and upgrading of restaurant viewing deck and handrails at Olifants camp impacted by termites.
Funds have also been allocated to the upgrading of selected Staff accommodation, the resurfacing of identified tar roads, and the re-graveling of selected gravel roads.
Further projects will be launched in 2023.
Funds for the upgrade include payments from insurers and contributions from the National Department of Tourism BUT are predominantly from an Infrastructure Development Programme allocation to SANParks from the Department of Forestry, Fisheries and Environment.
Managing Executive of KNP, Gareth Coleman says that «the first phase of the programme will provide important impetus to upgrading infrastructure and improving visitor experience. The decline in tourist revenues under Covid-19 has impacted our revenue but the need to maintain and upgrade our infrastructure is ever present. The infrastructure programme will also help provide much needed employment in the area.
«We are currently finalising contracts and works packages with successful contractors for civil and building works and this should be completed by the end of May 2022. Contractors will move onsite during May and June 2022 and we will start seeing the results of these investments in the second half of 2022.»
Coleman says: «We will do our utmost to minimise the impact on visitor experience and request patience and understanding from our clients during the refurbishment period for any inconvenience caused. We would also like to urge visitors to take note of additional signage placed in the affected locations and note the advice from our staff members.»