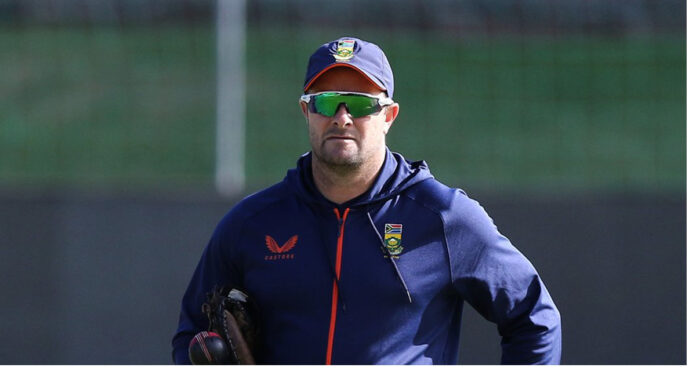 In a press statement, shared by the SABC, the Protea cricket team's coach, Mark Boucher, has welcomed Cricket South Africa's (CSA's) decision to drop all charges against him after two key witnesses declined to testify.
The full statement by Mark Boucher reads:
"I welcome the decision of CSA to unreservedly withdraw all charges against me. The allegations of racism which were levelled against me were unjustified and have caused me considerable hurt and anguish.
"The last few months have been extremely difficult to endure for me and my family. I am glad that the process has finally come to an end and that CSA has accepted that the charges against me are unsustainable.
"I stand by my apology to Paul (Adams)* given during the SJN process for the hurt he felt during his time as a Proteas player. As I stated in my affidavit to the SJN process, some of the things that were said and done in those days were totally inappropriate and unacceptable, and in retrospect, understandably offensive.** (Editor's Note: * Boucher apologised "unreservedly for any offensive conduct, real or perceived". ** Adams alleged that whilst playing for SA's national cricket team, he was subjected to racial discrimination and name-calling – but says his allegations were aimed at the team culture and not one person.)
"I am proud to now be part of a team culture that is inclusive and whose objective is to be respectful to every person.
"I consider that the matter is now finalised and closed, and I do not intend making further statements on this matter. I look forward to continuing to focus on my job and to taking the Proteas men's team to even greater heights."
CSA today withdrew all charges and will contribute to Boucher's legal costs. CSA CEO said:
"CSA appreciates that it has been very difficult for Mark to deal with these charges hanging over his head over the last few months. CSA regrets this. CSA is also appreciative of the fact that Mark has at all times conducted himself properly and professionally – refusing to be drawn into public debates about the charges and carrying out his duties with commitment and dedication. The performance of the Proteas Men's team over this period has been extremely impressive, particularly in the Test arena, and this speaks to the efforts of Mark, his support staff and the players."
FOR FURTHER DETAILS, READ: CSA withdraws all charges against Mark Boucher