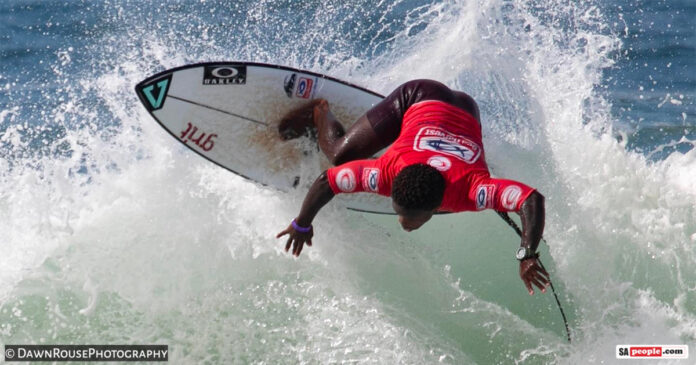 Up and coming young South African surfer, Ntokozo Surprise Maphumulo is on his way to Surf City El Salvador in Central America to compete against the best in the world at the ISA (International Surfing Association) World Junior Surfing Championship on May 27 to June 5, 2022!
For Durbanites, it's no 'surprise'! They've been watching the DHS scholar ride the waves in KwaZulu-Natal since he was 10.
Durban photographer Dawn Rouse – from Dawn Rouse Studio – took these spectacular photos of Surprise just days ago, in Ballito.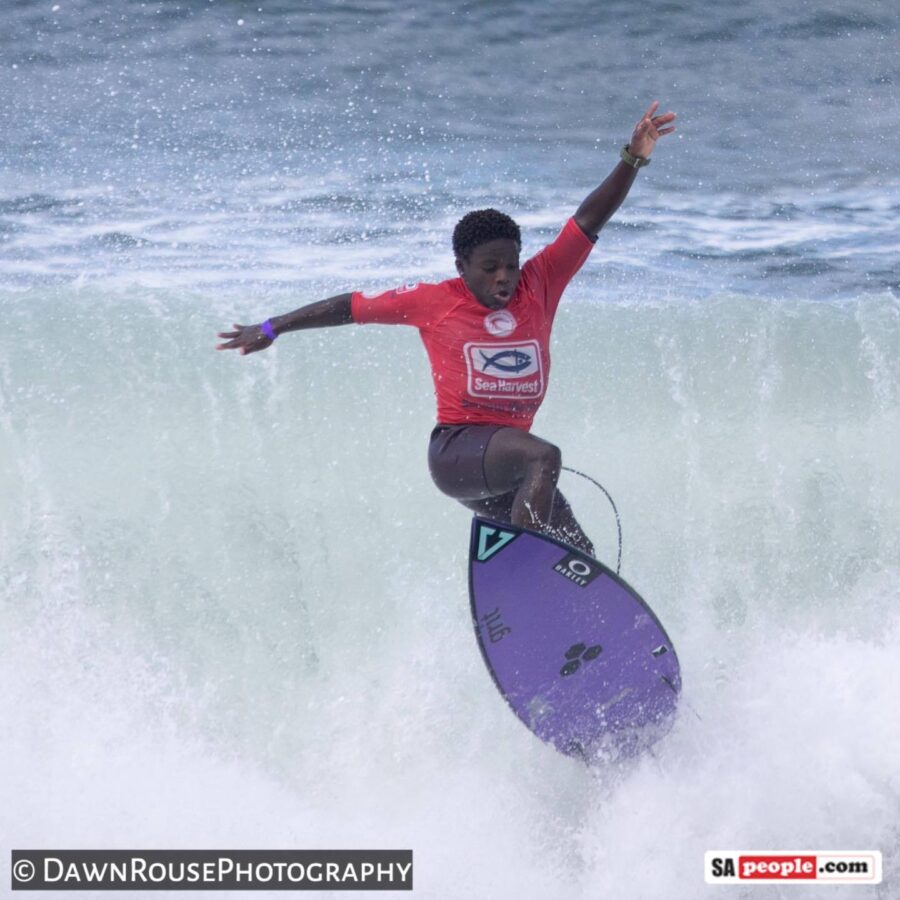 In an interview a couple of years ago, Surprise revealed his surf heroes are Brazilian Italo Ferreira and fellow Durban surfer Jordy Smith, and that his dream was to "surf the best waves in the world". He said within five years "I see myself surfing against the best surfers in the world". Less than three years later, and his dreams are coming true.
It took hard work, passion and dedication to get here… surfing before and after school, arriving at competitions – like in the Eastern Cape – a few days earlier so that he could learn the feel of the waves before the comp.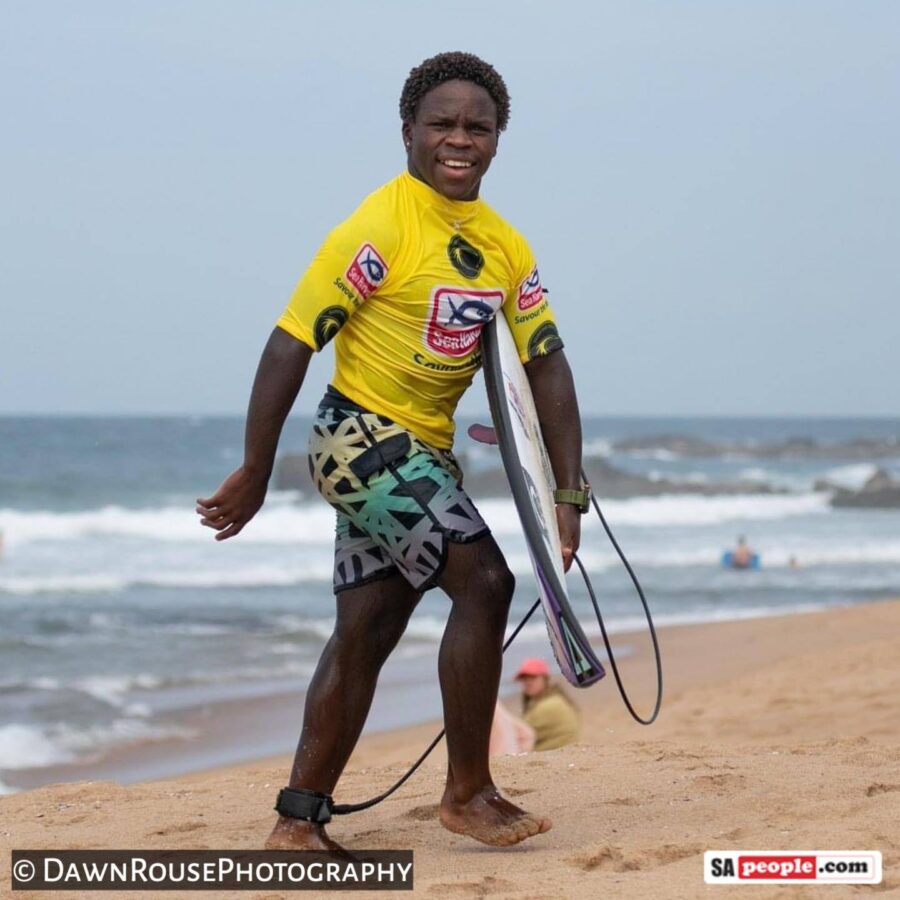 Surprise says he owes it all to his coach, former pro surfer Chad du Toit, his father Jakes (Sibonela) Mpanza who encourages him, his dad's surf company boss Jason Ribbink (who spotted his talent on a skateboard and encouraged his dad to get him to surf), and Jason's son, James. As best mates, when they were 10, the two young boys used to head down to the beach most days, and Surprise would skateboard while James surfed. And then one day, James said "come into the sea". Surprise said yes, thinking he'd just paddle around while James surfed, but James had other plans, and soon Surprise was standing for the first time on a board. "It was the best feeling," he remembers. And he hasn't looked back. At 11 he'd already won a national competition.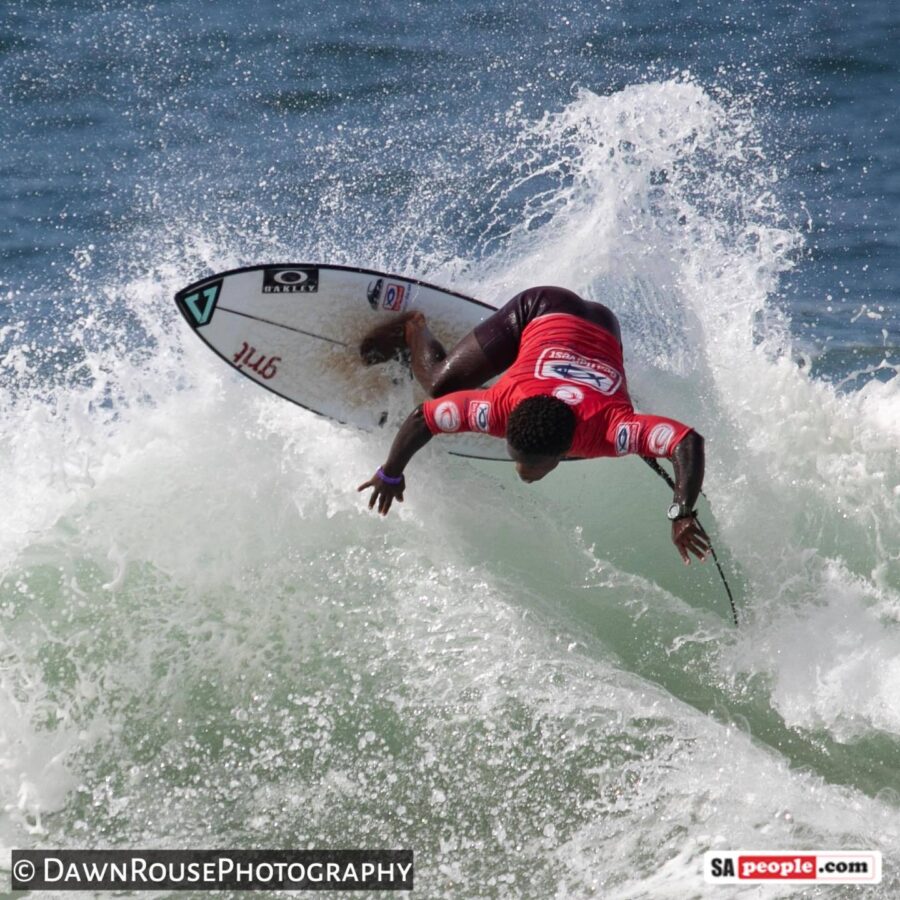 The teen surf sensation told a local TV station that for him skateboarding and surfing are "the same, just skating's on land and surfing's on the ocean".
Local surf experts watching Surprise over the last few years say "your talent, attitude and aura will take you everywhere, and anywhere you want. Also say a big thank you to your dad, he's one supercool guy."
Surprise is not only a surfing star. Dawn says he's also "the loveliest guy ever". Judging by comments on social media, most agree. Dianne L said: "I met him last Saturday at DHS. So polite, smiling and humble. A real gentleman."
The 2021 KZN Champion already has many fans, and it looks like soon he's going to have even more! For him, all that matters is surfing.
"For me, surfing is my world," he told Surfline last year. "Everything I do is about surfing."
Watch out for Surprise! As surf photographer Patrick Flanagan says: "Surprise is a super focused, dedicated and red hot goofy footer on the move…"
WATCH Ntokozo Maphumulo – Surprise – aims to become SA's top surfer
Follow Dawn Rouse or order her photos:
https://www.facebook.com/dawnrousephotography
WATCH Surprise surfing
View this post on Instagram