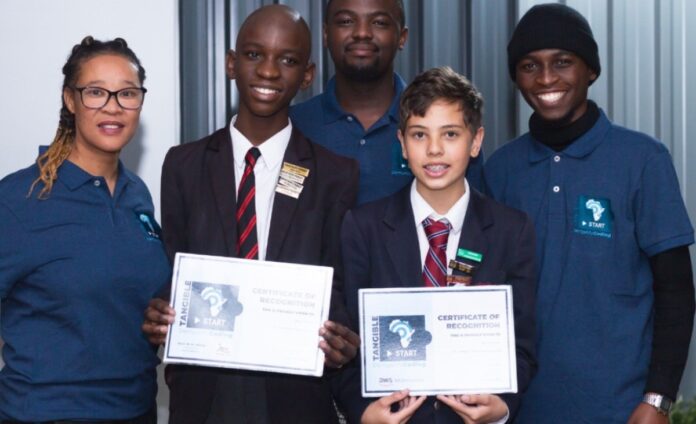 At a small event held at Father's House Church in Gqeberha (Port Elizabeth) on Thursday afternoon, two young learners were surprised with some exciting news that could change the course of their future for the better. Norman Msaka (from Swartkops Primary) and Shaun Johansson (from Parsons Hill Primary) were informed, via a live Zoom session, by Amazon Vice-President (and South African expat) David Brown that, in his private capacity, he would provide them with a full scholarship to study at Alexander Road High School in 2023!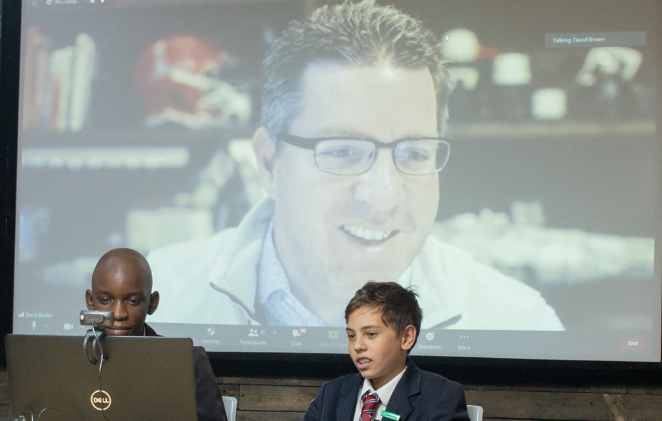 The two Eastern Cape boys were identified in March, during the Tangible Africa Coding 4 Youth project, by the Coding Evangelist who reached out to their schools.
Prof Jean Greyling from Nelson Mandela University and Program Director for Tangible Africa, said: "Through our program involving the TANKS and RANGERS apps, one of the objectives is to identify learners with talent, and to then support them. This #ImpactTomorrow drive is still taking baby steps, but we are happy for every young life we can impact."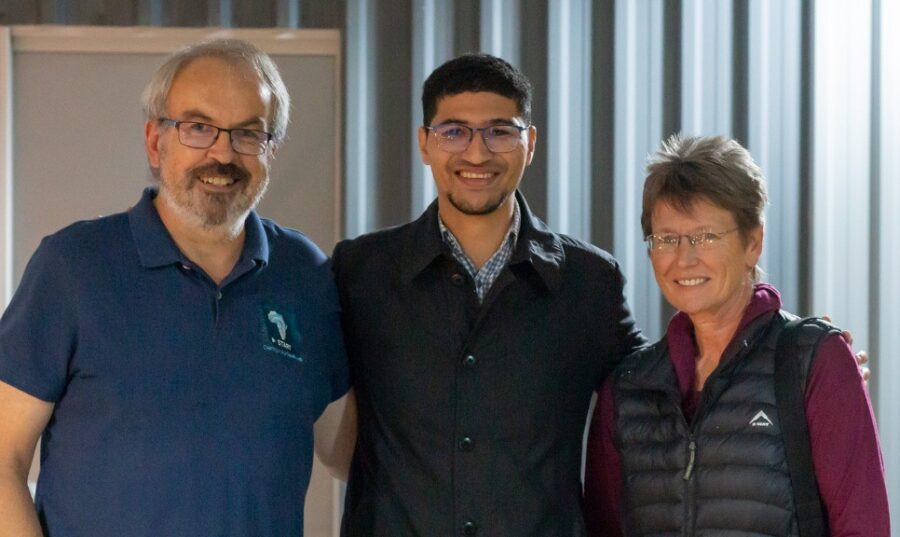 At the event, two other beneficiaries were introduced to those present. Tyler Brecht is a third-year BSc Computer Science student, while Culumanco Komanisi is in Grade 11 at Alexander Road, doing well in IT. They are sponsored by Coastland Sales and Dimension Data.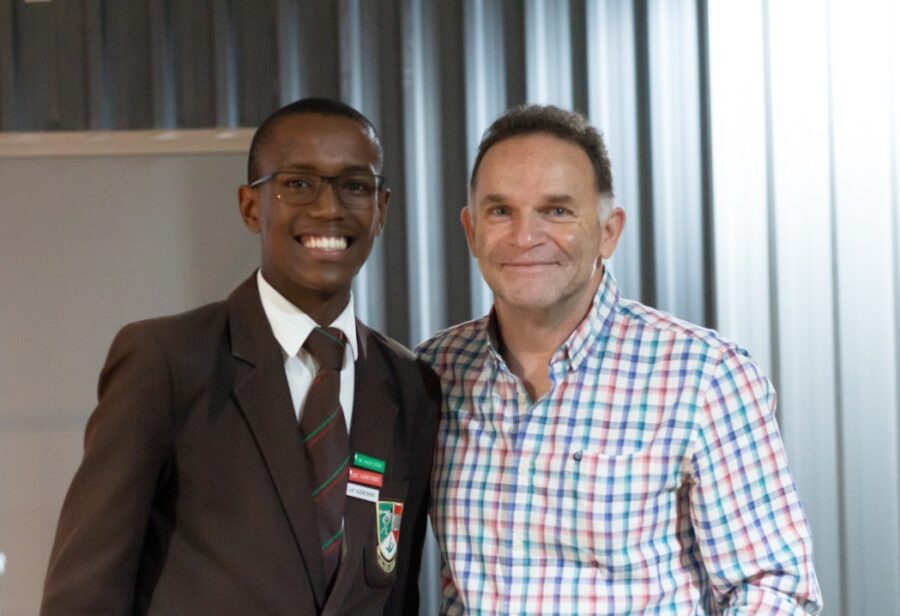 David Brown gave some encouraging words to the learners, highlighting that they are very much on the same career path he travelled. He matriculated at Alexander Road (studying IT under legendary teacher Keith Gibson) before registering at UPE (now the Nelson Mandela University) for BCom Computer Science and Information Systems, where he obtained his honours in 2001. Brown is currently based in Seattle, Washington, where he leads the Amazon EC2 team.
Prof Greyling said: "In conjunction with our rollout partner Leva Foundation, we are looking forward to many further partnerships with individuals and corporates in the future, changing the life trajectory of talented young people. Our next challenge is to find bursaries for a few bright matriculants we are aware of."
Contact Prof Greyling, Nelson Mandela University – 0835544183
Source: www.linkedin.com