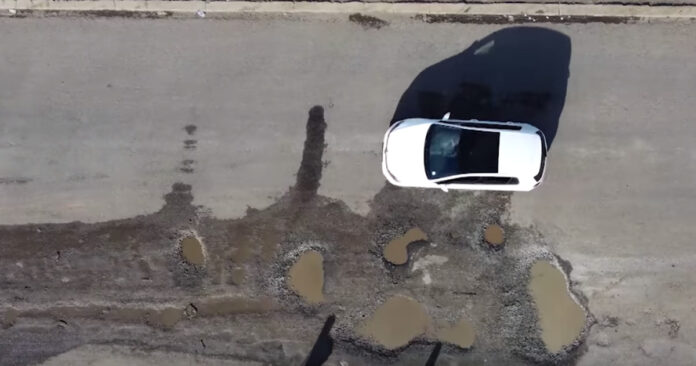 The pothole situation dotted around most provinces in South Africa is dire. Last year Carte Blanche called it SA's Pothole Pandemic. Now Gauteng is doing something about it. The province's Roads and Transport Department has launched a new app that allows road users in Gauteng to report poor road conditions, along with other road maintenance issues that require attention.
The PotholeFixGP is an easy-to-use app downloadable from the Google Play Store. It will soon also be available on Huawei and Apple App stores.
Carte Blanche was sent over 400 photos and videos for its pothole investigation. Heatwaves and rain provide the perfect cocktail to crack up the country's tar roads, said the show, noting that "dodging dongas has become the new normal rendering trips to work, school or hospital treacherous and often deadly".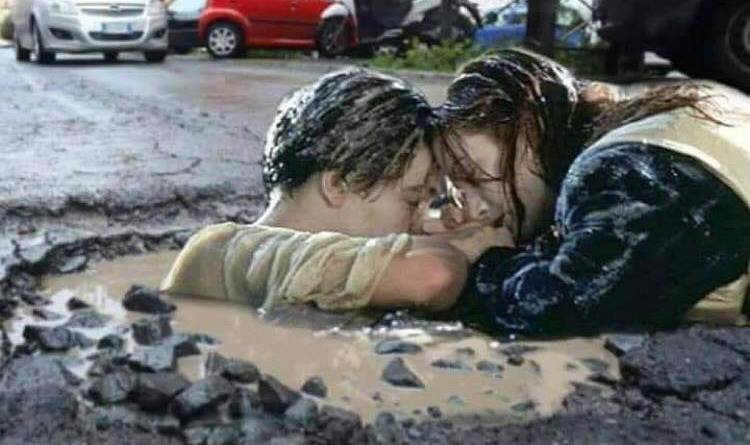 The dramatic decline of SA's infrastructure has not only personal ramifications but economic consequences too. Presenter Macfarlane Moleli said: "In a country that has many socio-economic issues, potholes may seem quite irrelevant. However, this is not the case because the road infrastructure affects us all… It's heart-breaking to drive through our cities and towns and see the state of our roads. Cars swerve from left to right to avoid the carnage – even our cameraman was almost knocked over when a car swerved to avoid a pothole we were filming! It seems our long walk to freedom is riddled with potholes, making it difficult to reach our promised land." (You can watch Carte Blanche in SA on DStv Now or stream it overseas in most countries on Showmax International.)

Potholes are of course an international hazard – in March, a video went viral of superstar singer Sir Rod Stewart fixing potholes in Essex, England, because "my Ferrari can't get through at all" and more importantly, because an ambulance had burst its tyre trying to navigate the local roads.
Many frustrated Good Samaritans in South Africa have done the same, rallying together to fix potholes. But there are too many. Members of SA Truckers regularly post shocking photos of potholes they have to dodge. And some SA citizens have joined groups like Pothole Claims and Share Your Potholes in South Africa. In KZN, even before the floods which ravaged roads, concerned holiday resort owners in the Drakensberg area wrote an open letter to officials begging for roads to be fixed before they became totally impassable for tourists, let alone for children being transported to school and receiving essential supplies.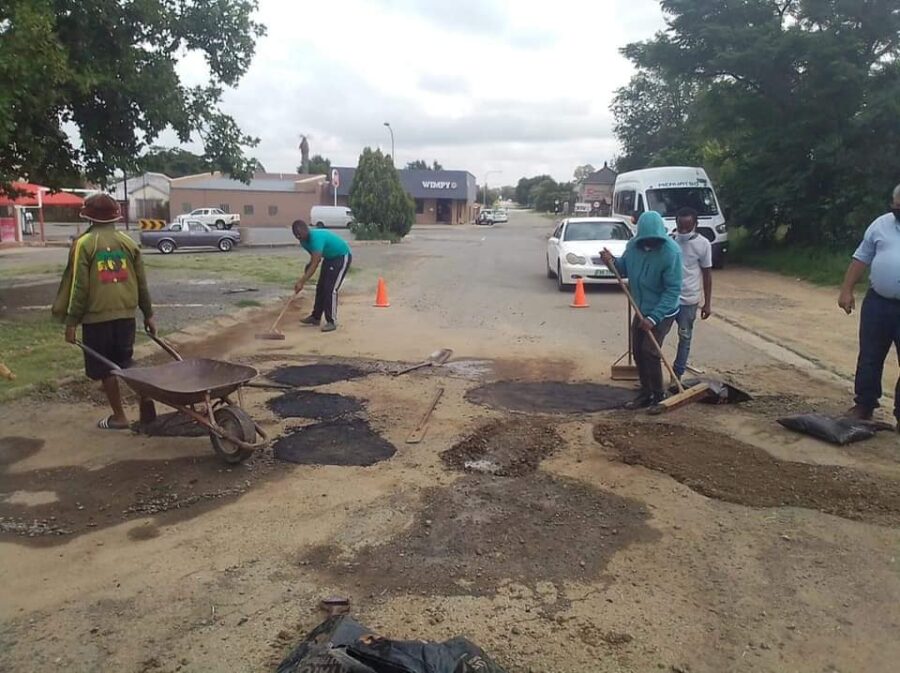 In fact, of all the provinces, many South Africans – like KZN tourism business owner Megan Bedingham – have noted that the Western Cape seems the only province with roads safe for locals and international tourists, "where infrastructure is really well maintained and funds appear to go into the right places…"
How will the Gauteng road app work?
Now Gauteng is being proactive. Gauteng MEC for Road Infrastructure, Jacob Mamabolo, explains: "Once reported, a pothole/road defect appears on the departmental dashboard where it will be allocated to the maintenance team. Upon allocation, the app will provide a status update of the pothole ranging from reported, assigned, to completed.
"The (PotholeFixGP) app has a capability allowing it to check and verify whether a reported pothole is on a municipal, provincial or a national South African National Roads Agency (SANRAL) road," Mamabolo said.
Mamabolo said that potholes reported are then referred to responsible road agencies or municipalities for their attention.
"Those belonging to the department will be dealt with by the departmental road maintenance teams," Mamabolo explained.
He added that the launch of the app also serves to build a relationship with motorists/road users to be the eyes and ears of the department in keeping road infrastructure conditions conducive for a safe and enhanced pleasant driving experience.
"The people of Gauteng are encouraged to download the app and report road maintenance issues that need attention," the MEC said. – SAnews.gov.za