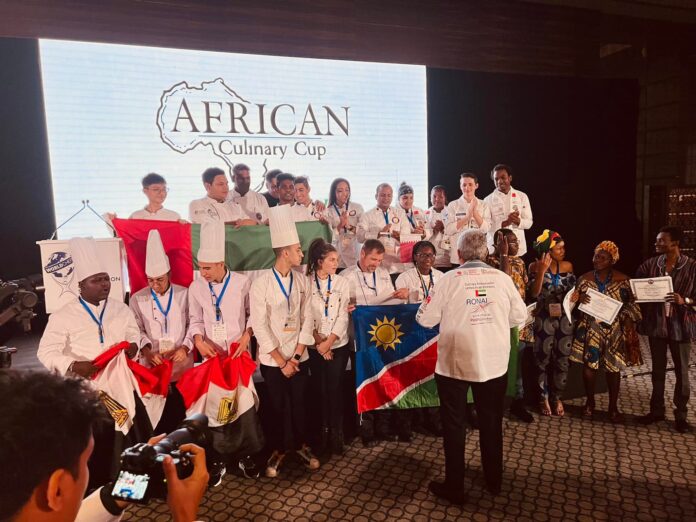 The South African Chefs Junior Culinary Team have achieved a SILVER medal AND placed as the Second Runner Up in the African Culinary Cup!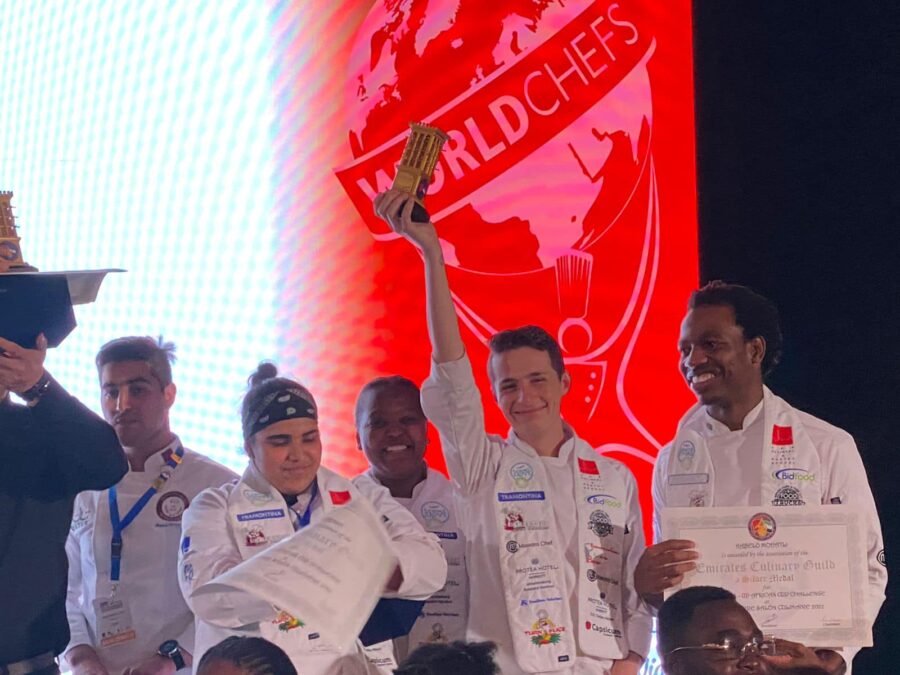 The South African Chefs Board said its office and members were very proud, and congratulated the Junior Culinary team on their "enthusiasm and excellence towards their craft". The team has been pumped with positive energy since arriving in Abu Dhabi a few days ago for the World Chefs Congress.
The team was praised for its "exhilarating energy and outstanding camaraderie".
After their awards this evening, Chef Martin Kobald (Honorary Past President of SA Chefs Association and current Vice President of Worldchefs) said: "African Culinary Cup….. South Africa, silver medal and second runner up. Congratulations to the overall winner Egypt… !!!! Fantastic effort to all the teams and AFRICAN CHEFS….!!! #proud"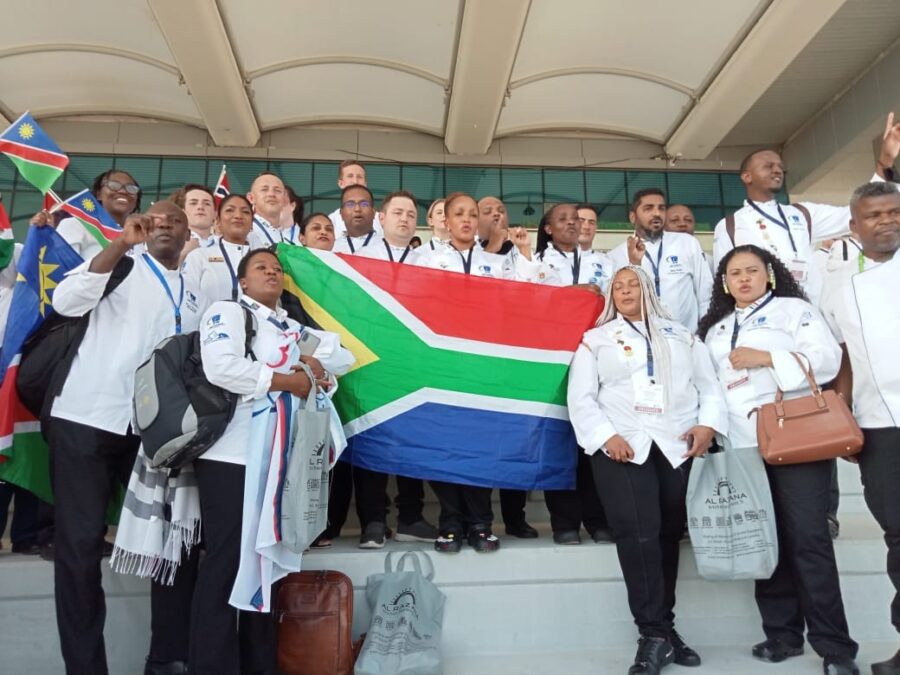 Earlier this week Chef Zana said one of her proudest moments was "seeing my country's flag up on the screen in the main plenary hall at the World Chefs Congress in Abu Dhabi. South Africa joined 150 other countries in an epic show of unity, exemplifying the "power of the white jacket"."
She explained: "It's not just about cooking and baking. Chefs worldwide are at the forefront to "Feed the Planet," facilitate sustainability and food security. It has never been more vital in our earth's history. It is a huge responsibility. One we embrace. In addition, and by no means least, we are the front runners in tourism to our countries, introducing others to our cuisines, culture, traditions and history via the food we prepare with dedication, integrity and love for our craft. We need to network, encourage, innovate, work together, and bring people together."
Chef Zana said: "I'm a proud South African delegate at the World Chefs Congress, and together with my Chef colleagues from around the world, I pledge to "RISE TOGETHER", for a more peaceful and harmonious world."
Worldchefs was founded in Paris in 1928 and today represents culinary professionals in more than 100 countries, with over 100 official chefs associations as members representing over 10 million professional chefs worldwide.