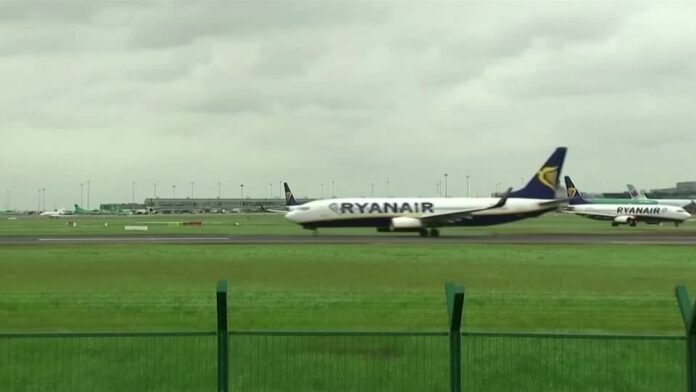 The DA says it has received a number of queries about Irish low-cost airline, Ryanair's decision to quiz South African passport holders in Afrikaans before allowing them to board their aircraft headed for Britain. Those who fail the test (many because they can't understand the general knowledge questions because they're in Afrikaans) are not allowed to board and are given a refund.
The opposition party said it strongly condemns Ryanair's "bizarre" approach. "It is ridiculous to assess a South African's citizenship by his or her ability to speak Afrikaans," Manny de Freitas – DA Shadow Minister of Tourism – said in a statement on Tuesday. "A person's ability to speak and understand a specific language is not a criterion for citizenship." Speaking a certain language is also not a requirement to enter Britain.
Companies like Ryanair are apparently resorting to these measures because of the significant amount of fraudulent South African passports that transit through UK borders.
"The root of the problem is therefore the South African government which clearly does not have stringent enough processes to ensure the integrity of South African passports," says De Freitas.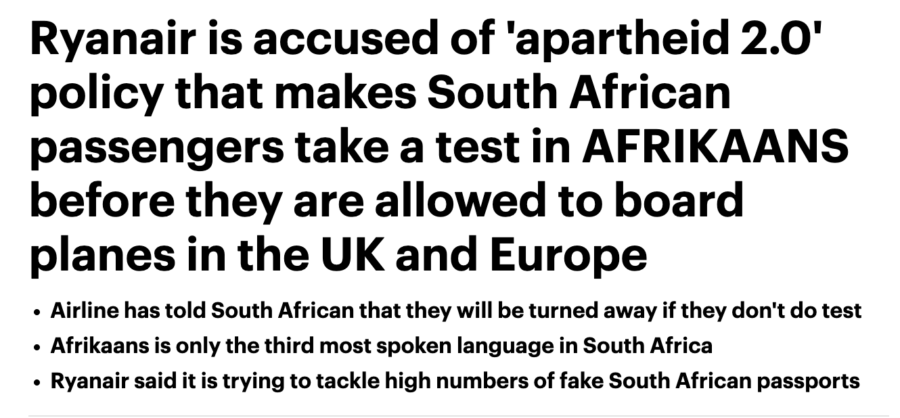 "As a result law-abiding South African tourists entering the UK are being lumped in the same boat as those who have fraudulent passports. Tourists who have contacted the DA describe their embarrassment as the South African government is viewed by Ryanair as an ineffectual government that cannot protect its own passports and by implication its own citizens."
The DA says it will write to Home Affairs Minister, Aaron Motsoaledi, to inquire about his department's plans to curb fraudulent passports. "Immediate action by the (SA) government is required," says the DA.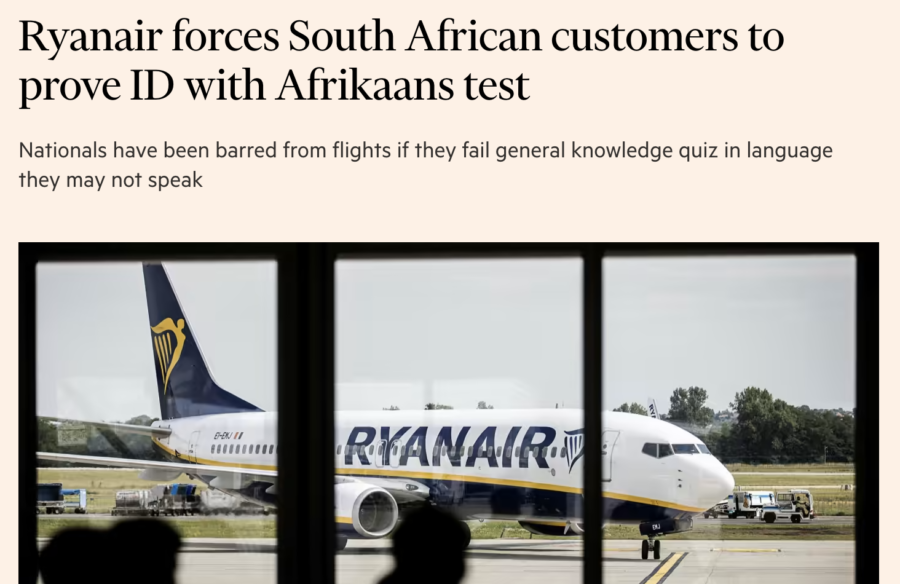 Meanwhile European and UK press have picked up on the "bizarre" approach with the Daily Mail's headline labelling it "Apartheid 2.0" (and including a history of Apartheid in South Africa) and the Financial Times interviewing SA passengers (even those with UK residency) who've been tested and describe the test as "indirect racial discrimination" which prompts "unconscious triggering".