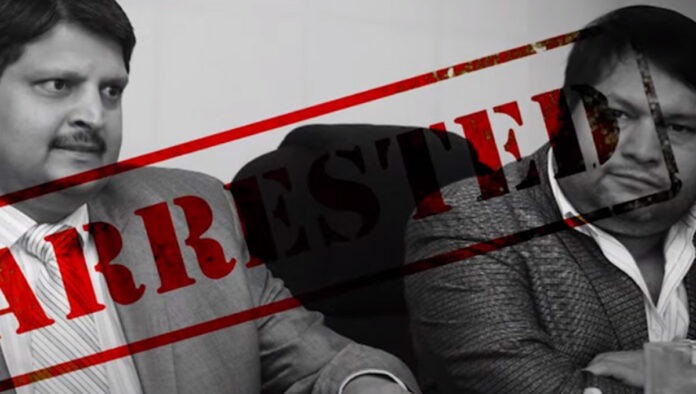 The infamous Guptas – a family on the run from the long arm of the law. Now, they could be just months away from extradition to South Africa. It was the scandal that broke a presidency, and rocked a nation to its core, starting with the landing of a private plane at the Waterkloof Air Force Base and culminating in wholesale state capture. Now, it's seemingly come full circle… Carte Blanche has the full story on Sunday.
You can watch the show on Sunday 12 June  in South Africa on DStv Now or stream it overseas in most countries from 14 June if you're abroad.
"It seems a lifetime ago that, along with other colleagues in the media, I covered the infamous takeover of Waterkloof Air Force Base by the Guptas," says John Webb, Carte Blanche Executive Producer. "What would we have said back then had we known the full extent of the damage they would do to our country? That the landing of that infernal chartered plane would be but the first – and most innocuous – of the Gupta's endless attempts at state capture? Hard to say, but a clue might be found in the response of the Fourth Estate to news of the arrest of Rajesh and Atul. That is, unapologetic – though qualified – celebration."
Two brothers – Rajesh and Atul Gupta, wanted on a red Interpol notice for widespread graft, fraud, and money laundering – have been arrested in Dubai. The brothers and their wives had fled South Africa amid allegations of looting, estimated to have cost the country tens of billions of rands, crippling Eskom, SAA, Transnet, Denel and Prasa, among others…
But do the long-awaited arrests mean two of the masterminds of State Capture are now a step closer to being handed over to South African authorities? (Producer: Nicky Troll | Presenter: Macfarlane Moleli)
Watch the show overseas | Watch in SA on DStv Now
Also coming up on Carte Blanche this Sunday
How has the South African National Defence Force landed up in critical care? From stemming countrywide riots last year, to humanitarian relief operations following the Durban floods; quelling gang violence in the Western Cape, and keeping the peace in the Democratic Republic of the Congo – the SANDF has been called upon to defend the land and its citizens in many ways. Now, the budget taps are running dry…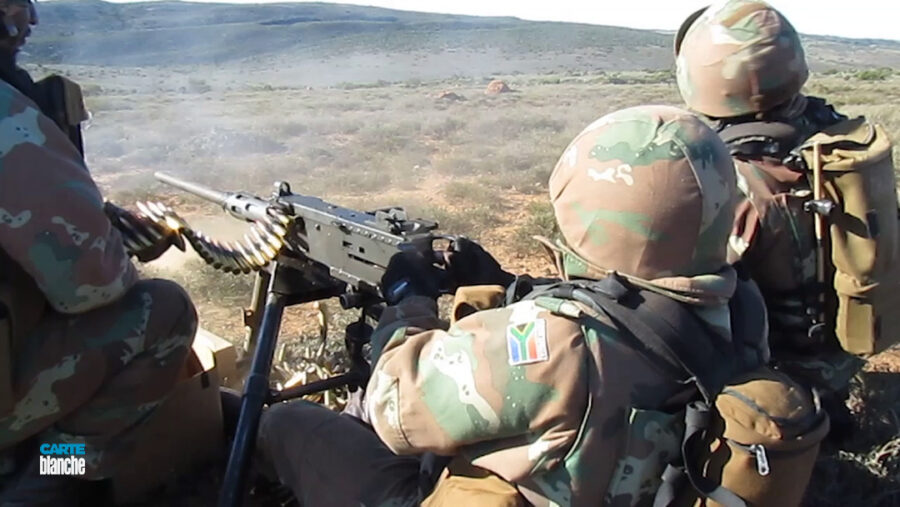 While President Cyril Ramaphosa announced sweeping changes to the military command and just greenlit an extended deployment in Cabo del Gado, Mozambique, for another year – at a cost of R2.8 billion that was never budgeted for – Carte Blanche questions whether our military can continue fulfilling its mandate. (Producer: Graham Coetzer | Presenter: Derek Watts)
Watch the show overseas | Watch in SA on DStv Now
In an extraordinary settlement in the heart of suburban Gauteng, outlaws, gunrunners, and child traffickers flourish. They call it Funny Farm – a community of about 130 people where families and their young children live among the criminal masterminds that coerce and conspire to send out gangs to steal cables and stage home invasions and hijackings in nearby Alberton. Carte Blanche reveals the desperate plight of innocents caught in the crossfire: people who need a safe place but are forced into a life of crime. With the camp mushrooming on land owned by the Gauteng Department of Education, who should curb the camp's expansion and clamp down on the criminals who've made it their headquarters?
(Producer: Anina Peens | Presenter: Macfarlane Moleli)
Watch the show overseas | Watch in SA on DStv Now
A celebration of South African traditional music and a giant of the genre: Dizu Plaatjies became famous as the founder of the 1980s band Amampondo when it toured the world during apartheid, bringing indigenous sounds and African music and melodies to European audiences. Now 63, the son of a Pondoland sangoma is performing his third act of life as a teacher and maker of indigenous instruments. Carte Blanche honours the keeper of ancient music as a Professor at the University of Cape Town where he manages a course in traditional musical performance, passing on the gift of playing to young, urban women. (Producer: Marion Edmunds | Presenter: Claire Mawisa)
Watch the show overseas | Watch in SA on DStv Now
If you're in SA – you can watch Carte Blanche on DStv Now.
If you're overseas – you can watch #CarteBlanche from Tuesdays, and thousands of other popular local South African shows & movies by subscribing to Showmax International now. You can try it FREE for 14 days. 
Carte Blanche is on M-Net & M-Net HD [101],  12 June 2022  at 19:00 & again on M-Net Plus 1 [901] at 20:00
***
Please note: Carte Blanche is only available to international Showmax subscribers in Andorra, Australia, Austria, Belgium, Denmark, Finland, France, Germany, Greece, Iceland, Indonesia, Ireland, Italy, Liechtenstein, Luxembourg, Malta, Monaco, Netherlands, New Zealand, Norway, Portugal, San Marino, Spain, Sweden, Switzerland, United Kingdom. Not all titles are available in all territories. Showmax brings you the best South African series and movies, from the classics to the latest releases, from complete box sets to kids' favourites.