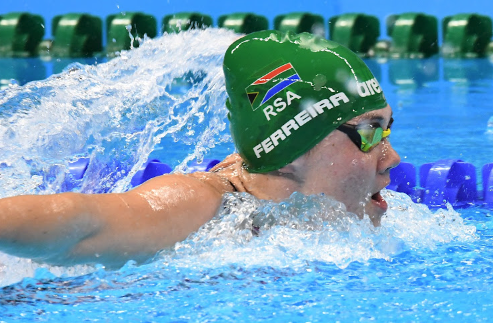 There were two fourth place finishes in finals on a day when all three Team SA swimmers in action broke South African and African records at the 2022 World Para Swimming Championships in Madeira, Portugal.
The event kicked off yesterday and runs until 18 June. More than 500 athletes from 59 countries are competing at the World Para Swimming Championships in what is the largest international Para sport event to take place in Portugal.
Kat Swanepoel came within 0.10 of a second of dipping under the one minute barrier when she twice broke the South African and African record in the women's SB3 50m breaststroke.
The 34-year-old Tokyo Paralympian finished fourth in the evening final in 1min 00.10sec, only 0.45sec off winning the bronze medal. Earlier she had shattered the South African and African record, finishing third in her heat in 1:00.98. That was nearly seven seconds faster than her qualifying entry time of 1:07.25, which was a remarkable improvement. She went even quicker a few hours later to lower the national and African mark again.
Swanepoel – who was diagnosed with progressive multiple sclerosis in 2008 – has since represented South Africa in swimming as well as wheelchair basketball and wheelchair rugby.
Alani Ferreira was also in record-breaking form. She was the first Team SA swimmer in the water at the championships and produced a personal best at her first attempt.
Taking part in the women's S13 100m butterfly, the 23-year-old, twice a Team SA Paralympian clocked an African record in 1min 18.56sec. That saw her touching the wall in sixth position in her heat won by Brazil's Santiago Gomes in 1:07.00. For Ferreira, her time was nearly half a second quicker (0.45) than her qualifying entry.
"I'm very happy with my race," Ferreira said. "I didn't have the build-up coming into Worlds that I wanted, and this isn't my main event, but I can't be anything other than happy with the result, to get a PB and a record in my first swim."
In Tokyo last year, Ferreira had swum the 100m butterfly in 1:20.25, which itself was four seconds faster than at than Rio 2016, where she competed while still in matric.
In the evening final Ferreir – who is visually impaired and was diagnosed with Stargardt macular dystrophy when she was 12 – again lowered the African record, finishing seventh in 1:18.17.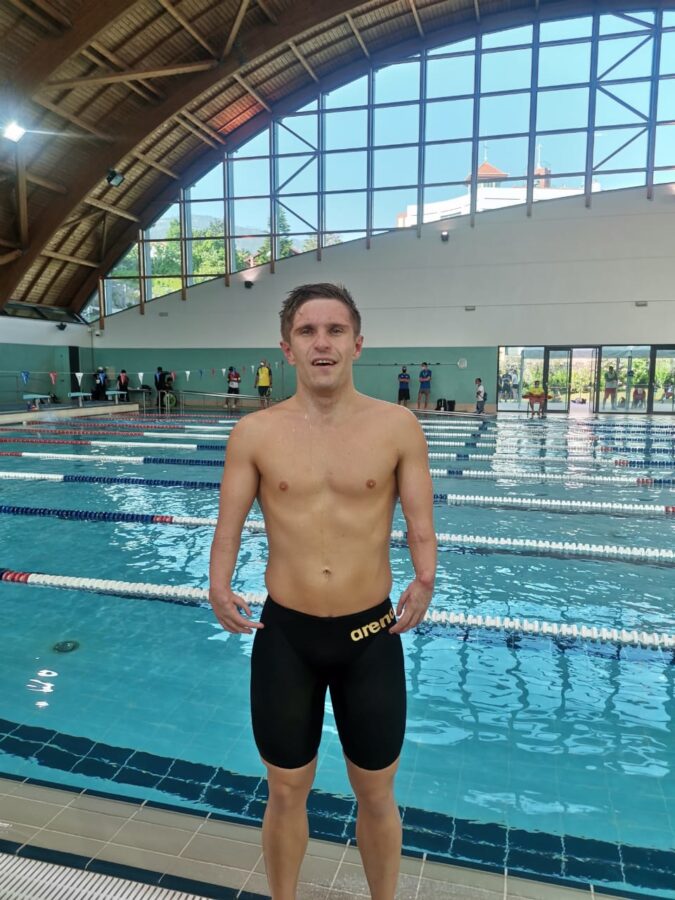 Christian Sadie (pictured) went straight into the men's final in the 200m Individual Medley SM7 and carved 1.62 seconds off his entry time when also finishing one spot out of the medals, timing a South African and African record 2:34.08. Sadie – who has radial club hands – was almost 10 seconds clear of the fifth-placed swimmer, Rudy Garcia-Tolson of the US.
The other Team SA member competing at these World Para Swimming Championships is Cornelle Leach. All of Ferreira, Swanepoel and Sadie represented the country at last year's Paralympics in Tokyo.
Madeira's capital of Funchal is more than just the hometown of footballer Cristiano Ronaldo – the island has a history of staging international para swimming events as the venue of the European Open Championships in 2016 and 2021
Source: TeamSA