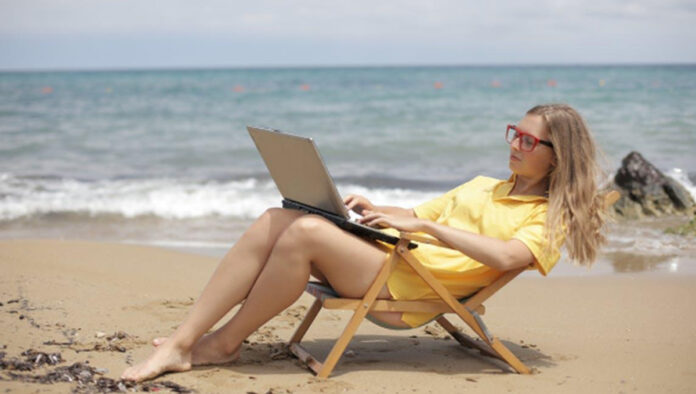 A workation is an innovative concept that combines elements of work and vacation. It's a holiday that doesn't give you a break from work, but rather your office.
That's a perfect concept if your job is suitable for remote work. You can head virtually anywhere and explore the world while finishing job-related assignments.
South Africa is a tempting country for workation enthusiasts. This guide gathers the top tips and recommends places that are cool to explore but also have everything you need to work.
Here is how to ensure everything goes smoothly during your stay in South Africa!
Things You Should Know Before a Workation in South Africa
It could be your first time heading to a workation. Perhaps you are looking for expert tips that would maximize each moment of your work/holiday time.
Maybe you need a suggestion on a city or area you should visit.
Check out the insights below and learn how to prepare for an amazing trip!
1. Separate Work and Leisure Hours
Some people prefer sticking to a schedule. If you fall into that group, it's wise to set work and leisure hours. The usual approach is that you work from nine to five and use the remainder of the day to unwind.
Large cities are more suitable for this workation combo because they have a lot to offer. If you are in Johannesburg, you can take time to get to know the city's culture and history.
Visiting the Apartheid Museum or the House of Nelson Mandela is among the top tourist attractions. If you prefer nature, the Zoo Lake Park and the Wilds Nature Reserve should be on your must-visit list.
2. Pick Accommodation with a Coworking Office
You can find rentals with a coworking office in Cape Town for as little as $20 per night. Depending on the location and amenities, it can cost four times as much. A higher rental price usually involves being close to the beach or sights worth visiting.
You can pick a place close to the Lion's Head or cultural sites like the Slave Church Museum.
Apart from coworking space, people on workation also need a reliable internet connection. High-speed internet in the areas where you plan to work is mandatory.
If you don't like crowded spaces, consider working in your room, but confirm the Wi-Fi reliability there first.
3. Try a Coworking Retreat for an All-Around Social Experience
If you want an all-around workation experience, you can't go wrong with coworking retreats. Concepts like Digital Nomad Safari in Cape Town are an excellent starting point to explore this beautiful city.
Here's what you can expect if you pick a coworking retreat:
Your "office" will be at the top of the mountain with a stunning view of the waterfront.
You can have interesting conversations with other people on workation in South Africa.
It's possible to head to field trips and curated local experiences.
Enjoy social activities, such as exercising, hiking, mountain biking, surfing, and partying.
4. Pick a Luxury Hotel Close to the Beach in Cape Town
If you don't mind spending more on accommodation, Cape Town has fantastic boutique hotels close to the beach. The areas to focus on include Camps Bay, Sea Point, and De Waterkant.
Hotels provide premium services and offer B&B, HB, and even FB packages. With the latter, you don't have to worry about where and what you'll eat. Instead, you can focus on your work.
And if you feel like taking a break, some hotels have private beaches with beautiful views. You can even head to Camps Bay Beach and work while listening to the calming sound of waves.
5. Work from an Outdoor Restaurant or Bar
You might not feel a major change if you work from a hotel room or an improvised joint office, especially if you are used to working from home. And the entire point of a workation is to change the surroundings.
So, how about heading to a restaurant or bar and working from there?
Cape Town is famous for its warm climate, but also for restaurants with reasonable prices. Many beach bars and restaurants close to the ocean welcome people with laptops.
Most places offer reliable internet along with affordable prices. A small water bottle costs up to $1, and the same price applies to a can of Pepsi or Coca-Cola.
6. Don't Forget to Use a VPN
While working outside, you'll probably have to rely on the internet connections offered by the nearby facilities. That means you'll connect to their Wi-Fi networks, which can bring a security risk.
If you want to maximize privacy and safety, it's strongly recommended to use a VPN.
Many premium VPN services work in South Africa. You can read the Surfshark vs Cyberghost comparison to learn about the different features you need.
Either way, a premium VPN is a wise investment that will keep your work-related data safe and private while connected to public networks.
7. Take Your Work to the Beach
You have a job to complete, but nobody forces you to a specific office location. If you work remotely, the entire world could be your office.
Beautiful beaches are part of the world, so how about heading there for an entire day?
Choosing quieter surroundings is wise. If you are in Cape Town, Beta Beach is the perfect destination to work and relax. It has white sand and a calm blue sea with no or minor waves.
And you won't find better locations for a photo session during a well-deserved break from work!
8. Turn on Full-Nature Mode at a Madikwe Game Reserve
Who says you have to pick a city for a workation?
If you prefer something different and enjoy nature, Madikwe Game Reserve is the perfect alternative. It's a protected area in the North West and close to the Botswana border.
Here's a quick overview of what to expect here:
The reserve has over 60 mammal species, including cheetahs, Cape buffaloes, elephants, and even Cape wild dogs.
You can pick from different accommodation types, such as an Eco Bush Camp and an ultra-luxury option.
Different safari experiences can be tailored to visitors' preferences.
The safari lodge has reliable internet, and the facility even offers laptop loans.
9. Beware of load-shedding
While South Africa is tempting for workation enthusiasts, load-shedding is a national problem that affects this group, too.
It's a measure applied by the government to balance electricity supply and demand. Therefore, power could go out for hours.
It helps to have a power bank or a national SIM card with enough internet data to share with your laptop via a personal hotspot. And you can also consider those load-shedding hours the time to relax.
For example, you can use them to head to Boulders Beach in Cape Town and observe the colony of endangered African penguins!
10. Don't Forget to Have Fun!
Some people find it hard to turn off thinking about work, even once they finish their assignments for the day. It's imperative not to ignore the vacation component of your workcation. Fortunately, South Africa offers numerous exciting activities to try.
If you enjoy water sports, you'll find them at many beaches throughout the country. You can learn to kite surf with an instructor to explore the country from above.
And if you love adrenaline-filled activities, try one of the highest bridge bungee jumps in the world. It's available on the Bloukrans Bridge in Western Cape, close to the Nature's Valley.
Conclusion
A workation is an excellent opportunity to take a break from your usual work surroundings. You'll enjoy the change and get the chance to explore beautiful places throughout South Africa.
We hope the article offered some inspiration and valuable tips for your upcoming journey. Don't hesitate to pick a destination and start packing your bags.
You'll love the workation concept and everything South Africa has to offer to digital nomads!