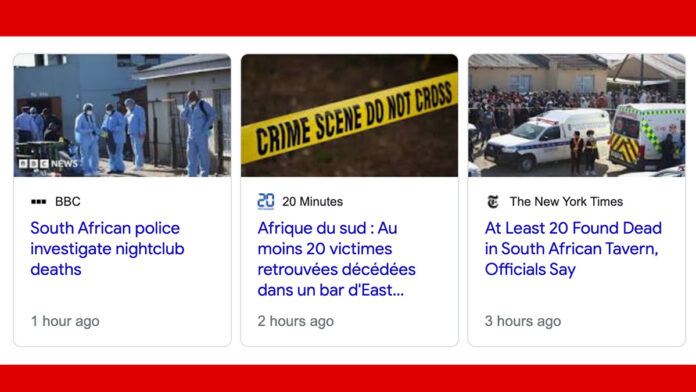 As the world's eyes are on South Africa right now, SA Tourism has issued a statement about the tragic deaths of 20 teenagers at a popular tavern night club in East London last night.
Headlines from Sweden to the Middle East, New York to Britain, have reported on the mystery deaths and hospitalisation of two others, who remain in a critical condition.
In the statement the Tourism Ministry said: "Since we hosted the 2010 Soccer World Cup, South Africa has become an important destination for leisure. People from across the world, especially the youth, come to South Africa, especially to our townships, to experience and enjoy our culture, the warmth and vibrancy of our people, youth and music.
"This tragic incident, which is now being reported by international news platforms, requires that we pay attention.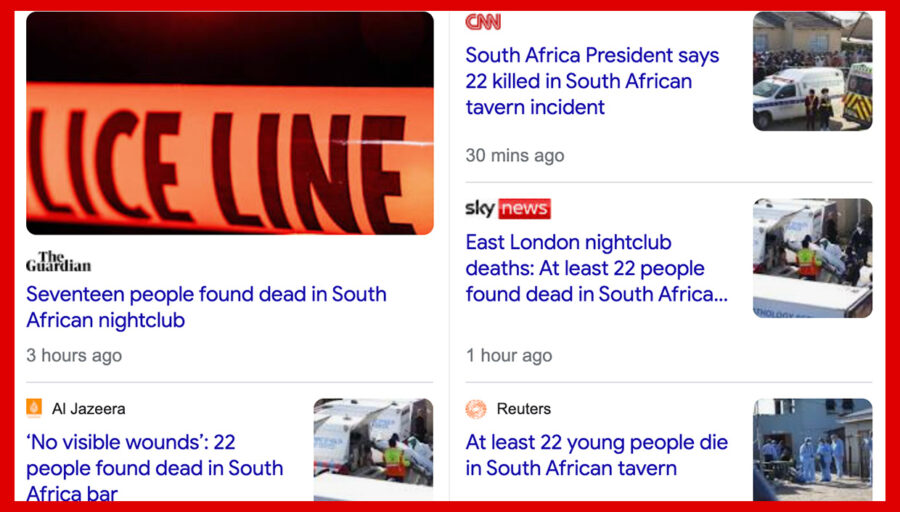 "While it is too early to draw any conclusions, we must be concerned about the safety of our venues, and especially our young people. In this regard, Minister (Lindiwe) Sisulu is is communication with her counterparts in order to build an understanding and a response to this painful and regrettable incident."
The cause of death has not yet been identified, although the SABC reports there was an alleged stampede. This has not been confirmed by authorities, and it is not certain what may have triggered the suspected stampede. Toxicology tests are being undertaken to ascertain whether the young party-goers had been sprayed with a poisonous substance.
The Tourism Minister said she learnt of the teenage deaths with "grief and deep concern", and said her heart goes out especially to the mothers, fathers and loved ones who've "lost the light and hopes represented in these young lives".
The Minister said: "As a mother, my heart breaks as I imagine the anguish visited upon the parents of these young people. As a leader, my immediate concern must be to provide a proper understanding of this moment, and how we can support those affected."
Sisulu will travel to East London as soon as possible, said the statement.
I am saddened by the tragic death of 22 young people who lost their lives at a nightclub in East London. ? pic.twitter.com/RiXjAgDCKO

— Lindiwe Sisulu (@LindiweSisuluSA) June 26, 2022