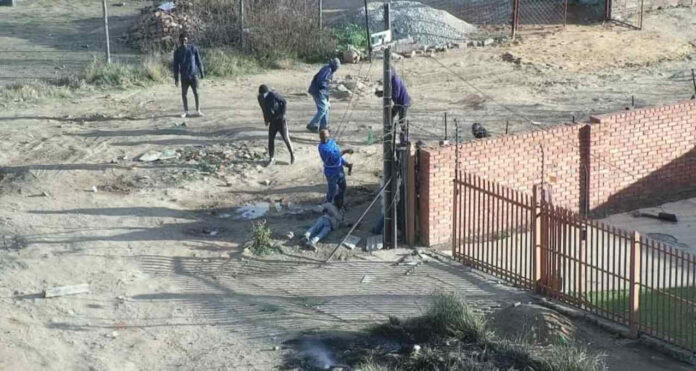 AfriForum's Community Safety division assisted law enforcement officers this week during violent protest action that broke out in the west of Pretoria, South Africa.
Angry residents of the Gomorrah informal settlement were protesting because their demands for service delivery have not yet been granted. Community members invaded nearby neighbourhoods such as Booysens, and destroyed homes and property.
At the request of the Tshwane Metro, AfriForum deployed drones in the worst-affected areas.
The use of the drones gave law enforcers a clear and direct picture of what the situation was in the broader area, and in doing so, they were able to get ahead of the protesters in various areas.
"When communities become so badly disrupted by violent protest action, it is very important for all role players to stand together to achieve a common goal. This was one of those cases where we were able to effectively combine our resources to keep the situation under control successfully," says Llewellynn Hemmens, AfriForum's Head of Safety for the Northern region.
"AfriForum regularly provides support to law enforcement officers nationwide to help combat crime and we have seen many times how effective this collaboration can be. Our 155 neighbourhood watches nationwide, and the approximately ten thousand trained volunteers also work very well with the police and other authorities to safeguard their communities," says the organisation's Campaigns Manager, Jacques Broodryk.