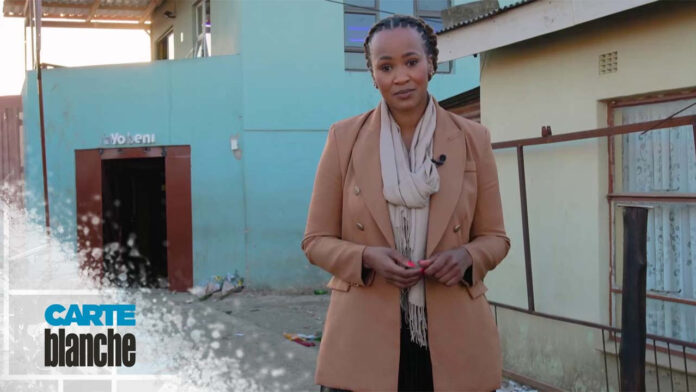 As devastated families in the Eastern Cape buried their loved ones this week, South Africa is still in shock over the 21 young lives lost at a local tavern in East London. Police investigations into the cause of death have still not concluded. Some witnesses told The New York Times that "after 12:30 a.m., the tavern went dark, but no one flinched — electricity blackouts are a common occurrence in South Africa. But as the flashing disco lights returned minutes later, a gas wafted through the ground floor, survivors said. Some said it smelled like pepper spray, while others likened it to tear gas."
While the cause of the youngsters' deaths remains unconfirmed, one question lingers: why were children as young as 13 out drinking at a tavern? Carte Blanche investigates this week.
You can watch the show on Sunday 10 July in South Africa on DStv Now or stream it overseas in most countries from 12 July if you're abroad.
In South Africa, alcohol consumption figures among adults are rated among the highest in the world, but is underage drinking becoming a norm, too? Within days of the tragedy, Carte Blanche took to the streets of East London and surrounds to find underage drinking carrying on unabated in the area. We confront the Provincial Liquor Board on where accountability lies. (Producer: Sipha Kema | Presenter: Claire Mawisa)
Presenter Claire Mawisa says:
"Blaming children for drinking or going to taverns, is an adult-sized burden you're putting on their little shoulders. Yes, they're making a bad decision. But many of these young people from East London live in abject poverty, are heading up households, enjoy no stability or safety in the home, or have even dropped out of school. What do we expect to happen when they're stuck in an environment that does not provide wholesomely, supervised, and age-appropriate fun and entertainment? The adults in their lives have failed them."
Twenty-one bodies are found inside a popular drinking spot in East London. The cause of death: unknown. Why were children as young as 13 years old out drinking at a tavern? @clairemawisa reports on #EnyobeniTavern tonight 7pm on #CarteBlanche. @MNet pic.twitter.com/1LNhTg3tQ1

— Carte Blanche (@carteblanchetv) July 10, 2022
Also coming up on Carte Blanche this Sunday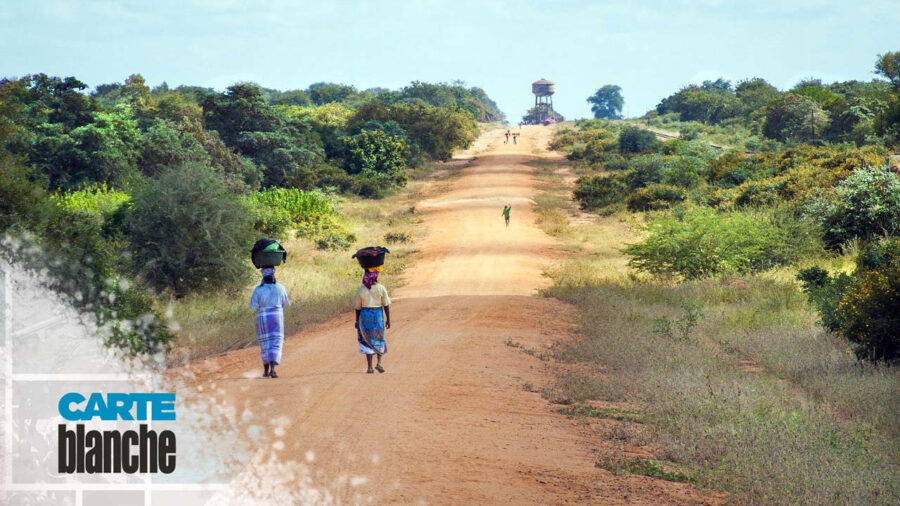 Cabo Delgado is in its fifth year of a brutal insurgency linked to the Islamic State, and there appears no end in sight despite the deployment of troops from other countries in Southern Africa, including our own. Mozambique's northern province has become a byword for terror that's seen tens of thousands flee, villages destroyed, and civilians brutally killed. As a new wave of merciless violence crashes over communities, we ask: what's fuelling this seemingly endless reign of terror? Who is funding the insurrection? And just how removed is South Africa from the Islamic State's desire to spread fear and devastation? With experts claiming they've uncovered evidence of high-level training and support from within our borders – Carte Blanche investigates rumours of local links to IS. (Producer: Nicky Troll | Presenter: Masa Kekana)
Watch the show overseas | Watch in SA on DStv Now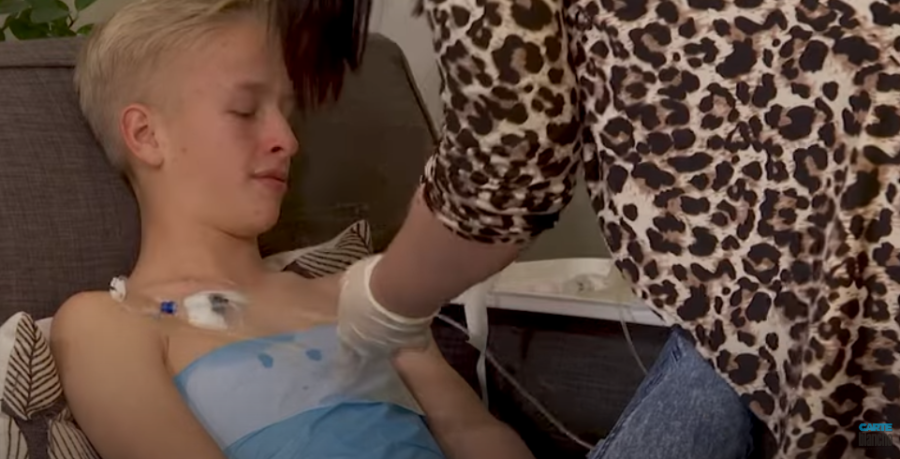 Treatment for rare diseases can be staggeringly expensive. But when medical aid schemes refuse to pay, families are in for the fight of their lives. Carte Blanche explores the bitter conundrum families are confronted with as they try to access life-saving medicines for a group of rare genetic conditions called lysosomal storage disorders. A single month's supply can cost hundreds of thousands of rands. The good news for patients is that these diseases are Prescribed Minimum Benefit conditions, which means that according to the Medical Schemes Act, medical aid schemes are obligated to cover treatment. And yet in case after case, medical aids refuse, dragging patients and their families through lengthy hearings with the Council for Medical Schemes. To date, the process has always resulted in a decision in the patient's favour. But at what cost to the patients while they're forced to wait? (Producer: Laura Byrne | Presenter: Masa Kekana)
Watch the show overseas | Watch in SA on DStv Now
They were promised the world – or at least the opportunity to travel it. But dozens of would-be jetsetters claim they've been taken for a financial ride by an apparently unscrupulous travel company. Hooked by the allure of five-star holidays in exotic destinations, and the opportunity to travel the globe on a budget, with no hidden costs, numerous Carte Blanche viewers say big promises left them financially stranded. More than 60 criminal cases have been lodged against the company since 2017, with disgruntled clients claiming they have very little hope of ever getting their money back.(Producer: Latashia Naidoo | Presenter: Masa Kekana)
Watch the show overseas | Watch in SA on DStv Now
A mega tailings dam built near the Vaal River in a bid to clean up a century of residual pollutants from mine workings in the North West sounded good on paper. But why were critical parts of the plan, including the extraction of toxic substances like radioactive uranium and sulphuric acid not fulfilled? Carte Blanche takes to the air to examine the potential for the dam's walls to be breached, and the impact of that on nearby farmland, the critical Vaal River, and the millions of people relying on it for fresh water.(Producer: Jana Marx | Presenter: Derek Watts)
Watch the show overseas | Watch in SA on DStv Now
With fossil fuel prices soaring, and climate change concerns peaking, now would seem like a good time to start the electric vehicle revolution. But with only a few thousand private electric vehicles on South African roads, will it be up to mass transport projects to bring the country in line with new technology and global mobility trends? Less than a quarter of the nation's households own a car, so the real challenge is how to shift minibus taxis and passenger buses from diesel and petrol to electric. Is the aim of reducing the transport industry's carbon footprint even feasible when faced with cash-strapped budgets? Carte Blanche meets the innovative engineers behind early projects that will shape the roll out of electric vehicles to move the masses despite the ongoing crisis of loadshedding.(Producer: Marion Edmunds | Presenter: Claire Mawisa)
WORLD WIDE WEBB
"If you want to know how far behind our country is trailing in the electric car revolution, try counting the number of a charging points at your local garage. Consider, too, that in many countries diesel vehicles are being phased out and significant grants paid to motorists switching to hybrid or battery power. No, if the revolution is to come in South Africa, it'll be driven my mass transport and, while early days, it's a sector apparently open to the possibility." – John Webb, Executive Producer 
Watch the show overseas | Watch in SA on DStv Now
If you're in SA – you can watch Carte Blanche on DStv Now.
If you're overseas – you can watch #CarteBlanche from Tuesdays, and thousands of other popular local South African shows & movies by subscribing to Showmax International now. You can try it FREE for 14 days. 
Carte Blanche is on M-Net & M-Net HD [101], 10 July 2022  at 19:00 & again on M-Net Plus 1 [901] at 20:00
***
Please note: Carte Blanche is only available to international Showmax subscribers in Andorra, Australia, Austria, Belgium, Denmark, Finland, France, Germany, Greece, Iceland, Indonesia, Ireland, Italy, Liechtenstein, Luxembourg, Malta, Monaco, Netherlands, New Zealand, Norway, Portugal, San Marino, Spain, Sweden, Switzerland, United Kingdom. Not all titles are available in all territories. Showmax brings you the best South African series and movies, from the classics to the latest releases, from complete box sets to kids' favourites.