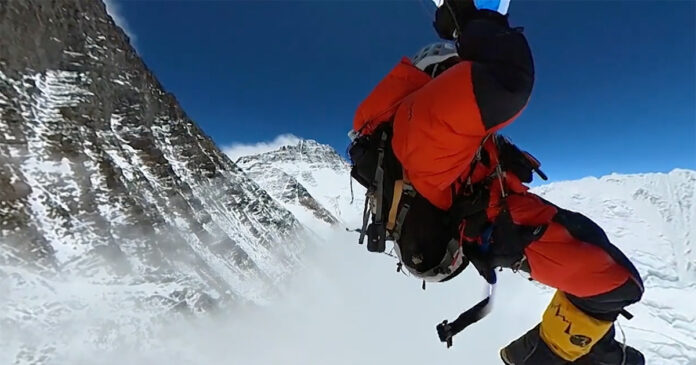 South African Pierre Carter is an unassuming man. He enjoys spending time with his wife and daughter, their four dogs in tow. But beneath this calm exterior is a man with an appetite for danger…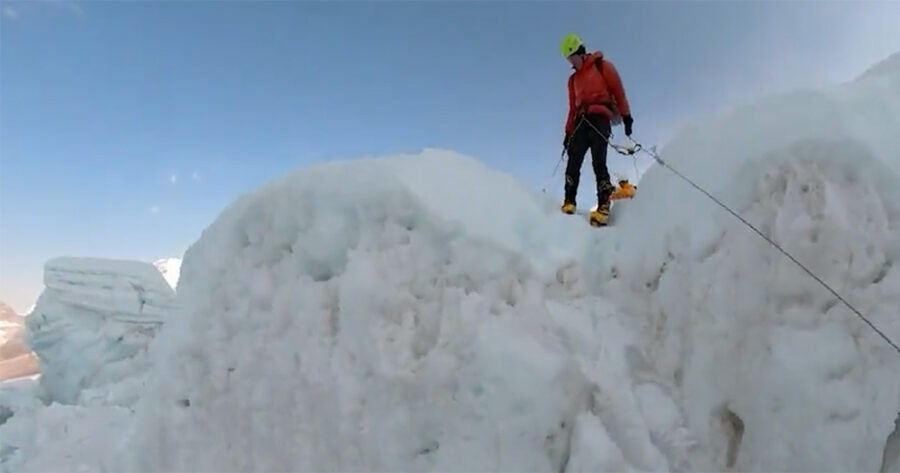 So much so that he set off on the adventure of a lifetime to the Himalaya's, not only to climb Mount Everest, but to fly off it. The Springbok paraglider perched about 800 metres below the summit of the world's highest peak (at 8.849m) and took the terrifying leap, successfully landing and making history on Sunday 15 May 2022. He had spent a decade saving up to make this dream come true.
But Pierre isn't done yet. Find out more this Sunday. Carte Blanche takes flight with the first man to legally paraglide off Mount Everest.  (Producer: Graham Coetzer | Research: Sinethemba Nogude | Presenter: Macfarlane Moleli)
Macfarlane says: "Successfully climbing the seven highest mountains on the seven continents is a dream many mountain climbers aspire to, but imagine not only climbing them, but paragliding off them too! We meet the South African man who's doing exactly that!"
You can watch Carte Blanche on Sunday 17 July in South Africa on DStv Now or stream it overseas on Showmax International in most countries from Tuesday 19 July if you're abroad.
Also on Carte Blanche this Sunday  17 July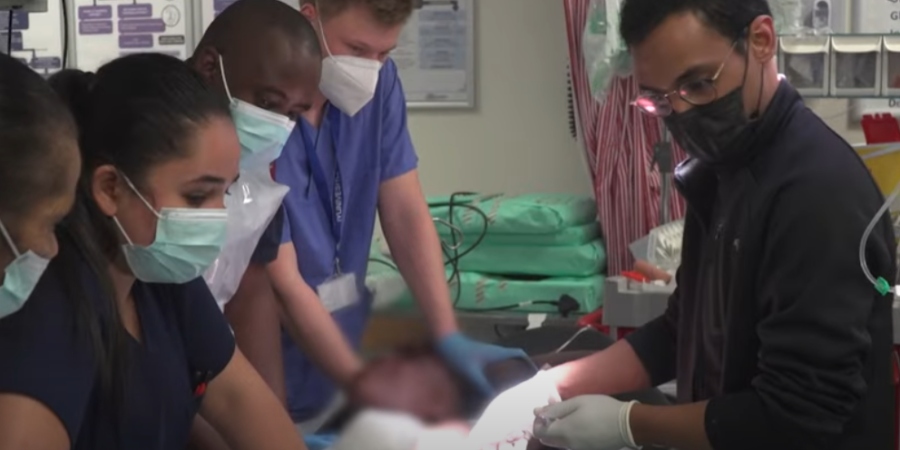 A man is rushed into the emergency unit, battling to breathe. He urgently needs oxygen but, in his state of confusion, is fighting off the doctors. Moments later, a teenager is wheeled in with multiple stab wounds – earlier left for dead in a pool of water on a freezing night. Battling fatigue and sometimes violent patients, this is the Mitchells Plain Emergency Unit where inexperienced doctors become trauma specialists. Carte Blanche spends a night, watching these selfless doctors desperately trying to save lives. (Producer: Liz Fish | Presenter: Claire Mawisa)
Presenter Claire Mawisa says:
"I readied myself for chaos and anguish when walking through the doors of the emergency centre at Mitchells Plain Hospital. I was there to do the night shift. Fourteen hours later, my physical body was exhausted, but my spirit, was uplifted. I walked out with a deep respect for the medical staff that I had struggled to keep up with all night. I witnessed professionals at the top of their game, managing crisis after crisis, in an organised and efficient system they had created. They did so with clinical precision and empathy for each patient. But these doctors are overextended and, without support, may burn out or, ultimately, leave the profession completely. A literal life-or-death situation for the community they serve."
How can the NHI ever hope to succeed in a failing system?
Carte Blanche's Executive Producer John Webb adds:
"Barely a week goes by without a dramatic expose on the state of our public health system. From understaffed and under-resourced hospitals and clinics to indifferent bureaucrats detached from the health needs of the communities they serve, the level of care at our state institutions leaves much to be desired. Hardly the ideal platform on which to build a National Health Insurance. Over the next few weeks, Carte Blanche will lay bare the true state of state health and ask whether the NHI can ever hope to succeed in a failing system." 
Watch the show overseas | Watch in SA on DStv Now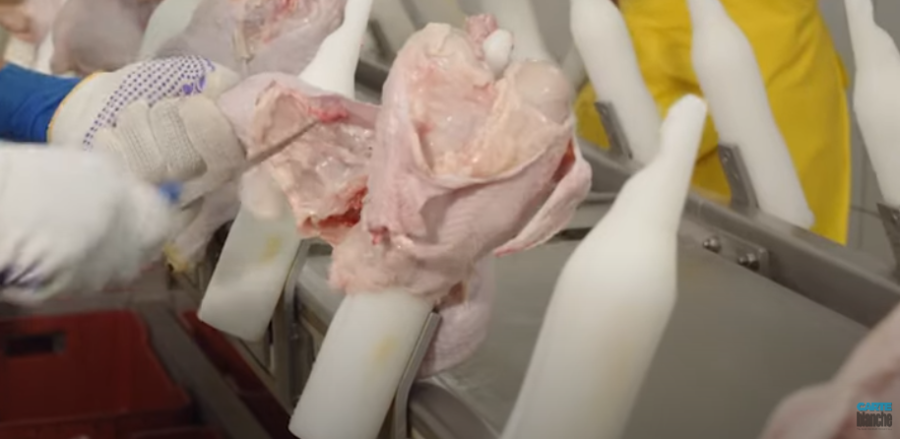 A truck reverses onto a veld outside Potchefstroom, tipping its contents into a shallow quarry – chicken offal from a nearby abattoir. But it's not the first time an accredited chicken abattoir supplying major retailers has ruffled feathers: insiders have long accused it of unhygienic and unsafe working conditions. Carte Blanche investigates whether there's substance to claims this well-known brand is intent on cutting corners. (Producer: Stenette Grosskopf | Research: Laura Byrne | Presenter: Claire Mawisa )
Watch the show overseas | Watch in SA on DStv Now
They call themselves farmers of the future, but these innovative scientists don't own any grazing land or livestock. Instead, this ground-breaking new start-up in Cape Town is growing real meat, guilt-free, in a lab. Currently, their hamburger patty costs an eye-watering R3000 to produce, but that could soon change as they upscale their operations. And it doesn't end there: they've set their sights on securing a slice of the supermarket trade by growing chicken, lamb and pork. Carte Blanche gets a taste of the future. (Producer: Eugene Botha | Presenter: Masa Kekana)
Watch the show overseas | Watch in SA on DStv Now
If you're in SA – you can watch Carte Blanche on DStv Now.
If you're overseas – you can watch #CarteBlanche from Tuesdays, and thousands of other popular local South African shows & movies by subscribing to Showmax International now. You can try it FREE for 14 days. 
Carte Blanche is on M-Net & M-Net HD [101],   17  July 2022  at 19:00 & again on M-Net Plus 1 [901] at 20:00
***
Please note: Carte Blanche is only available to international Showmax subscribers in Andorra, Australia, Austria, Belgium, Denmark, Finland, France, Germany, Greece, Iceland, Indonesia, Ireland, Italy, Liechtenstein, Luxembourg, Malta, Monaco, Netherlands, New Zealand, Norway, Portugal, San Marino, Spain, Sweden, Switzerland, United Kingdom. Not all titles are available in all territories. Showmax brings you the best South African series and movies, from the classics to the latest releases, from complete box sets to kids' favourites.