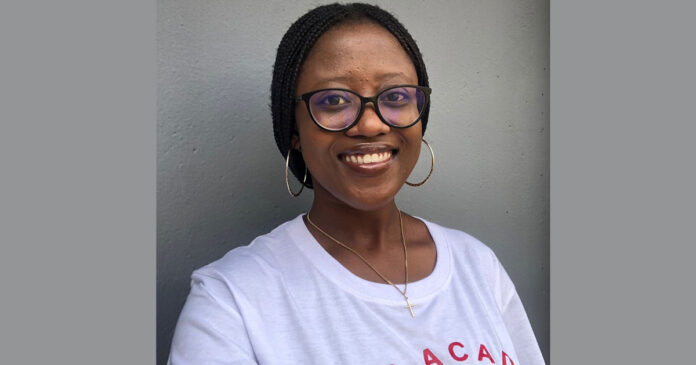 A young student from South Africa, Chido Dzinotyiwei, has dazzled judges and secured a place in the Top 6 in the final round of the EO Global Student Entrepreneur Awards (GSEA) 2022.
Chido was one of more than 65 finalists selected earlier this year. The competition is open to entrants who run a business while attending tertiary institutions. The first phase saw EO South Africa select Chido as the country's representative from more than 25 SA tertiary institutions. She was subsequently shortlisted to present her idea on the global stage, and then proudly represented Africa through a series of highly competitive rounds, making it right through to the very last stage.
Chido's story is exceptional
Her story is an exceptional one. She is the co-founder of Vambo Academy, a specialised online teaching platform that aims to preserve and promote indigenous African languages. Twelve of these are available to study through virtual lessons, with a thirteenth being added shortly. The platform is continually growing its offering through a variety of self-learning tools, tutors, informative blogs, regular podcasts and more.
A Mandela Rhodes Scholar, Chido is one of the brightest minds on the continent. Her love for languages began in early childhood, where she was first exposed to different linguistic scenarios. When she reconnected with her mother tongue a decade ago, she truly began a love story with African languages, realising that they are the gateway to understanding identity, as well as community.
Vambo Academy was born out of this realisation. She began tutoring ChiShona to children in her neighbourhood, with interest growing so quickly that she soon realised she wouldn't be able to serve everyone in person. This was made especially difficult by the onset of a global pandemic. "So we took our offering online, and the rest is history", she says.
Chido speaks very fondly about the honour of being a GSEA Global finalist this year, which left her feeling humbled and empowered.
"To me it shows that I have what it takes to build a business [equipped] for the global stage", she adds. The subsequent exposure to entrepreneurs and mentors from all over the world has already had a positive impact on the business. There is a sense of validation for the hard work that has gone into it so far, with a boost in motivation for the team to keep pushing towards their bigger goals.
Asked to offer advice to others who are looking to start the journey of studying while running a business, Chido admits that it can be a challenge at times and takes a lot of dedication. "I'm fortunate to have a great support system in my institution – the University of Cape Town – as well as in my personal life, through family and friends," she says.
She encourages anybody who is keen to follow a similar path to tap into business support networks like EO South Africa, along with a GSEA programme, in order to develop, nurture and grow their ideas.
EO SA says it's proud to offer Chido and others access to a global network of over 17 000 leading entrepreneurs in more than 60 countries to help make this a reality.
Chido cites support from EO as the primary reason she's in the position she is today. She believes that the more seasoned, successful entrepreneurs give back generously through their experience, the more the world's nations and societies will benefit and grow as a result.