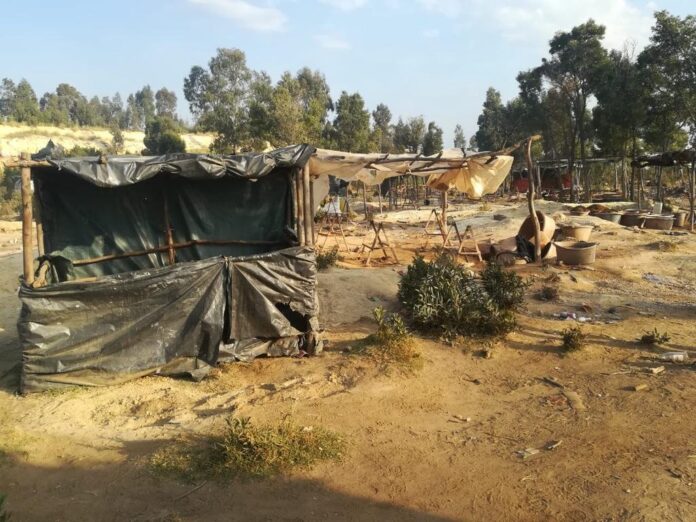 The South African Police Service (SAPS) has confirmed it has made multiple arrests after a group of armed men on Thursday evening attacked a production company which was shooting a music video at West Village mine dump outside Krugersdorp. The ten armed men also raped eight of the women, before robbing them of their belongings. (Updated Fri/Sat)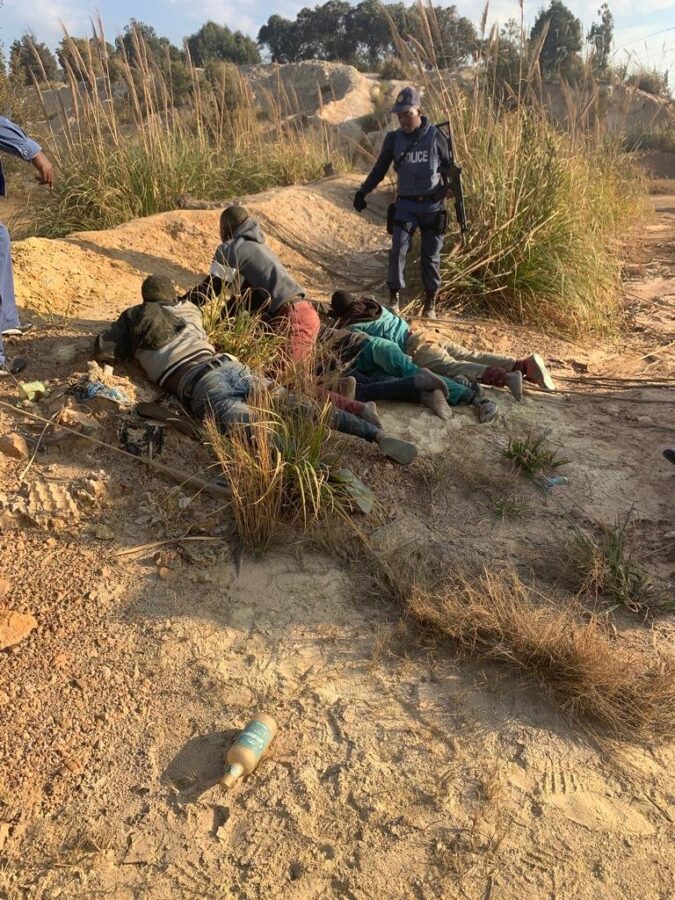 The Provincial Commissioner of Police in Gauteng, Lieutenant General Elias Mawela, mobilised maximum resources to hunt down the perpetrators, leading a multi-disciplinary team of law enforcement agencies and security companies.
Police said the operation – which was also joined by the Executive Mayor of Mogale City, Counsellor Tyrone Gray and his team – resulted in the arrest of 65 suspects for contravention of the Immigration Act, including one that is hospitalised for gunshot treatment. "Two more suspects were fatally shot after allegedly pointing firearms during police operations. Two unlicensed firearms, explosives as well as other items that belong to the victims have since been recovered," said SAPS.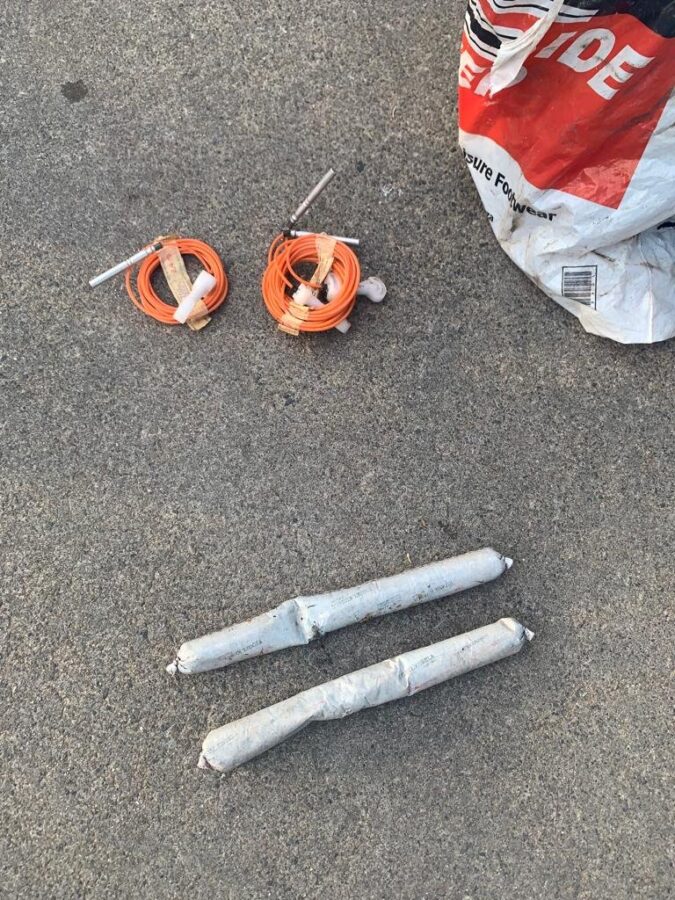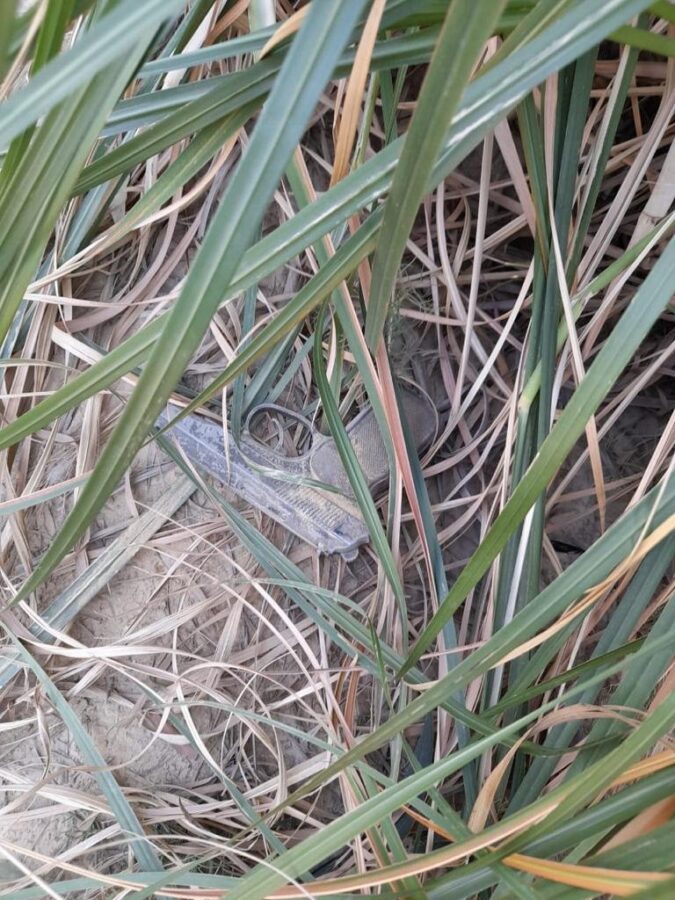 Police Minister confirms horrific details of Krugersdorp mine dump rapes
Police Minister Bheki Cele confirmed on Friday that "today at about twelve midnight we were woken up about what happened in Krugersdorp". He then shared the devastating details. Cele said there had been a group of about 22 people – 12 women and ten men – involved in the music video production. About two hours after they arrived, at around 5pm, they were attacked by 10 armed men wearing blankets and balaclavas.
They tried to run away, said Cele, but the armed men shot at them and forced them to lie on the ground. The suspects then raped eight of the women (who were reportedly taken into the bush). The women ranged in age from 19 to 35. Cele said one of the woman (reported to be 19-years-old) was raped by ten men, another by eight, another by six and so on.
They were all robbed, and all their stuff was taken including their shoes, said Cele. Even the men were stripped down. Many were left naked, some with just their underpants on.
Describing it as a "bad situation", Cele said most of the victims were young girls from Johannesburg, from Alex. Police registered multiple cases of rape and armed robbery.
Drone and Airwing helped to track fleeing suspects
The multi-disciplinary team comprised of officials from Crime Intelligence, Special Task Force, National Intervention Unit, Tactical Response Team, K9, Flying Squad, Highway Patrol, SAPS Airwing and Tracker helicopter as well as Department of Home Affairs and other private security stakeholders. The Airwing and the deployment of drone technology were assisting the ground forces to track the fleeing suspects.
The Family Violence, Child Protection and Sexual Offences is investigating 32 counts of rape following the rape of the eight women as well as a case of armed robbery.
Social Cohesion Advocate Yusuf Abramjee tweeted on Friday: "West Village Krugersdorp: A group of 'Zama Zamas' attacked a film crew last night and robbed them. Several women were raped."
Who are the Zama Zama gangs?
There's been an outcry that this area – West Village – has been unsafe for years now, with Zama Zama rival gangs having regular gun fights. Last year in June, Carte Blanche found the residents of the small community were living like prisoners in their own homes.
The problem began after the 2018 liquidation of the Australian company Mintails Mining SA which left behind over 1700 hectares of waste piles and open pits on Joburg's West Rand. This subsequently became overrun by gangs of illegal miners – called Zama Zama – fighting for a share in the lucrative gold remnants still in the ground. Last year Carte Blanche met the communities caught in the crossfire and examined whether formalising artisanal mining could provide a way forward. (Watch video below.)
This Sunday Carte Blanche investigates guns and gangs in South Africa. "Mass shootings are a growing problem throughout the country and, as our team discovers, illegal guns are at the centre of this crisis," says the current affairs show. (You can stream the show if you live abroad from Tuesday | Watch in SA on DStv Now.)
WATCH Police Minister confirms Krugersdorp arrests
67 people have been arrested following the rapes and robberies at a mine dump in Krugersdorp, Gauteng. Police Minister Bheki Cele says two people who resisted arrest were shot and killed. #DStv403 pic.twitter.com/kHCfLTwoBl

— eNCA (@eNCA) July 29, 2022
WATCH Shootout in Krugersdorp
Situation right now at krugersdorp west… shootout!
Police vs Zama zama's pic.twitter.com/pBI7sVer0S

— David Selemogo (@MrDee_deza) July 29, 2022
BREAKING NEWS
8 women raped by Basotho Nationals whilst shooting a music video in West Village mining dump. The filming crew from Red button was also robbed off their filming equipment. 32 counts of Rape & 22 counts of armed robbery have been opened at Krugersdorp SAPS cont-

— CrimeInSA (@sa_crime) July 29, 2022
[ON AIR] Police Minister #BhekiCele briefs the media about the crime incidents that took place recently including the Krugersdorp rape of eight women by a group of men.

Tune into #Newzroom405 for the live proceedings. pic.twitter.com/NFR3Me9hi5

— Newzroom Afrika (@Newzroom405) July 29, 2022
WATCH Zama Zama gangs in West Village, Krugersdorp
The vicious attack comes as South Africa prepares to officially launch the 2022 Women's Month at Olive Conference Centre in Durban, KwaZulu-Natal, on Monday.
WATCH Devilsdorp – A Showmax Original True Crime Documentary series that uncovers disturbing new facts about the brutal Krugersdorp killings.