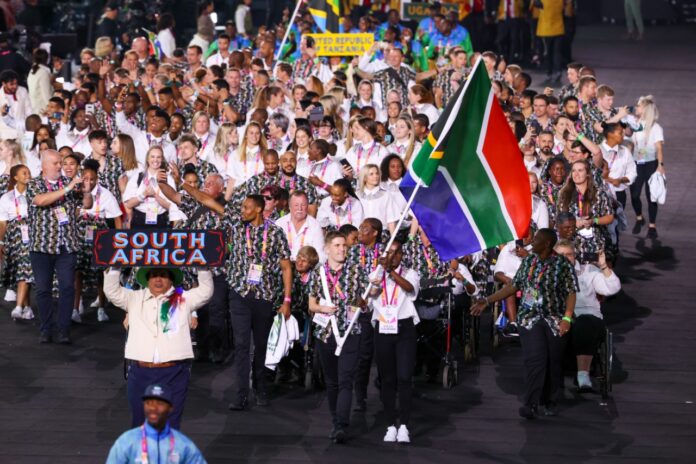 Team SA is in action in 13 different sports on Saturday's day two of competition at the 2022 Commonwealth Games in Birmingham.
There are medal expectations in the pool where Lara van Niekerk twice broke the Commonwealth Games record in the heats and the semi-final in the 50m breaststroke, while Pieter Coetze is fancied in the 100m backstroke after qualifying fastest.
The women's T20 cricketers open their campaign, as do the netballers and the men's hockey team. Team SA's Sevens rugby men, gold medallists in 2014, will be hoping to build on an unbeaten first day as they get ready for the knockout phases.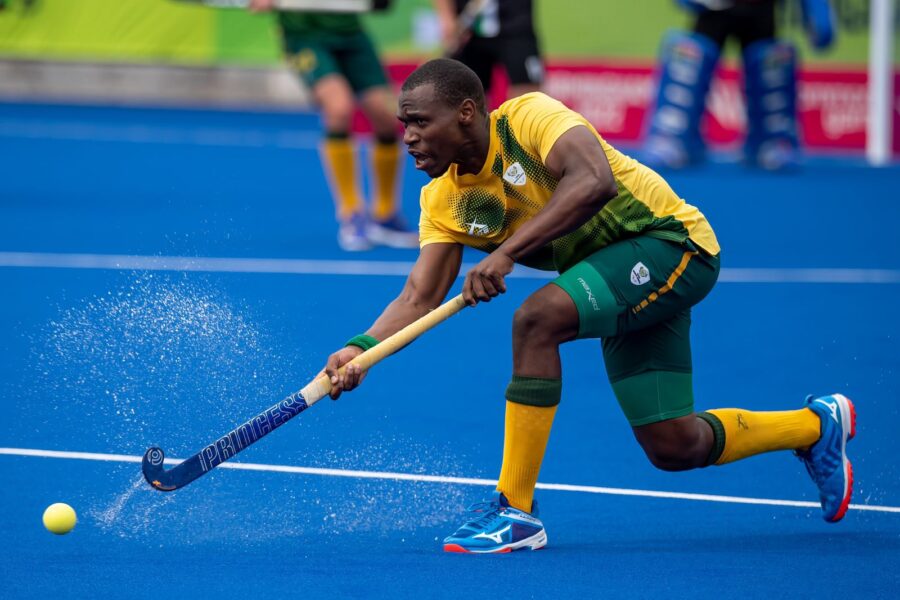 PARA ATHLETICS
T53-54, Men's marathon: Tiaan Bosch finished 8th in 2:05.57. Johnboy Smith of England took the gold in 1:41:15 with Sean Frame of Scotland in silver, 4:34 behind
RUGBY SEVENS
Women, Pool B: SA 12 Scotland 33
Team SA lost their third straight pool match, but were able to get on the scoreboard after two tough defeats against Australia (38-0) and Fiji (41-0). Liske Lategan and Donelle Snyders were the two try scorers for Team SA. The half-time score was 26-5 to Scotland
STILL TO COME
All times are local (for SA times add one hour).
BADMINTON
2pm Mixed Team event: Group D: SA vs Malaysia
(Caden Kakora, Jarred Elliott, Deidree Jordaan, Johanna Scholtz, Robert Summers)
BEACH VOLLEYBALL
3.30pm: Men's Pool B: SA vs Rwanda
BOXING
12.30pm Women's 57kg, Round of 32: Amzolele Dyeyi vs Hussam Uddin Mohammed (India)
CRICKET
11am T20 Women (Group B): SA vs New Zealand
GYMNASTICS
12pm Team final, Individual qualification: Caitlin Rooskrantz, Naveen Daries, Shante Koti, Garcelle Napier, Mammule Rankoe
LAWN BOWLS
8.30am Men's Pairs B6-B8, Section A, Round 3: vs Scotland (Willem Viljoen, Deon van der Vyver)
8.30am Women's singles, Section C, Round 3: Colleen Piketh vs Shae Wilson (Norfolk Island)
11.30am Men's Trips, Section D, Round 4: vs Malaysia (Jason Evans, Petrus Breitenbach, Bradley Robinson)
11.30am Para Women's Pairs B6-B8, Section A, Round 3: vs Australia (Desiree Levin, Victoria van der Merwe)
3pm Men's Pairs: Section D, Round 3 (Prince Nelounde, Wayne Rittmuller)
3pm Men's Pairs B6-B8, Section A, Round 4: vs New Zealand (Willem Viljoen and Deon van der Vyver)
3pm Women's Fours, Section B, Round 3: vs New Zealand (Johanna Snyman, Esme Kruger, Bridgit Calitz and Thabelo Muvhango)
HOCKEY
9am Men's Pool A: SA vs Pakistan
NETBALL
6pm Women's Pool A: South Africa vs Jamaica
RUGBY SEVENS
12.18pm Men, Pool B: SA vs Scotland
Quarter-finals: TBC
SWIMMING
Morning session
10.36am Men's 200m freestyle, heat 3: Matthew Sates, Andrew Ross
11.01am Women's 50m freestyle, heat 8: Olivia Nel, Erin Gallagher
11.01am Women's 50m freestyle, heat 9: Emma Chelius
11.15am Men's 100m breaststroke, heat 5: Brenden Crawford, Michael Houlie
11.27am Women's 100m backstroke, heat 4: Rebecca Meder
11.30am Men's 400m IM, heat 1: Matthew Sates
11.50am: Men's 4x100m freestyle relay, heat 2
Evening session
7.12pm: Women's 50m breaststroke, final: Lara van Niekerk, Tatjana Schoenmaker, Kaylene Corbett
7.57pm: Women's S13 50m freestyle, final: Cornelle Leach, Alani Ferreira
9.26pm: Women's 4x100m freestyle, final
TABLE TENNIS
9.30am Women's Group 2: vs Fiji (Danisha Patel, Misfiquh Kalam, Lailaa Edwards, Zodwa Maphanga)
12pm Men's Group 2: vs Ghana (Shaun Jones, Kirshwan Steyn, Chetan Nathoo, Theo Cogill)
WHEELCHAIR BASKETBALL (3×3)
8.45pm Women, Group B: SA vs Scotland
Source: TeamSA