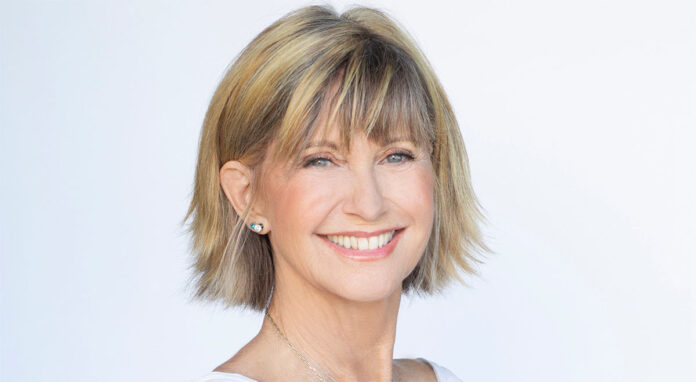 Dame Olivia Newton-John has sadly passed away at the age of 73. According to her official fan page on Facebook, she died peacefully at her ranch in Southern California on Monday morning, surrounded by family and friends.
The page published a statement from her husband, John Easterling, in which he said: « Olivia has been a symbol of triumphs and hope for over 30 years sharing her journey with breast cancer.
« Her healing inspiration and pioneering experience with plant medicine continues with the Olivia Newton-John Foundation Fund, dedicated to researching plant medicine and cancer. In lieu of flowers, the family asks that any donations be made in her memory to the Olivia Newton-John Foundation Fund (ONJFoundationFund.org). »
Olivia shot to worldwide fame – including in South Africa – in 1978 when she starred opposite John Travolta in Grease. Young South Africans dressed up as Danny and Sandy, and competed in dance competitions to Grease hits like "You're the One That I Want," "Summer Lovin'," "Greased Lightnin" and "Hopelessly Devoted To You ».
In later years, Olivia admitted that her and John probably did have a crush on each other during the filming of Grease. She said: « Yes I think we had crushes on each other but we both were seeing other people… that's what made the chemistry work."
Today Travolta posted on Instagram saying:
"My dearest Olivia, you made all of our lives so much better. Your impact was incredible. I love you so much. We will see you down the road and we will all be together again. Yours from the first moment I saw you and forever! Your Danny, your John!"
Olivia said Travolta – who was already an international superstar thanks to 'Saturday Night Fever' – became a good friend instantly during Grease rehearsals and was very kind to her. « We hit it off and became good friends and I was very comfortable and he did look after me, » she said. Acting then was new to her.
The British-born Australian performer (who moved to Melbourne when she was six) was already a Grammy award-winning singer with a few Top 10 hits before Grease. The daughter of an MI5 agent father, she represented Britain in the 1974 Eurovision Song contest, finishing fourth behind famous Swedish pop group ABBA who won the competition with 'Waterloo'!
Olivia's 1981 hit "Physical" was banned in Utah (USA) and South Africa (!) because of its "explicit content" (raunchy lyrics and the video ended with two guys leaving the gym, holding hands) – but ended up becoming one of the best-selling singles of the decade in the USA.
Olivia, who battled breast cancer on and off for years, brought out a cookery book called 'Livwise' and had a retreat near to Byron Bay in Australia. She first survived breast cancer in 1992. She recovered, but it returned in 2013 and 2017.
There have been previous rumours about her ill health and in January 2019, she posted a video on Twitter saying: "This is Olivia Newton John and I just want to say that the, the rumours of my death have been greatly exaggerated to quote a very famous quote and I'm doing great and I want to wish you all of you the happiest, healthiest 2019 that's possible and thank you all for your wonderful love and support for me and my Olivia Newton John Cancer Wellness Centre in Melbourne, Australia."
According to Reuters, Olivia led a fundraising walk in Melbourne, as she became a passionate advocate of medical cannabis after being diagnosed with cancer.
She never complained, always just grateful for the wonderful opportunities she had in her life. "I've had and am having an amazing life so I have no complaints," she told a TV reporter a few years ago, adding: "Everyone goes through something. We all have something we need to go through in life. This has been my challenge."
Olivia is survived by her second husband John (whom she married in 2008); daughter Chloe Lattanzi; sister Sarah Newton-John; brother Toby Newton-John; nieces and nephews Tottie, Fiona and Brett Goldsmith; Emerson, Charlie, Zac, Jeremy, Randall, and Pierz Newton-John; Jude Newton-Stock, Layla Lee; Kira and Tasha Edelstein; and Brin and Valerie Hall.
Three days ago, Chloe posted this loving tribute to her mom on Instagram: "I worship this woman. My mother. My best friend."
WATCH Olivia Newton-John Dead at 73
WATCH John Travolta and Olivia Newton John – You're the One that I Want
Olivia Newton-John's last post on Instagram, on Friday:
View this post on Instagram