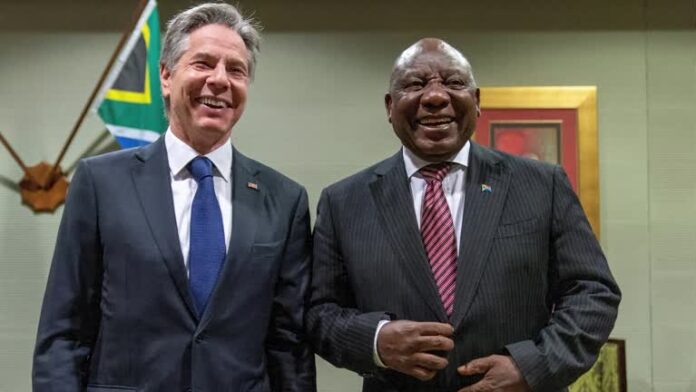 US Secretary of State Antony Blinken met with South African President Cyril Rampaphosa in Centurion on Tuesday (August 9) as he continued his African tour.
It comes at a time of heightened geopolitical rivalry on the continent between world powers Russia, China, and the US since Russia's attack on Ukraine in February.
Blinken has been seeking support from the continent's 54 countries in efforts to isolate Russia over its invasion of Ukraine.
South Africa was one of 17 countries to abstain from the United Nations vote condemning Russia's assault.
In a speech on Monday (August 6) Blinken said the U.S. would support Africa's choices.
"The United States will not dictate Africa's choices, and neither should anyone else. The right to make these choices belongs to Africans, and Africans alone."
Citizens in Africa frequently find themselves being pawns for competition between China, Russia and the West.
The Ukrainian crisis has exacerbated their longstanding rivalry over Africa's natural resources, trade, and national security issues including campaigns against militant groups.
But Blinken has pledged to do things differently.
"Too often, African nations have been treated as instruments of other nations' progress, rather than the authors of their own. Time and again, they have been told to pick a side in great power contests that feel far removed from daily struggles of their people."
Blinken's visit also comes two weeks after Russian Foreign Minister Sergei Lavrov made a four-nation Africa tour where he berated the West for meddling in Africa's affairs. French President Emmanuel Macron used a tour of Africa around the same time to accuse Russia of deliberately causing a global food crisis.
Rampahosa and Blinken held a meeting with South Africa's Foreign Minister Naledi Pandor at Waterkloof Airforce Base.
Blinken's continental tour also take him to the Democratic Republic of Congo and Rwanda.
WATCH Pics of US Secretary of State Blinken in South Africa (no sound)
During his stay in South Africa, Blinken has also visited the Victoria Yards neighbourhood in Johannesburg, and, together with Antoinette Sithole, he laid a wreath at her brother Hector Pieterson's Memorial in Soweto.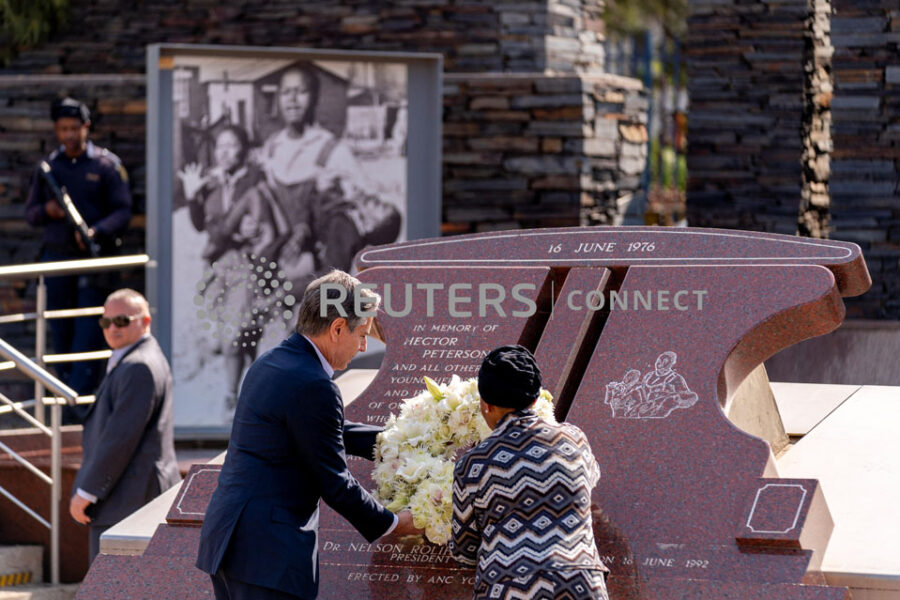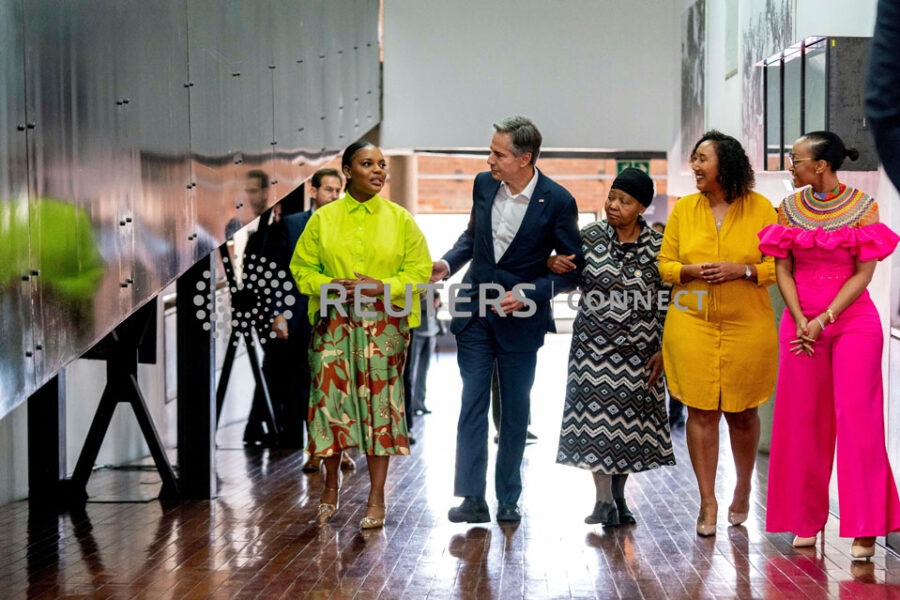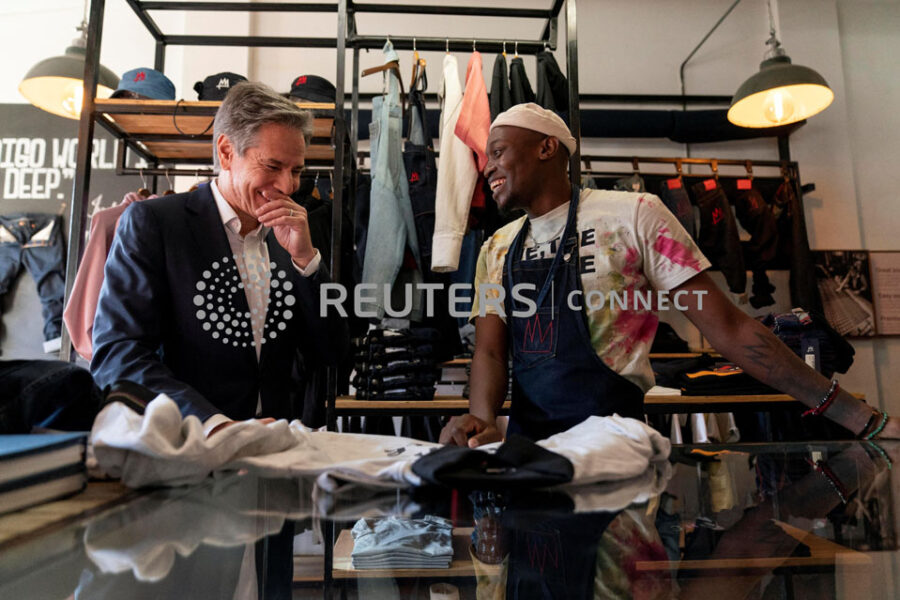 (Production: Sophia Wang; Source: Pool via Reuters)