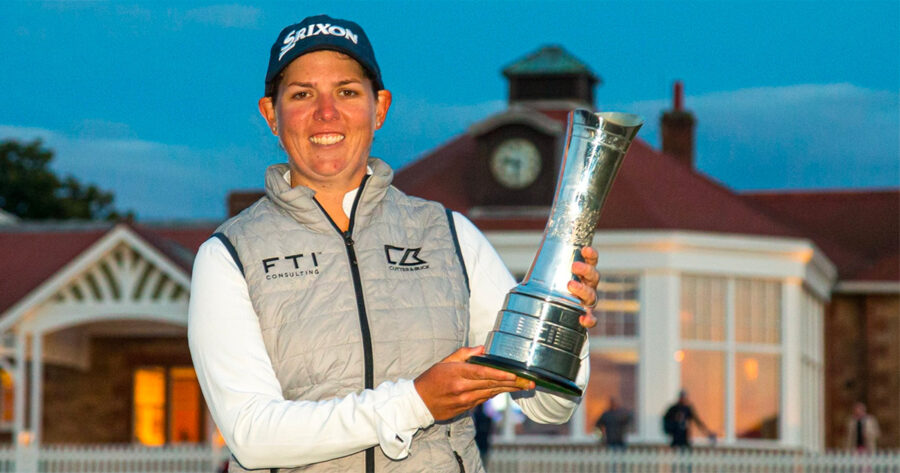 SA Golf Legends Congratulate Ashleigh Buhai on Legendary Win at Women's British Open
South African golf legends Ernie Els and Gary Player have congratulated Ashleigh Buhai on her massive win at the 2022 AIG Women's Open (Women's British Open) on Sunday at Muirfield in Scotland, becoming SA's first women's Major winner since Sally Little in 1988, and the first South African to win the event at Muirfield since […]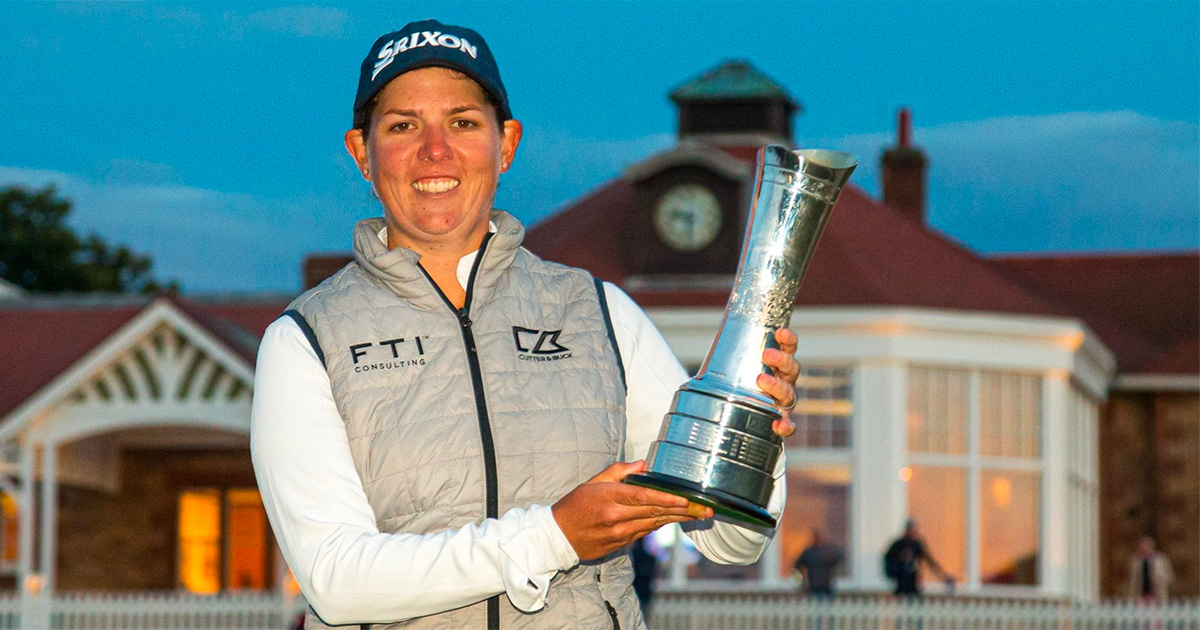 South African golf legends Ernie Els and Gary Player have congratulated Ashleigh Buhai on her massive win at the 2022 AIG Women's Open (Women's British Open) on Sunday at Muirfield in Scotland, becoming SA's first women's Major winner since Sally Little in 1988, and the first South African to win the event at Muirfield since 1979.
By winning, Ashleigh followed in the footsteps of Player (who won in 1959) and her childhood hero, Els who won in 2002… and just like The Big Easy, she suffered in regulation play and lost an overnight lead "but then showed immense courage to triumph in the extra holes that followed", said AIG Women's Open.
On Monday Els tweeted: "Brilliant Win Yesterday @ash_simon! So special to see you Win at Muirfield in the playoff?"
Player added "Massive congratulations to @ash_simon on winning the @AIGWomensOpen at Muirfield. What a fantastic final round and playoff for Ashleigh – her victory will go down in history as a legendary moment for ladies golf in South Africa. We are so proud!"
AIG commended Ashleigh for her "incredible resilience" to be crowned 2022 AIG Women's Open Champion!
An understandably emotional Ashleigh said after the win: "It's been a long journey. You know, I turned pro when I was 18. I was kind of expected… there was a lot of things expected of me. I won straight off the bat on the Ladies European Tour. But this game has a way of giving you a hard time.
"I'm just so proud of how I've stuck it out. I have said the last four or five years, I've finally started to find my feet on the LPGA and felt I could compete, and although I'm 33 now, I feel I'm playing the best golf of my career."
For anyone watching, it was a nail-biting finish. As AIG said: "Ashleigh Buhai bravely overcame a nightmarish triple-bogey on the 15th to claim a hugely dramatic victory in the AIG Women's Open, defeating (Korea's) In Gee Chun on the fourth hole of an extraordinary sudden-death play-off at Muirfield."
It's been 32 years since the last play-off at this Championship, and the end only came at 21:10 when "Chun made bogey after driving into a fairway bunker and Buhai got up and down superbly from a greenside trap to clinch victory with a par".
Ashleigh attributed her calm attitude to the work she did earlier this year with a British sports psychologist, Duncan McCarthy. " Speaking to reporters about her victory this weekend, Ashleigh said: "If you told me in February that I would be sitting here, I would never have believed you with the mental state I was in, to be honest. I had been swinging good for a long time and could not keep myself in the moment. He's given me the tools … to stay in the moment, and all I can control, and stay away from the outcome."
Shining brightest of all in the dark!

Read our final round report here: https://t.co/cY7ohmn5Ts#WorldClass #AIGWO pic.twitter.com/8tpJewbovp

— AIG Women's Open (@AIGWomensOpen) August 7, 2022
Your 2022 #AIGWO champion @ash_simon 🏆 pic.twitter.com/r60cje96hu

— Lali Stander (@LaliStander) August 7, 2022
The wait is over!!!!
South Africa has a new Major winner in @ash_simon 👏👏👏
She made it tough on us – 4 play-off holes to lift the 2022 AIG Womens Open title at Muirfield!!!! pic.twitter.com/IAMKpeoKDS

— Lali Stander (@LaliStander) August 7, 2022
Into the history books 🏆

The 2022 @aigwomensopen winner Ashleigh Buhai follows in the footsteps of compatriots Gary Player and Ernie Els as a champion at Muirfield 🇿🇦 pic.twitter.com/hK0m3Wm4zD

— The Open (@TheOpen) August 8, 2022