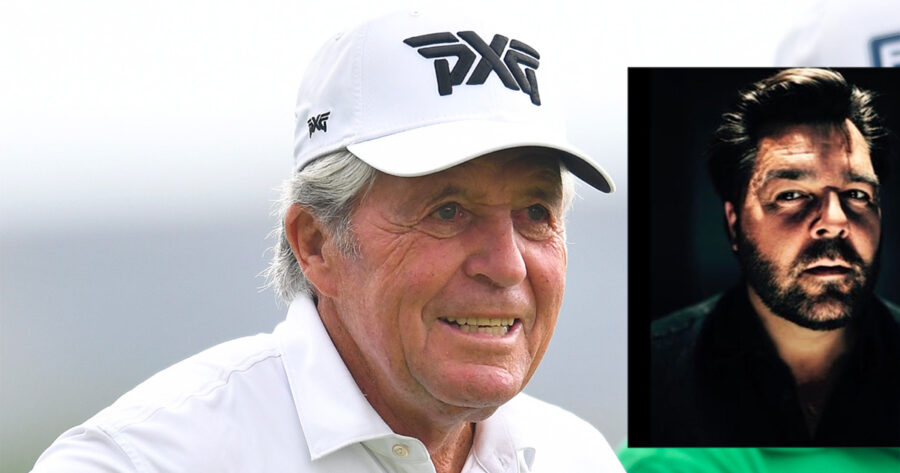 Gary Player's Son Responds to Allegations of Unauthorised Sale of Dad's Trophies
Following allegations made on Gary Player's official Twitter page yesterday, that his son Marc Player was involved in the unauthorised sale of the 86-year-old golf legend's trophies and memorabilia, Marc (62) has responded, saying "you cannot take back what no longer belongs to you". The original statement, purportedly by Gary Player, read: "I would like […]
Following allegations made on Gary Player's official Twitter page yesterday, that his son Marc Player was involved in the unauthorised sale of the 86-year-old golf legend's trophies and memorabilia, Marc (62) has responded, saying "you cannot take back what no longer belongs to you".
The original statement, purportedly by Gary Player, read:
"I would like to draw the public's attention to the fact that several trophies and other pieces of memorabilia that form part of my legacy have been put up for auction by my son and ex-manager, Marc. These items belong to me and I have taken action to recover them. I have placed no items for sale – whether by auction or otherwise."
On Tuesday, Heitner Legal issued the following statement on behalf of Marc Player, calling the claims of ownership "baseless" and pointing out that the statement on Twitter was published by James Throssell on behalf of Gary Player. Throssell is Player's brand and legal counsel.
Heitner's statement says: "In 2002, after several years of spending extensive time and money with Christie's London, Marc Player cataloged almost 300 items from his father's global golf career. Many of these items were scattered around the world or not actually won by Gary Player but commissioned by Marc Player from artists or purchased from various other collectors. The entire Christie's Gary Player Collection was subsequently sold to South African billionaire, Johann Rupert, when Marc Player's father could not pay his outstanding personal bill of millions due to the South African Revenue Services.
"Gary Player has already sold, against Marc Player's wishes, the most important Grand Slam original items of memorabilia that should have formed part of his legacy. The agreement between Gary Player and his son was simply that, if this Christie's collection was ever to be sold, they would split the proceeds equally given the time, effort and cost involved related to Marc's efforts. To date, Marc Player has not received any compensation whatsoever. All other trophies or memorabilia were validly gifted to Marc Player by his parents, remain his, and Marc has been in full possession of these items for decades without any claim by his father, Gary's management, the family, or Gary's advisors.
"You cannot take back what no longer belongs to you.
"For Gary, through James Throssell, to claim these other items belong to him and that he has never sold trophies or memorabilia is simply not true, and to then interfere with Marc's personal collection is not only legally wrong but smacks of a continue petty effort by Gary's advisors to besmirch Marc's name and reputation wherever possible.
"Marc would prefer to keep family affairs such as this outside of the public sphere, but has been compelled to respond publicly give his father's advisors' efforts to involve the media."
A statement on the unauthorized sale of Gary Player trophies & memorabilia. pic.twitter.com/2tilBplJOL

— GARY PLAYER (@garyplayer) August 8, 2022
Hundreds of people have commented, many wishing the Player family well in healing their rifts.
WATCH Gary Player shows the moves as he dances at Sun City
In brighter news, Gary Player posted this video a couple of week ago, showing he really does still have the moves at 86!
Friday mood from Sun City. Heard you all like to see the moves! 🕺 Enjoy the weekend and remember to have fun. pic.twitter.com/K1H6rLH3ET

— GARY PLAYER (@garyplayer) July 22, 2022