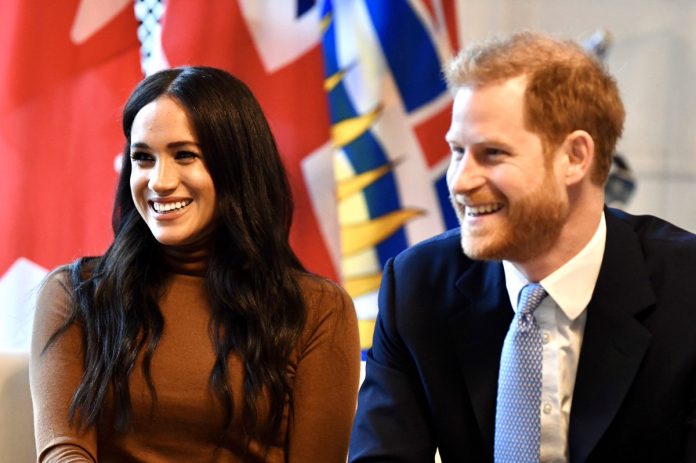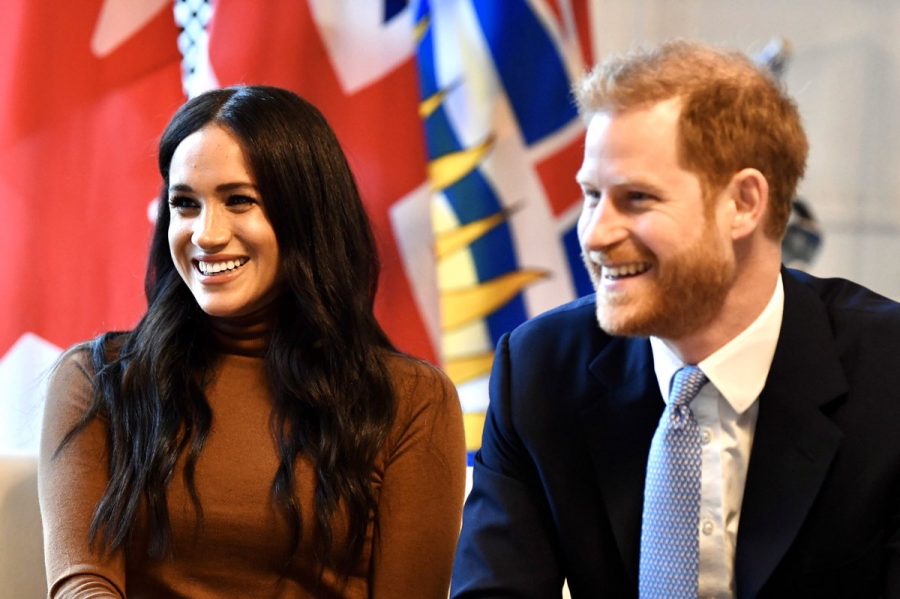 The first eyewitness to a fire in a nursery that Prince Harry and Meghan Markle were using for son Archie during a royal visit to South Africa has come forward to confirm the story.
The unnamed security source was reported by The Citizen newspaper to be close to the Duchess of Sussex and was attached to her security detail throughout the 10-day tour in 2019.
He tells how he personally saw the "severely melted" heater and told how when Meghan received a message that there had been a "fire" her vehicle 'broke away' from the security convoy.
The source told South African journalist Faizel Patel that the heater fire at the official residence supplied by the British High Commission was never reported and British police told them to "keep it quiet".
It is the first confirmation that a fire as reported in a podcast by Meghan Markle actually happened after the British Foreign, Commonwealth & Development Office refused to comment.
And the source said that when Meghan exited her security vehicle she was "scared" and that she "bolted" into the official residence "like every mother would" if she feared for her baby.
The Citizen reported the source, speaking on condition of anonymity, saying there was a fire in Archie's nursery but could not confirm if Archie was in the room or was downstairs as has been claimed.
He said he was part of small team looking after the Duke and Duchess but mainly attached to Meghan helping escort her between the official guest residence and her royal engagements.
The trusted source revealed how the security plan changed as the convoy was returning from an official visit saying: "I'm not sure if we came from Nyanga or Monwabisi but there was an event.
"We were driving in convoy and all of a sudden the convoy with Meghan broke away.We followed after.We weren't sure what was going on.The Prince was on his way to a thing with the navy".
He said that on arrival at the official residence Meghan was "scared" and reacted like "any mother would" if they suspected their child had been in danger and rushed in through the front doors.
The source continued: "When we stopped at the residence I can tell you that she didn't get out of the car like a lady that normally gets out but she bolted into the house".
After going inside himself he said he was shown the faulty heater.
He said: "When we got to the house the house-keeper called me and showed me the heater that was burnt and told me what happened and said the child was not in the room at the time the heater burnt.
"She said they smelt it, went up and saw the smoke.The house didn't burn, the room didn't burn.I didn't see the fire but I saw the heater when it came out the room.The plastic was severely melted".
The source said he could not say if Archie was in danger or not when the blaze broke out but confirmed that it was a new heater that had just been purchased just to keep Archie warm.
He added: "The fire was not reported.When we were outside we discussed what we were going to do about this.The consensus was "guys this is gonna look bad for us or South Africa or whoever.
"The British police guys actually told us "guys just leave it as it is, don't talk about this" so we decided not to expose this thing.
"That's why we kept quiet back then because we knew we were going to get a backlash".
He said the royals decided they could no longer live in that residence.
The source added: "We immediately moved out of that house to a second place not five minutes away from where we were stationed but none of us were told where they were staying after the fire".
Markle revealed for the first time the details of the nursery fire almost three years after it happened to tennis legend Serena Williams who was the first guest on her new podcast Archetypes.
She talked about how she felt pressurised to continue her royal duties that day and keep an official engagement in Nyanga despite being left "shaken and in tears" and having to leave Archie behind.
South Africans have reacted angrily to the podcast claiming Meghan Markle has over-dramatised her claims about the fire and started a social media campaign on Twitter called "VoetsekMeghan".
One wrote: "South Africa…You're amazing – the (hash)VoetsekMeghan tag is brilliant.She's single handedly offending the world country by country!Shame really when her most of her fanbase is in SA…oopsie!"
Another said: "I don't care about the fire incident but the statement coming to South Africa was the bravest thing she has done.Speaks volumes.As if she was coming to some apocalypse state or something.She should elaborate on what was brave about it, is it because is in Africa? (hash)VoetsekMeghan"
A third added: "So after the supposed fire Meghan could have taken Archie to their engagements in South Africa.Katherine did it in Australia and New Zealand without issue. Why could she not?You know why?Because then it would no longer be just about her (hash)VoetsekMeghan"
Markle's podcast Archetype since release on Spotify has topped Spotify charts around the world.
Markle has raised more eyebrows in the past 24 hours with her claim in an interview with The Cut magazine that someone in South Africa told her that South Africans were dancing in the streets when she married Prince Harry, just like when Nelson Mandela was released from prison.
To use any of the text or photos, please contact Jamie Pyatt News Ltd.