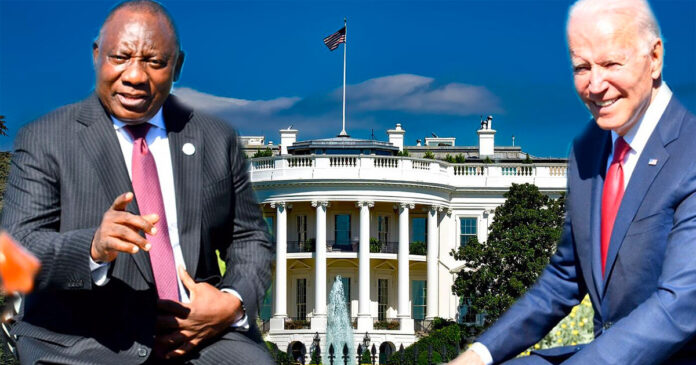 US President Joe Biden will welcome South Africa's President Cyril Ramaphosa to the White House in Washington, USA, on Friday 16 September.
In a statement issued by White House Press Secretary Karine Jean-Pierre, she said: "The leaders, building on their productive call in April and the U.S.-South Africa Strategic Dialogue in August, will discuss opportunities to deepen our cooperation on trade and investment, infrastructure, climate and energy, and health."
Strategically for the US, South Africa is regarded as one of the leading countries in Africa.
The White House said: "The two Presidents will reaffirm the importance of our enduring partnership, and discuss our work together to address regional and global challenges."
The news comes soon after US Secretary of State Antony Blinken's visit to SA where he also met with President Ramaphosa. The meetings come at a time of heightened geopolitical rivalry in Africa between world powers Russia, China, and the US since Russia's attack on Ukraine in February. SA was one of 17 countries to abstain from the United Nations vote condemning Russia's assault, calling rather for mediated peace.