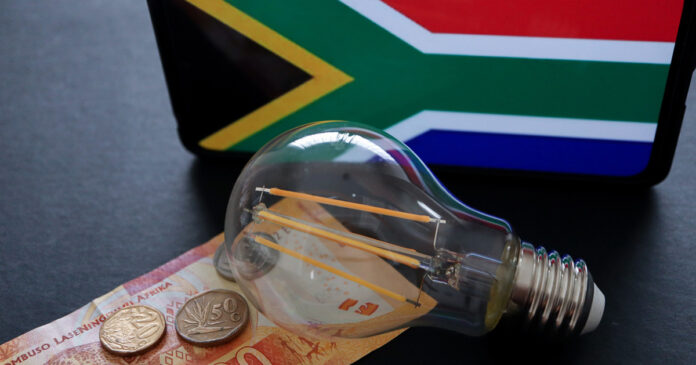 Five generating units broke down on Friday night and Saturday morning, leading to Eskom "regretfully" announcing it would implement Stage 5 loadshedding from 10am on Saturday until 5am on Monday. SUNDAY UPDATE: It just got worse. Eskom has implemented Stage 6 loadshedding in SA. 
The power utility said the loadshedding (power cuts) were necessitated by the breakdown involving a combined capacity of 2 400MW.
"Should any further breakdowns occur, higher stages of loadshedding may be implemented at short notice," Eskom warned.
Eskom said that it will hold a media briefing on Sunday to provide the outlook of the loadshedding stages for the week ahead as the teams are working around the clock to return units to service.
"A unit each at Kusile, Arnot and Camden, as well as two units at Duvha Power Station tripped. While some generation units are anticipated to return to service, it is necessary to escalate the loadshedding to stop the use of the emergency generation reserves and begin the replenishment thereof ahead of the week. The emergency generation reserves have been depleted by extensive utilisation to limit the amount of loadshedding over the past two weeks," Eskom said on Saturday.
"Eskom apologises for the continued and unfortunate loadshedding, which is implemented as a last resort in view of the shortage of generation capacity and the need to attend to breakdowns and carry out planned maintenance to return units to service.
"We currently have 7 210MW on planned maintenance, while another 16 597MW of capacity is unavailable due to breakdowns."
COPE has demanded that Eskom CEO Andre de Ruyter and the entire board resign as a result of the Stage 5 rolling blackouts.
The good news for Capetonians is that City of Customers customers were kept on a reduced Stage 3 load-shedding  till 10pm on Saturday. However, they too will suffer Stage 5 until Monday morning. The Cape Town mayor said "unfortunately, there is limited protection due to required statutory inspection of the Steenbras plant."
Meanwhile in Europe, residents of France have been asked to reduce their electricity usage so that there will be enough for winter.
You can't even dodge stage 5 loadshedding slots with a nap. You nap, wake up and it's still loadshedding

— Lesilo Rula (@kay_mahapa) September 17, 2022
@ferialhaffajee, De Ruyter burns 54 million liters of diesel every month, and we still get to stage 5 of blackouts

During my tenure, @Eskom_SA burned 10 million liters of diesel in 12 months without blackouts, and you put us on the cross and crucified us.

You are bent Ferial.

— Engineer Matšhela Koko, MBL (@koko_matshela) September 17, 2022