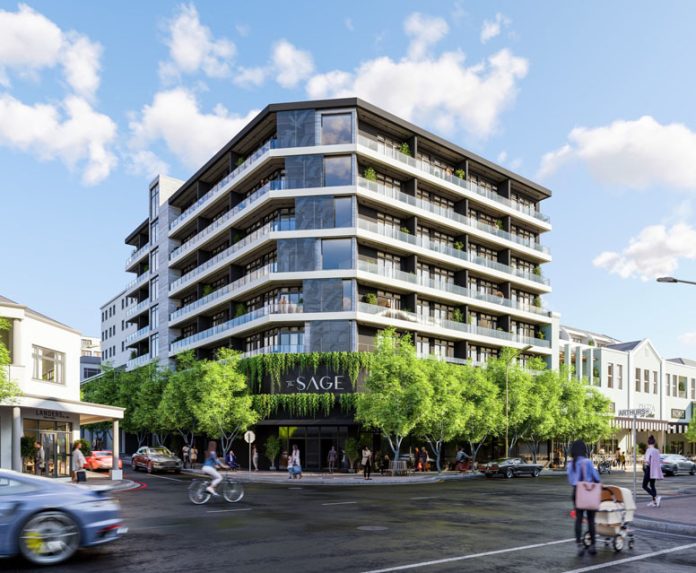 Around 91 new property owners have shot the lights out in the best possible way, with Rawson Developers' very first Atlantic Seaboard luxury apartments sold out in less than half an hour.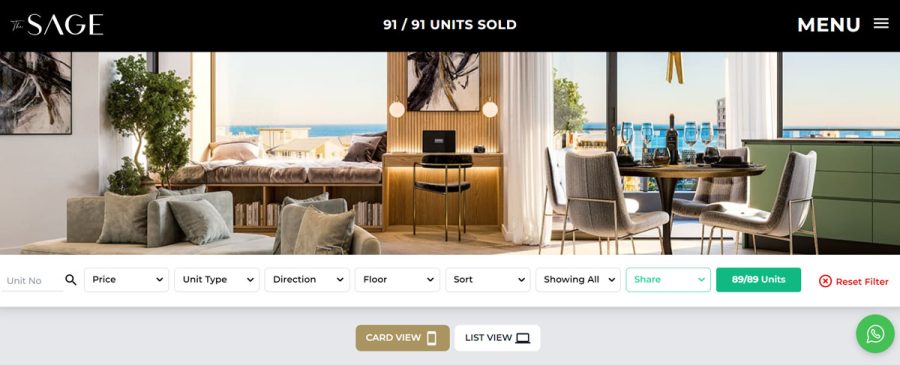 The launch of this joint venture with the Berman Brothers Group drew property investors and residents from across the income spectrum and world, as they proactively registered for the event beforehand to ensure investment.
The Sage's 91 luxury open-plan apartments span from 30m2 to 85m2 and were competitively priced from R1,49million for micro apartments up to R5,5million for ocean-facing, corner two-bedroom apartments.
"This has been a fantastic launch, we couldn't have asked for a better outcome, even amidst level 5 load shedding. It shows the interest in Cape Town as a destination is undeniable. We had buyers from Luxembourg take an entire floor in a R40m transaction," says Rawson Developers Managing Director Carl Nortje.
The launch of the Sage comes off the back of another successful launch earlier this year. The Carrington, launched on 11 May, offering premium Cape Town boutique studios from between R1.19mil – R1.89mil and sold out in under 7 minutes during its online launch.
"We've perfected our pre-launch development strategy to include this effective online launch activation, with an interactive price list, highlighting tailored rental guarantee units to launch-day value-add inclusions and discounts. And it has performed exceptionally well, yet again.
"It ensures our developments not only attract the right buyers but that these developments are recognised as premium investment opportunities from the get-go."
For those who missed out on The Sage, Rawson will be launching yet another joint venture with the Berman Brothers Group in Sea Point before the end of 2023, offering 42 boutique units. Rawson will also be adding a third Inner-City development to their existing Tokyo and Carrington Developments in the first quarter of 2023.
Carrying signature lock-up-and-go apartments, offering easy short stay and savvy investment opportunities in one of the country's most sought-after cities, these upcoming launches are investment opportunities not to be missed.
"We cannot reveal too much at this point, but if you missed out on these Sea Point and Inner-City opportunities to buy property in the high-performance investment location of Cape Town, then we're confident you'll want to register for these upcoming developments too."
For more information or queries email: info@rawson-developers.co.za or join Rawson Developers mailing list for new development launch offers and updates.