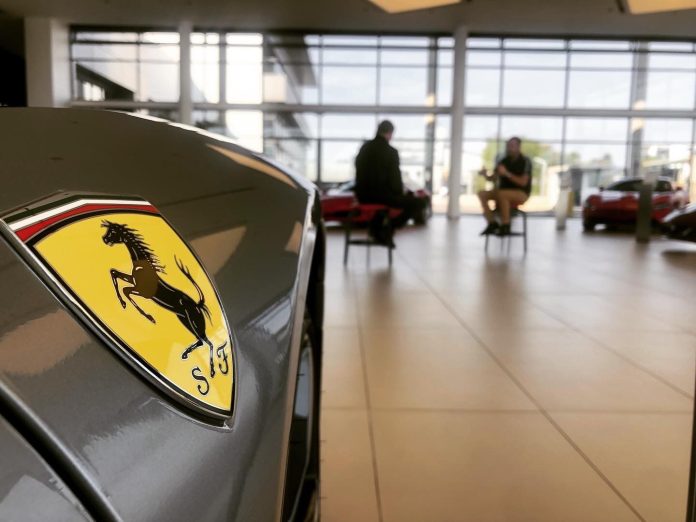 Here's what's coming up on Carte Blanche this week. You can watch in SA (Sunday 25 September) on DStv Now or stream it overseas in most countries from Tuesday 27 September if you're abroad.
Ours is a country with a deep love of motorsports – from the first Grand Prix in East London in the 1930s to the iconic Kyalami Circuit in 1993. Icons like Andretti, Lauda, Mansell, Schumacher, and Jody Scheckter raced the Kyalami track with its 60 000 seats and unique atmosphere.
Now, the race-obsessed country has been holding its breath as talks resumed to have Formula 1 return after 30 years. Sir Lewis Hamilton, F1's sweetheart and seven-time World Drivers' Championship title holder, has repeatedly voiced his support to have the race return to our shores. Then there are the fans, like Hammanskraal sculptor Hendrik Chebanga, who has crafted intricate vehicles to celebrate his life-long passion for racing (and for Hamilton).
If Formula 1 does return to the continent, it would call Kyalami home. So, what does it take to host this global event, and why did it not work out for 2023? And might there be good news for fans about 2024 with negotiations already underway in London? Carte Blanche explores the reasons it should make a local comeback.(Producer: Floris Kotze | Presenter: Derek Watts)
Watch the show overseas | Watch in SA on DStv Now
"I'm not an F1 fan – if there's no ball then it's not a sport, is my mantra – but I can see the extraordinary value in the Grand Prix circus returning to Kyalami. The shot in the arm for the local economy would be significant, and how do you put a price on seeing people like Lewis Hamilton parading their skills in real life? I'm sure the organisers have a figure in mind… Yes, the argument in favour of a South African Grand Prix is a powerful one. As long as the power stays on long enough for the change from five red lights to none, that is" – John Webb, Carte Blanche Executive Producer
Most times if you get a call from @carteblanchetv , you might shyte yourself, but this time it's about #f1. Phew. Catch the chat on Sunday 25th September. @DerekWatts @Floriskotze @F1sasha @F1 @Kyalami_Circuit pic.twitter.com/gFLZtjvYmb

— Letsgoracing (@F1sasha) September 23, 2022
Also on Carte Blanche this Sunday, 25 September
Two South African men are wanted by the UK's Crown Prosecution Service. Having taught at some of Britain's most prestigious boarding schools, they have now been charged with a slew of sexual assault offences – dating back over 40 years – involving schoolboys as young as nine. The men were arrested in Cape Town in 2019, where they are living out their retirement while resisting extradition. Carte Blanche investigates the rules governing extradition in their case and reveals the brutal traditions of violence, sexual abuse, bullying, and secrecy that allowed generations of boys to suffer. We speak to men who were targeted and brutalised as boys and have now blown the lid on the posh education system that promised to set them up for life. Instead, it left them deeply scarred, with parents often unwilling to let their complaints get in the way of academic and social progress.(Producer: Carol Albertyn Christie | Presenter: Macfarlane Moleli)
Watch the show overseas | Watch in SA on DStv Now
Is it a case of money before members? Health Squared sold itself as a 'dynamic, new-age medical scheme that is continuously challenging the status quo by delivering more of the healthcare benefits you need'. But for three years, it operated well under the mandatory solvency threshold of 25 percent without a word of caution to its members. Even as the financial situation deteriorated post-pandemic, with a rapidly dwindling membership and an above-average claims ratio from pensioners, members were oblivious that the writing was on the wall. When the axe finally fell, and the scheme applied for voluntary liquidation, members on chronic treatment for life-threatening diseases had mere days to scramble for alternative cover. The bombshell came in defiance of a bid by the Council for Medical Schemes to appoint a curator to protect members. In a lifeline to some, the court ruled that 54 members on dialysis would have their treatment and medication covered until the end of September, or until they joined another scheme. Carte Blanche investigates what this means for patients experiencing grave, life-altering risks. (Producer: Kate Barry | Presenter: Masa Kekana)
Watch the show overseas | Watch in SA on DStv Now
I guess it's official then catch me on @carteblanchetv on the 25th of Sep @ 7pm ? never thought I would land up on TV ? @MasaKekana and the CB team thank you for being such amazing people and for sharing my story ❤️?
https://t.co/qcfjducabm

— ShazZ_kL (@ShazZkL) September 23, 2022
HEAR it ALL
Your favourite episodes are now available on Carte Blanche: The Podcast
Dying for the Truth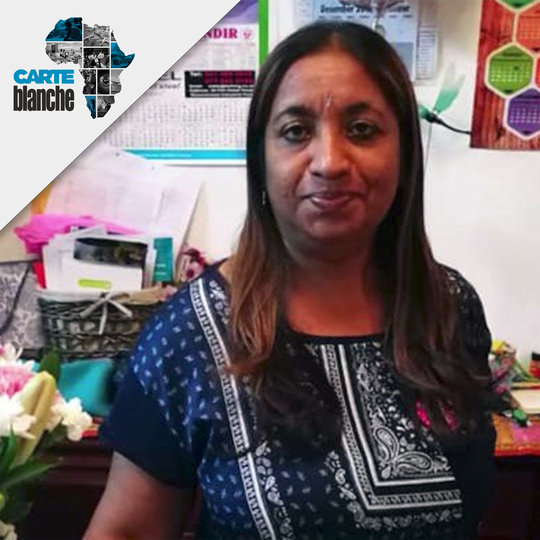 Babita Deokaran was a critical whistleblower, but she wasn't protected. We unravel the investigation that cost Deokaran her life…
Bring the 'Gees'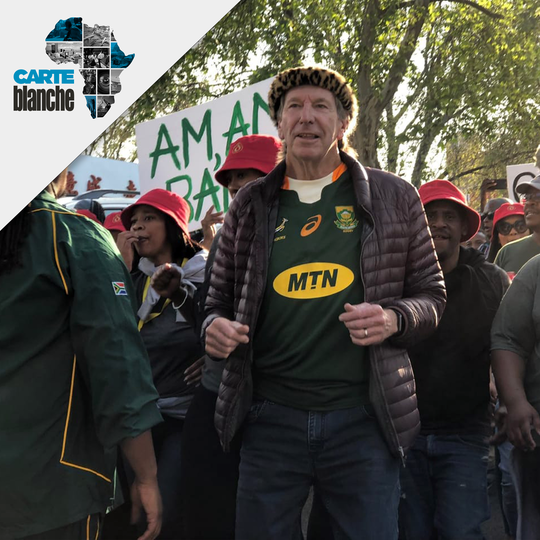 They bring the "gees" to every rugby game. We meet the Gwijo Squad – a group of sports fans looking to inspire the nation and igniting a movement.
A Dam Mess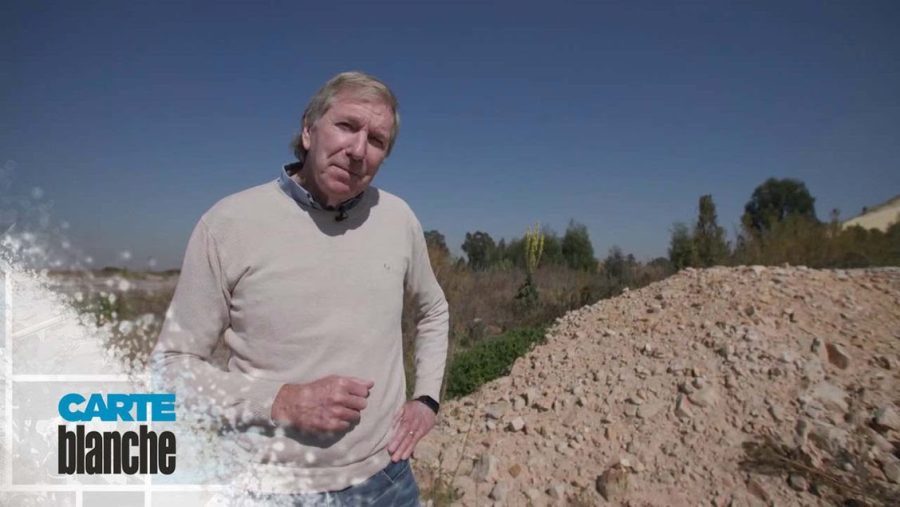 INCLUDES EXCLUSIVE PRODUCER COMMENTARY!
A whistleblower breaks ranks about the risk perched above the Vaal River and the people who live and farm there. We investigate the unfulfilled promises and neglect by a leading mining company…
If you're overseas – you can watch #CarteBlanche from Tuesdays, and thousands of other popular local South African shows & movies by subscribing to Showmax International now. You can try it FREE for 14 days. 
Carte Blanche is on M-Net & M-Net HD [101], 25 September at 19:00 & again on M-Net Plus 1 [901] at 20:00
***
Please note: Carte Blanche is only available to international Showmax subscribers in Andorra, Australia, Austria, Belgium, Denmark, Finland, France, Germany, Greece, Iceland, Indonesia, Ireland, Italy, Liechtenstein, Luxembourg, Malta, Monaco, Netherlands, New Zealand, Norway, Portugal, San Marino, Spain, Sweden, Switzerland, United Kingdom. Not all titles are available in all territories. Showmax brings you the best South African series and movies, from the classics to the latest releases, from complete box sets to kids' favourites.