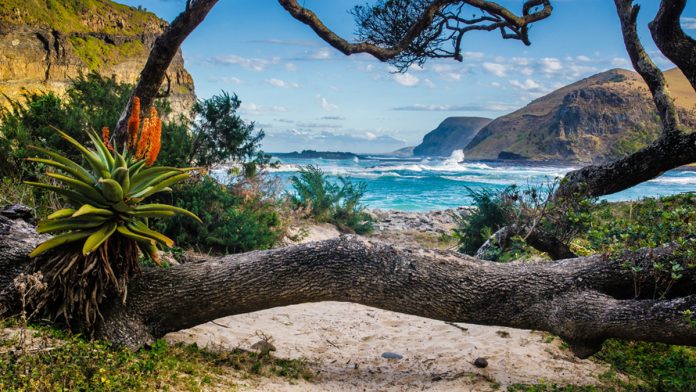 Discover the best beach destinations to visit in 2022. Find out where to swim, snorkel, and relax by the Sea in South Africa.
South Africa has some of the most beautiful beaches, seaside resorts and holiday destinations.
It is a popular choice for holidaymakers from across Africa and the rest of the world.
When planning a trip to South Africa, it is first important to check the entry requirements and restrictions. Passport holders from several African nations, and several other countries, need a visa to enter South Africa. Travellers from Kenya, Uganda and Cameroon can apply for South Africa's eVisa.
These destinations listed are just some of the stunning coastal towns and villages in South Africa, but they're a great starting point. Whether you want to relax on the sand or take part in adventure sports, there is a South African beach destination for you. Here are our top picks for 2022.
Bloubergstrand Beach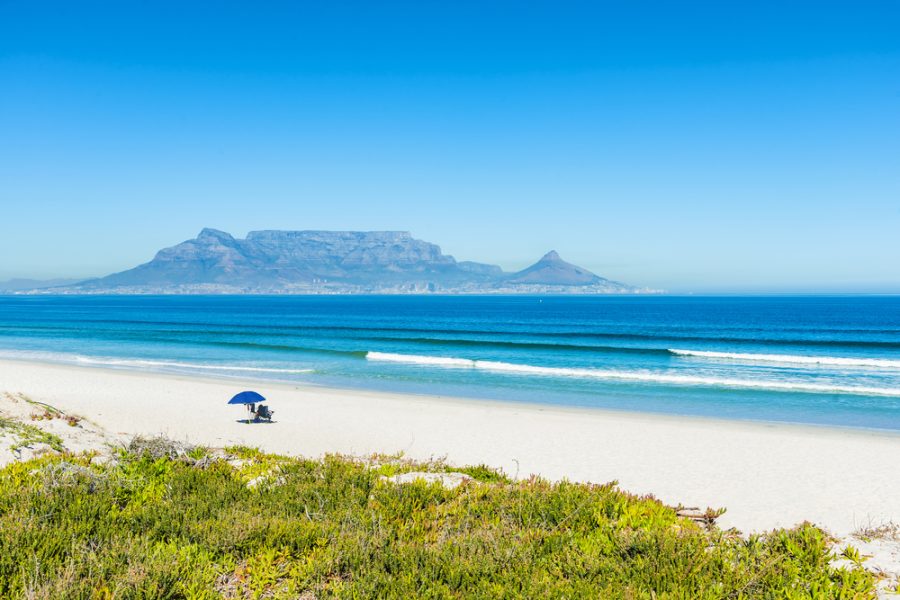 Bloubergstrand, meaning 'blue mountain beach' in Afrikaans, is a small coastal town nestled on the West Coast of South Africa, around 18 km north of Cape Town.
Bloubergstrand lies along a stretch of white sandy beaches with a backdrop of the majestic Table Mountain, which contrasts sharply against the blue Atlantic Ocean. Bloubergstrand is a popular vacation destination for South Africans and tourists alike. The water is very clear and clean under the watchful eyes of lifeguards, giving you ample opportunities to swim, snorkel or dive into its depths. These wide beaches provide plenty of space for families to enjoy their time together while still leaving enough room for those who prefer more privacy when lounging on the sand or basking in the sun.
Bloubergstrand is a popular destination for water sports enthusiasts. The area has become a mecca for tourists, especially those seeking to enjoy windsurfing, kite-surfing and other water sports. Bloubergstrand is also a popular destination for surfers who can enjoy some of the best waves in South Africa.
This picturesque bay offers spectacular views of Table Mountain, Robben Island and the Cape Town City Bowl from a 3-kilometre stretch of white sandy beach.
Kommetjie Beach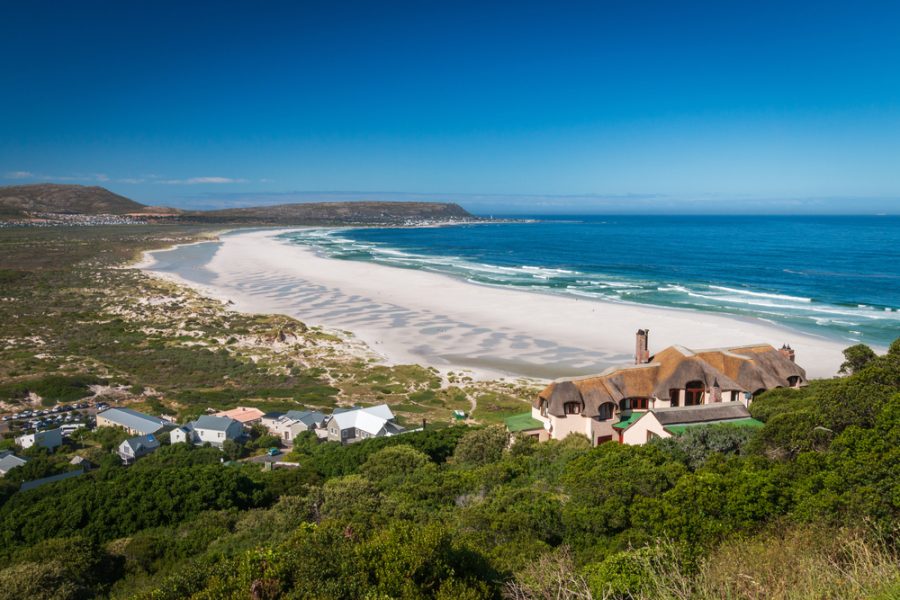 Kommetjie, meaning 'small basin' in Afrikaans, is a coastal suburb of Cape Town, South Africa. It is situated on the False Bay coast of Cape Town, South Africa and is one of the suburbs that form part of the Table Mountain National Park.
Kommetjie, with its quaint village atmosphere and long stretches of unspoiled sandy beaches, lies just over 30 minutes drive from the centre of Cape Town. This small fishing village is a popular tourist destination, attracting people from all over South Africa and abroad. Kommetjie boasts some of the best surfing beaches in South Africa. Many visitors enjoy surfing here because they can enjoy both a day on the beach and an evening out at a restaurant or bar in town.
The village has many restaurants serving fresh seafood dishes such as calamari salad and grilled prawns with spicy mayonnaise dressing accompanied by ice-cold beer or glass after glass of chilled white wine – perfect for relaxing after a busy day spent surfing!
Top Tip: Take a drive along the scenic Chapman's Peak Drive
Situated on the Atlantic coast, Chapman's Peak Drive (Chappies to locals)  is a scenic route that runs along the coastline from Noordhoek to Hout Bay.
If you're feeling active, hike up to Chapman's peak, and you'll be rewarded with stunning views of Long Beach to Kommetjie.
Plettenberg Bay & Brenton-on-Sea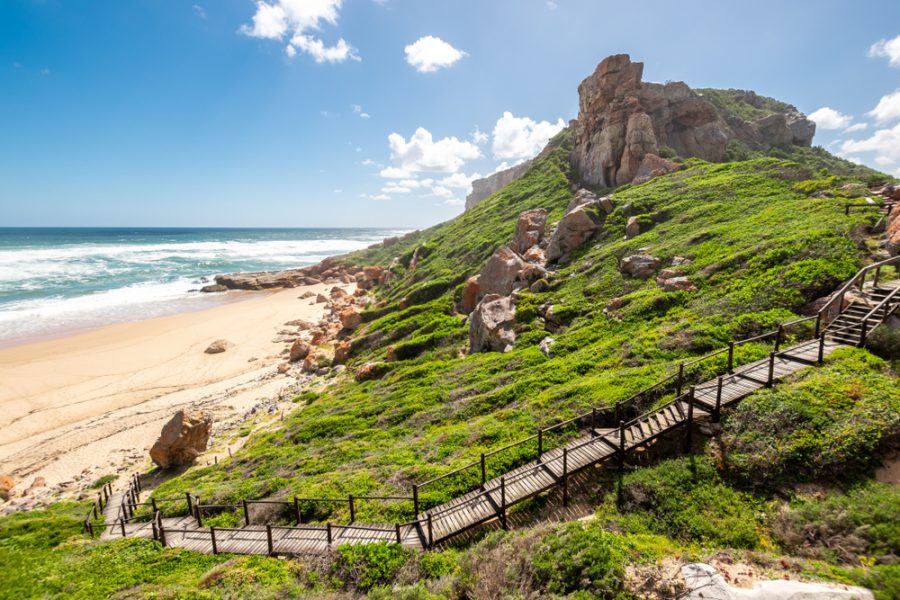 Both Plettenberg Bay and Brenton-on-Sea are located along the Garden Route, a stretch of road that winds its way through some of South Africa's most beautiful scenery. The two towns are separated by the Outeniqua Mountains, but both offer visitors lush green pastures and stunning views out over the ocean.
Both towns are popular holiday destinations for locals and international tourists alike. With beaches as well as forests, hiking trails and more nearby (including one of South Africa's most famous tourist attractions: Robben Island), there is something for everyone to enjoy here!
Boulders Beach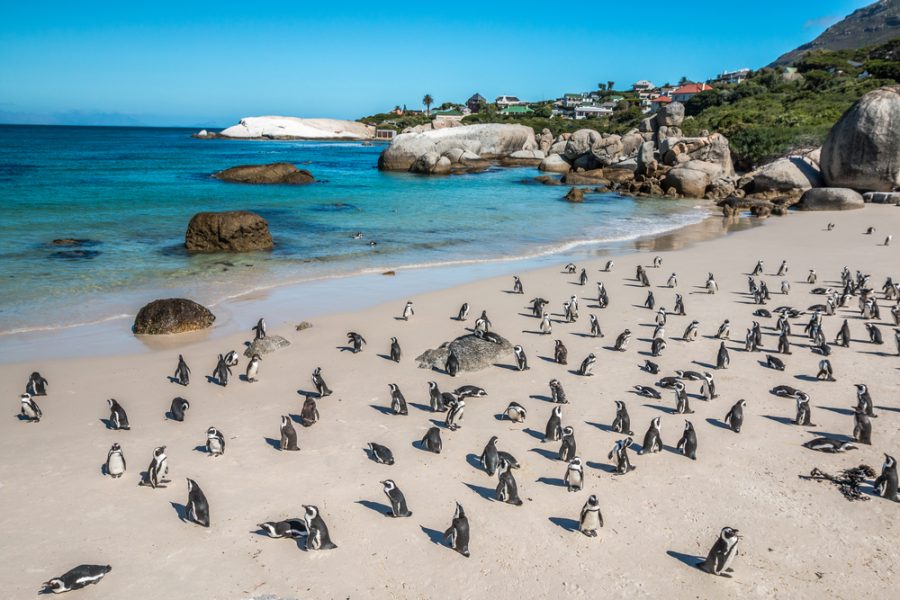 Boulders Beach is a popular tourist destination and one of the most beautiful beaches in South Africa. The sparkling blue water, white sand and green background make it an excellent place to swim and relax. If you want to get away from it all and see some magnificent scenery, then Boulders Beach is the place to go.
The beach itself is surrounded by mountains on all sides so there's no way you'll be able to miss the view if you're looking out towards the ocean!
We hope you have enjoyed this article, and have been inspired to visit some of these great destinations. There are plenty of amazing places in South Africa to enjoy a beach holiday, so don't worry too much about the choice you make. Just do a bit of extra research and you're sure to make the perfect choice for you.