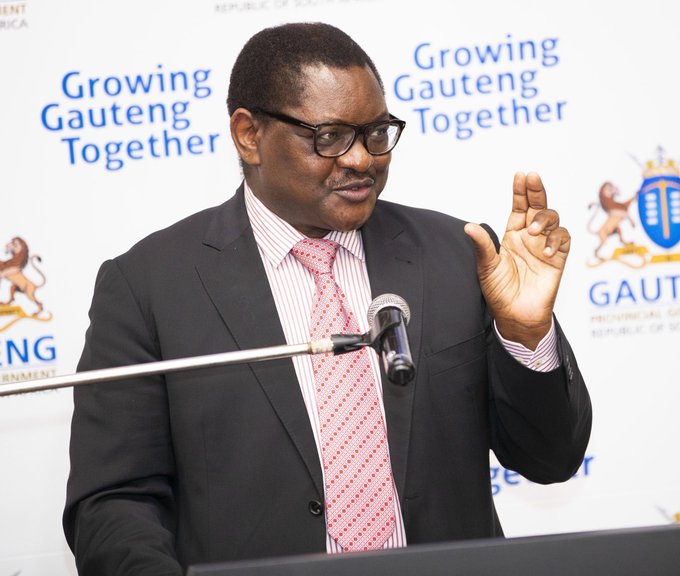 South Africa's richest province, Gauteng, is set for new leadership following the resignation of Premier David Makhura on Tuesday.
Makhura announced that he will step down from the position after serving the provincial government for the past eight years and is expected to have his last day in office on Thursday.
"I have handed a letter to the Speaker, Honourable Ntombi Mekgwe, to tender my resignation from the position of the Premier of Gauteng and a Member of the Gauteng Provincial Legislature, effective from [Thursday].
"I would like to thank faith-based organisations, organised business, civil society, sports bodies and the people of our province for the unwavering support they gave to the Gauteng government during my tenure.
"Collectively, we had challenges but counted many successes. I have no doubt of your continued support to the incoming leadership collective of our province," he said.
Makhura expressed his honour at serving as Premier and assured citizens that foundations for a smooth transition have been laid with the governing ANC, which is now expected to nominate a new Premier.
"I was honoured to have been elected the sixth premier of this beautiful province in May 2014 and re-elected in May 2019. I have served the people of Gauteng with humility and utmost dedication and integrity through the eight years of my tenure.
"I have always contemplated how best to ensure a smooth and seamless transition from the collective I lead in the [ANC provincial executive committee] and in government in order to achieve maximum unity, continuity and change.
"Consequently, I have held several engagements with the leadership of the ANC on the timing and the details of the handover in order to ensure a smooth transition in the interests of our province and its people. The ANC has been seized with this matter over the past few weeks and has now completed its internal processes," he said.
Addressing media on the sidelines of the national general council of the South African Democratic Teachers' Union on Tuesday, President Cyril Ramaphosa gave his well wishes to the outgoing Premier.
"It is a smooth transition. The Premier had gone public himself and said that he would be leaving. It has all been well executed and we wish the new Premier well, and we wish Makhura well too as he goes forward," President Ramaphosa said. – SAnews.gov.za
Today, 04th October 2022, I handed over a letter to the @GPLegislature Speaker, Honourable Ntombi Mekgwe, to tender my resignation from the position of the Premier of @GautengProvince and a member of Gauteng Provincial Legislature, effective from 6th October 2022. pic.twitter.com/fiil3ZDoO6

— David Makhura (@David_Makhura) October 4, 2022