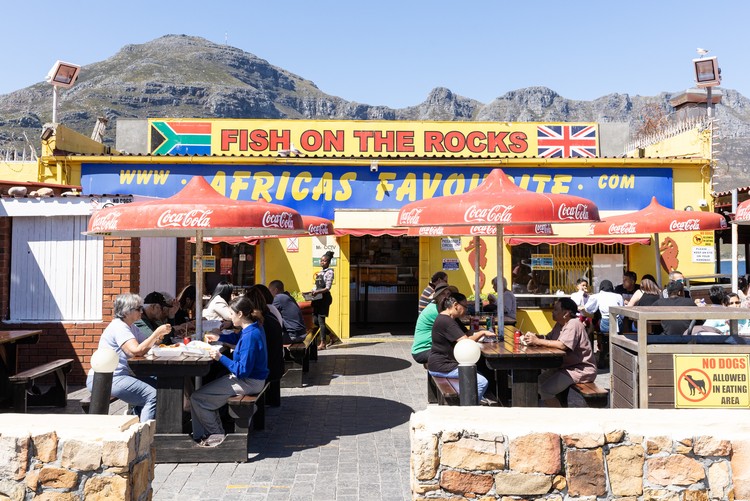 5 Great Places to Eat for Under R100 in Cape Town
We found some of the best local restaurants across the city where you can eat for cheap. By Liezl Human and Ashraf Hendricks from GroundUp. Cape Town has an abundance of independent restaurants, but like rent in the city, not many of them are affordable. GroundUp visited five places where you can find a delicious […]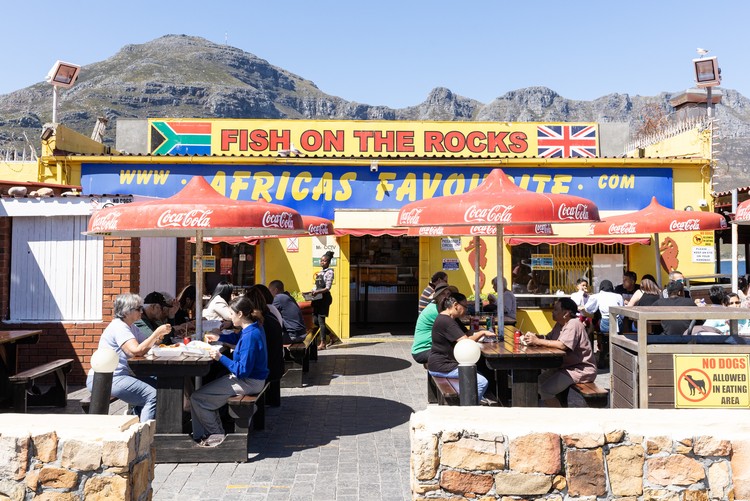 We found some of the best local restaurants across the city where you can eat for cheap. By Liezl Human and Ashraf Hendricks from GroundUp.
Cape Town has an abundance of independent restaurants, but like rent in the city, not many of them are affordable.
GroundUp visited five places where you can find a delicious meal for less than R100, if you want a treat when money is tight.
Wynburger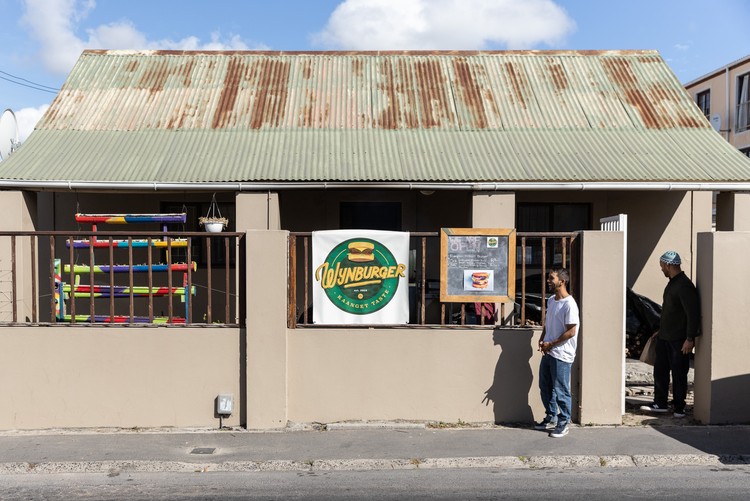 Wynburger, established in 2019, is a gourmet burger spot operating from a home in Wynberg. It is best known for its unique halaal "OG Pumpkin Fritter burger", which combines a bun made from pumpkin fritter dough with a huge beef burger patty.
The combination works. The fritter is not too sweet or overwhelming, and it goes perfectly with the high-quality grilled patty.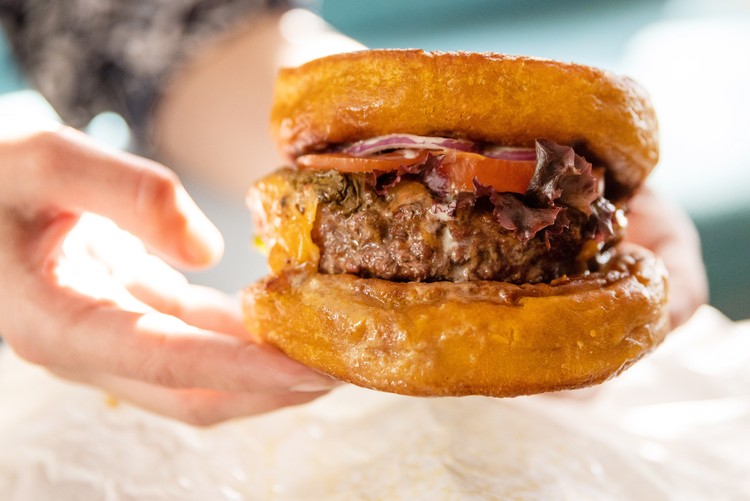 You may struggle to get through the generous portion but there is a junior option if you're intimidated by the size. We paid R90 for the original "OG" burger.
They also offer a vegetarian option called the "RondePosch", consisting of a beetroot and chickpea patty.
Burgers can only be ordered on Fridays and Saturdays. Expect to be surprised.
Fish on the Rocks
Fish On The Rocks is a quintessential Cape Town fish and chips shop. Established over 20 years ago, the classic yellow building is a familiar sight to many. You can find it in the Hout Bay harbour, below the Hangberg fishing community on the mountain slopes.
Sit outside and enjoy battered fish or calamari while watching the boats leave the harbour or a seal swimming about in the water. And you may have to protect your slaptjips from tame and hungry seagulls.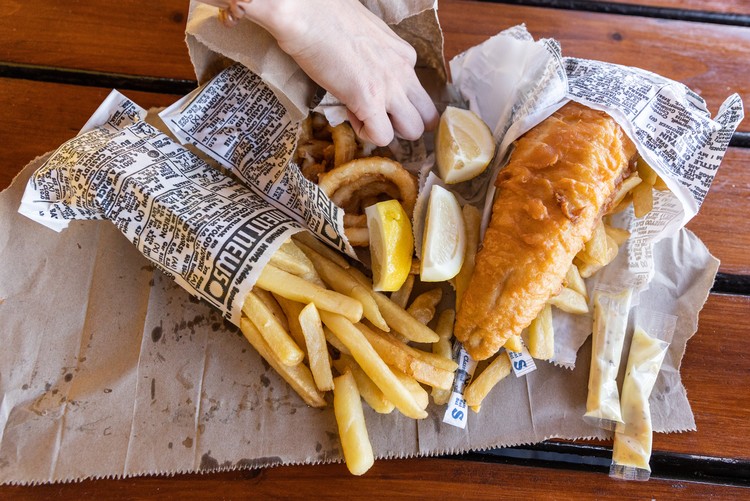 The portion sizes are generous. The hake was thick and crispy, and the calamari was juicy and tender. The chips are typically good slaptjips.
The service was friendly and we only waited a few minutes for our food. Hake and chips cost R85, and calamari and chips cost R70.
Mariams Kitchen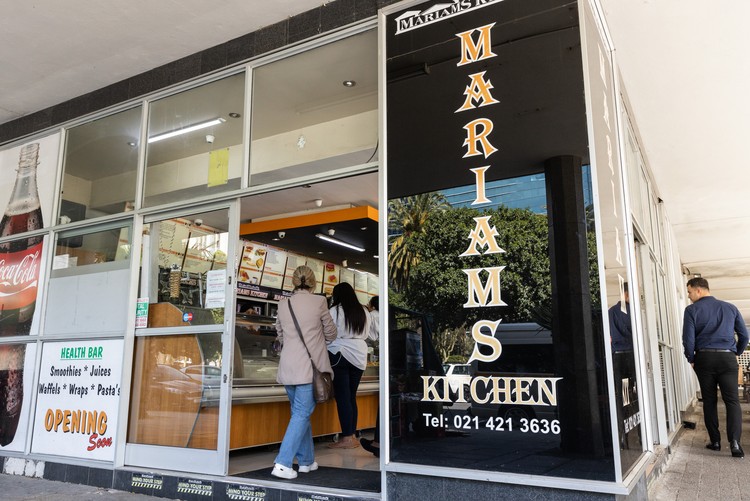 Stepping into Mariams Kitchen is like walking into the home of a Cape Malay aunty who is expecting family over for dinner on a Sunday. The rich aroma of masala spices will make your mouth water — as will the overwhelming variety of menu options. Mariams has been operating since the 1980s when it opened as a takeaway place in Salt River. It now has several branches in Cape Town.
Most Capetonians will know Mariams Kitchen. It is busy over lunchtime so expect a little bit of a wait if you're visiting then. The food was delicious.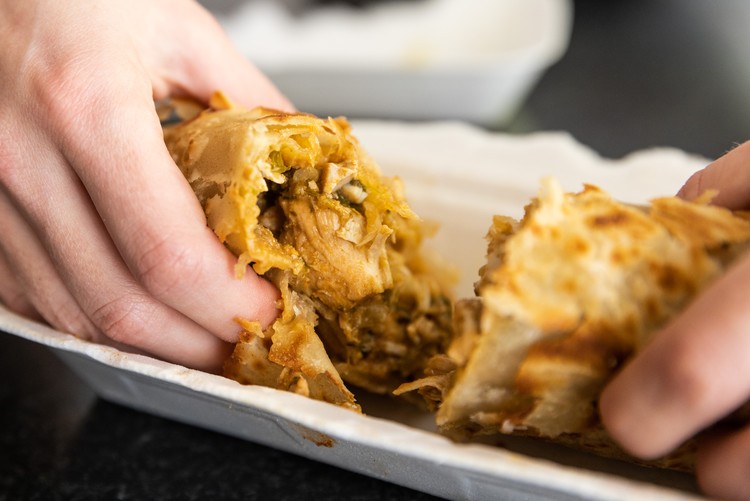 The R78 chicken salomie is particularly good. The roti has a satisfying crunch when biting into it. We also had their R71 toasted masala steak sandwich with chips and cheese which was deliciously spicy, and filling.
Aneesa's
Famous for its viennas, Aneesas is a staple of the southern suburbs, on the busy Ottery Road. The self-proclaimed "Home of the vienna & chip parcel" also serves a selection of tasty gatsbys, and treats like samosas, koe'sisters and bollas. It first opened in 1976 and now operates four branches in Cape Town.
Though we didn't go for the vienna and chip parcel, we taste tested one of their mouthwatering gatsbys.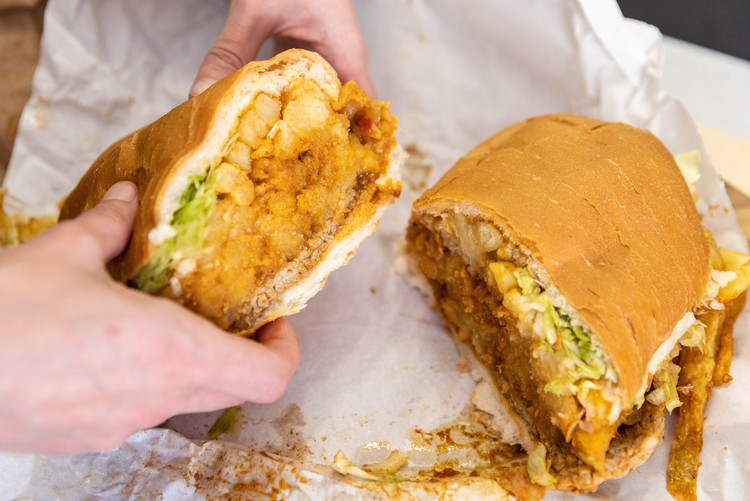 We shared a half masala steak gatsby, split in two – the hearty meal was more than enough at a cost of R97. The steak was tender and the bun was soft.
Aneesa's samosas and koe'sisters are spicy, fresh, and value for money — a great treat to have while waiting for your food. The service is fast and waiting times are short.
Jordan's Way of Cooking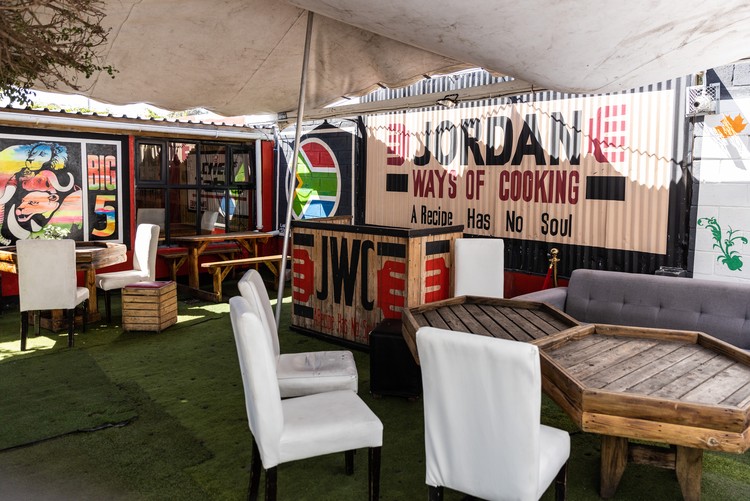 In Langa, one of Cape Town's oldest townships, Jordan's Way of Cooking is a lively venue with local music and great company. This, however, was the most expensive place GroundUp visited as it appears to be targeted to international tourists. They have a bold menu which is a mix of popular fast food like pizzas and traditional SA dishes.
We shared large chicken pizza, which cost R180, which had generous portions of chicken, avocado, feta, red onion and mushroom on a thin crust. It was definitely enough for two people.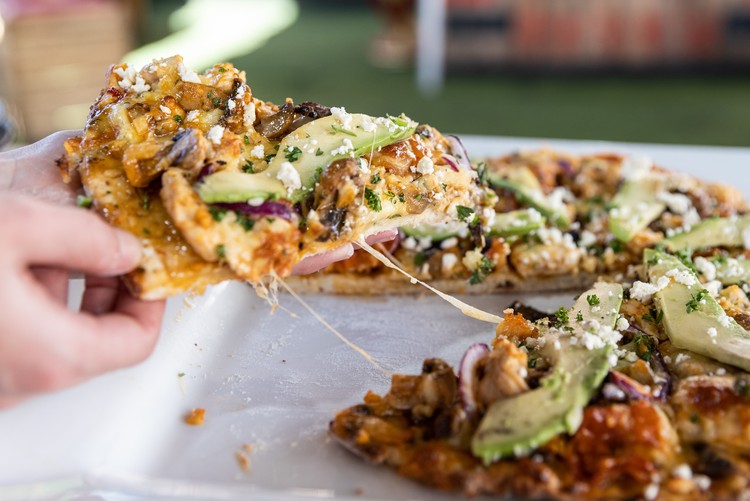 The colourfully-decorated restaurant is one of the fancier on this list and it shows in its prices. Most meals cost more than R100, but expect high quality and a great gees. The Langa store opened in 2018.
Did we miss any great restaurants? Send us a letter at this link.