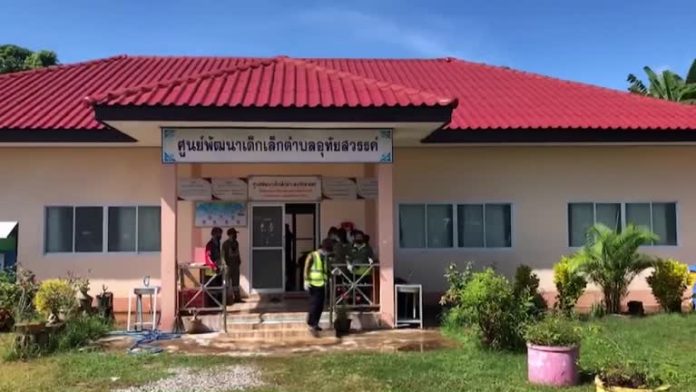 REUTERS – Thirty-four people were killed in Thailand on Thursday (October 6) in a gun and knife attack at a daycare center by a former policeman who killed his wife and child before turning his weapon on himself, police said.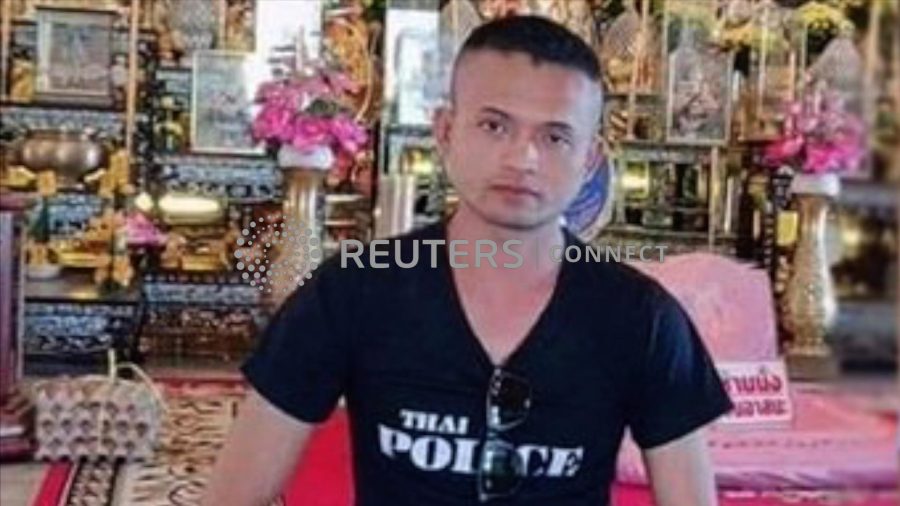 The gunman was identified by police as 34-year-old Panya Kamrab who killed himself and his family after a manhunt following the attack.
Authorities stood guard at the entrance of the childcare centre after the attack, while sheets covered what appeared to be bodies lying in pools of blood at the facility in the town of Uthai Sawan, 500 km northeast of Bangkok, in the province of Nong Bua Lamphu.
There were 22 children among the victims of the suspected attacker, who had been discharged from the service last year for drug-related reasons, a district police official told media. He cited witnesses as saying the gunman was also seen wielding a knife.
About 30 children were at the center when the gunman arrived, fewer than usual, as heavy rain had kept many people away, another district official told Reuters. The gunman then forced his way into a locked room where children were sleeping, the official said, to kill children there with a knife.
Some of the children were as young as two-years-old.
Police say the attacker shot and stabbed his victims before going on the run.
UPDATE: The death toll has risen to 37. Only one child reportedly survived. Only 24 children had pitched up to the daycare centre today because of rain and a broken-down bus. Normally there would have been 92 children.
Thailand National Police Chief Damrongsak Kittiprapat told reporters:
"After inspecting the crime scene, we found that the perpetrator tried to break in and he mainly used a knife to commit the crime by killing a number of small children…

"Then he got out and started killing anyone he met along the way with a gun or the knife until he got home. We surrounded the house and then found that he committed suicide in his home."
The police chief said that on Thursday morning (the day of the attack) the suspect had been due to appear in court to face drugs charges. Kittiprapat said:
"After getting out of jail, he didn't stop using drugs. So, possibly, he might be hallucinating coupled with stress which caused him to commit the crimes. He started at the children's daycare centre and then continued his crime all the way to his home."