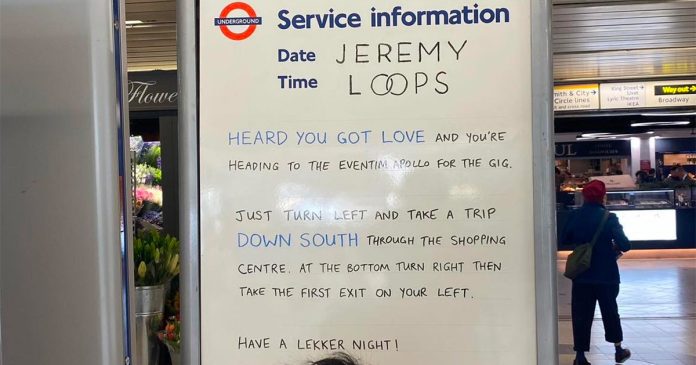 London Underground did a lekker thing for South African musician Jeremy Loops when he played in London on Thursday.
Hammersmith tube station not only posted a message to ticket-holders with directions on how to get to the venue (Eventim Apollo) BUT even customised the message, playing on the name of Jeremy's latest album 'Heard You Got The Love' and ending it with a nod to his South African roots by wishing the concert-goers "a lekker night!'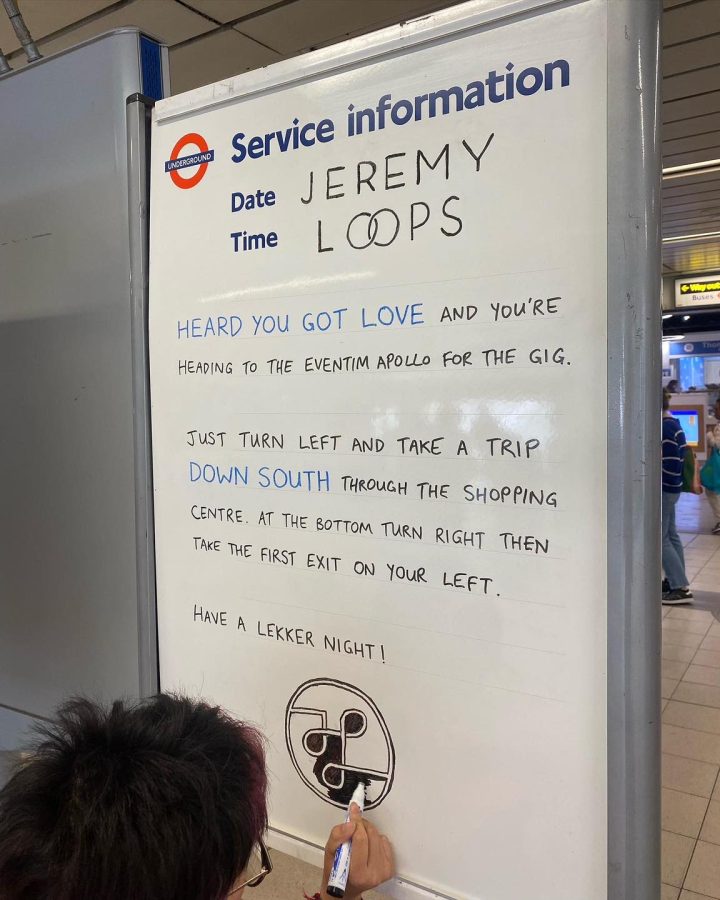 Jeremy was incredibly touched. "You know you've made it when even the London Underground gets in on the festivities. I'm not crying. You're crying. ?" he wrote on social media.
It was a big gig for Jeremy, a sign of how far he's come. When he first played in London it was at a pub called The Slaughtered Lamb, and there were only 34 people, including himself, the sound engineer and the bartender.
He reminisced last week: "On that very trip, I skated past the Hammersmith Apollo (now the Eventim Apollo) thinking 'what a dream it must be to play somewhere like this. Must be nice to be one of those people that does.'."
And so, he said, just for posterity, on the eve of his London Apollo show last week, he skated past there again, this time thinking 'what a dream it is to play somewhere like this.'
He thanked everyone who's attended all his shows in London that built up to the big one.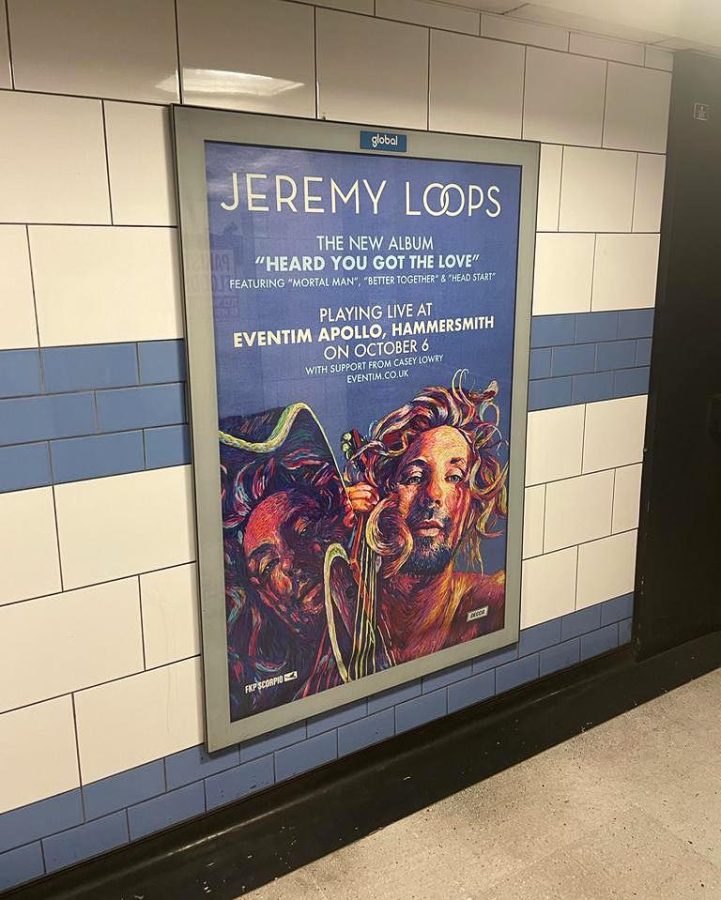 For South Africans in London, it's been so special seeing Jeremy's concert poster. As one fan said: "Aw saw this poster in the underground… and had a proper warm fuzzies moment! ?"
Follow Jeremy Loops on Facebook:
https://www.facebook.com/jeremyloops
WATCH Jeremy Loops: 'Till I Found You